the new era of glassblown Soda tables for miniforms
Greek designer Yiannis Ghikas introduces new, colorful pieces to his glassblown Soda table series for Italian producer Miniforms. Named after one of the main ingredients of glass, the latest collection builds on the designer's exploration into the highly skilled and underrepresented glassblowing work of artisans on the Italian island of Murano. In the process, Yiannis wanted to highlight the material's transparency through playful geometries, creating a vivid play of light and shadows. 'Soda was born upside-down, with a puff of air. It weighs 20 kilos, and it is blown, drawn out, and shaped by three master glassmakers. The result is a single volume of glass with three large petals forming the stem. In Soda, the glass vibrates: its tough, hammered surface fragments its transparency to give a primitive aesthetic. This is artistic value granted to an industrial product,' writes Yiannis. 
the full range of colors and shape for Soda by Yiannis Ghikas and Miniforms
yiannis ghikas explore more playful shapes & vivid hues
The latest Soda designs by Yiannis Ghikas for Miniforms (see more here) expand the original collection all while keeping its essence: a single volume, blown upside down, in Murano glass from Venice. These upgrades include table stems reaching up to four, a total of three available shapes — regular (circle), oval, squared — and four color options: amber, petrol green, and the new amethyst and blue. Evocative of the 1950s, the Soda Oval features only two stems and a top recalling a surfboard. 'On its own, it is simply enchanting, but in compositions, it reveals its playful side, breaking up the inertia of more basic forms,' notes Miniforms. The Soda SQ, meanwhile, includes four stems with a top defined by rounded corners. Its aesthetically pleasant shape is born out of a need to extend the table's surface, complying with the limit of blown glass. With these latest additions released, users can extend the Soda tabletop by matching pieces together or create sophisticated compositions by mixing the different shapes.

Soda Oval and Soda Side Table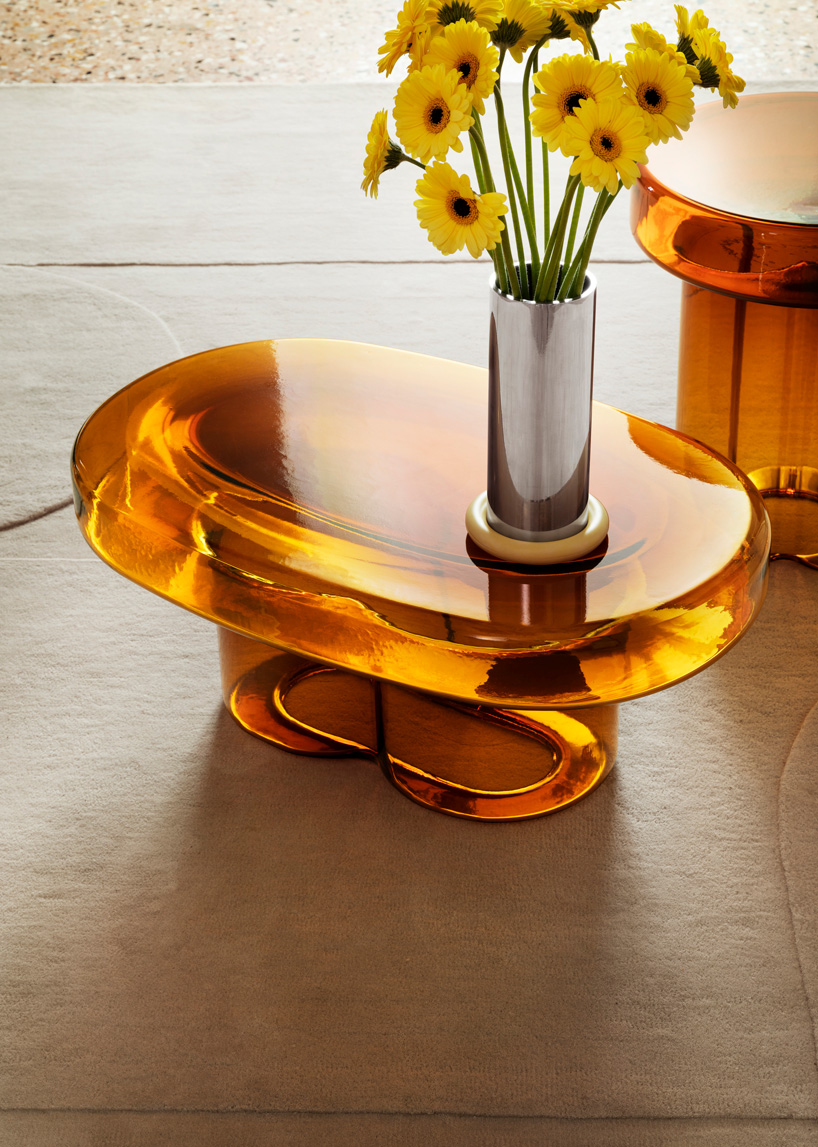 Amber Soda Oval evoking 1950s French design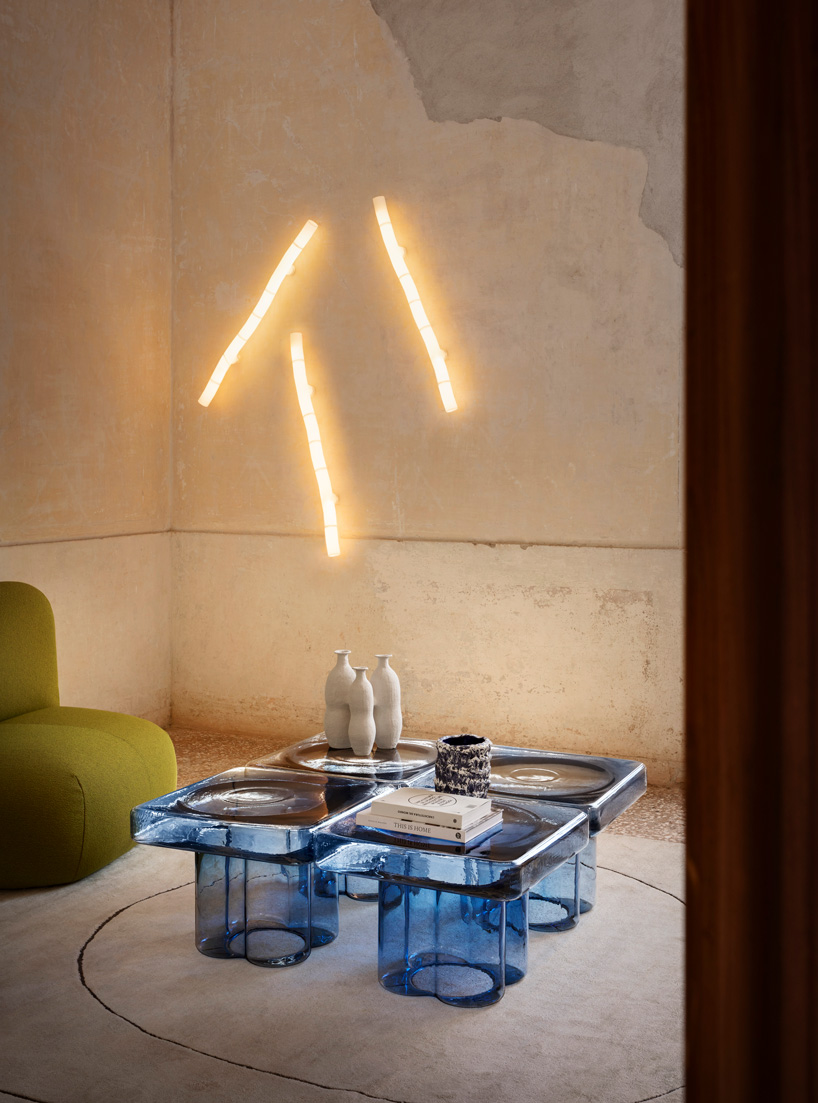 a composition of 4 Soda SQ, for an extended surface within the limit of blown glass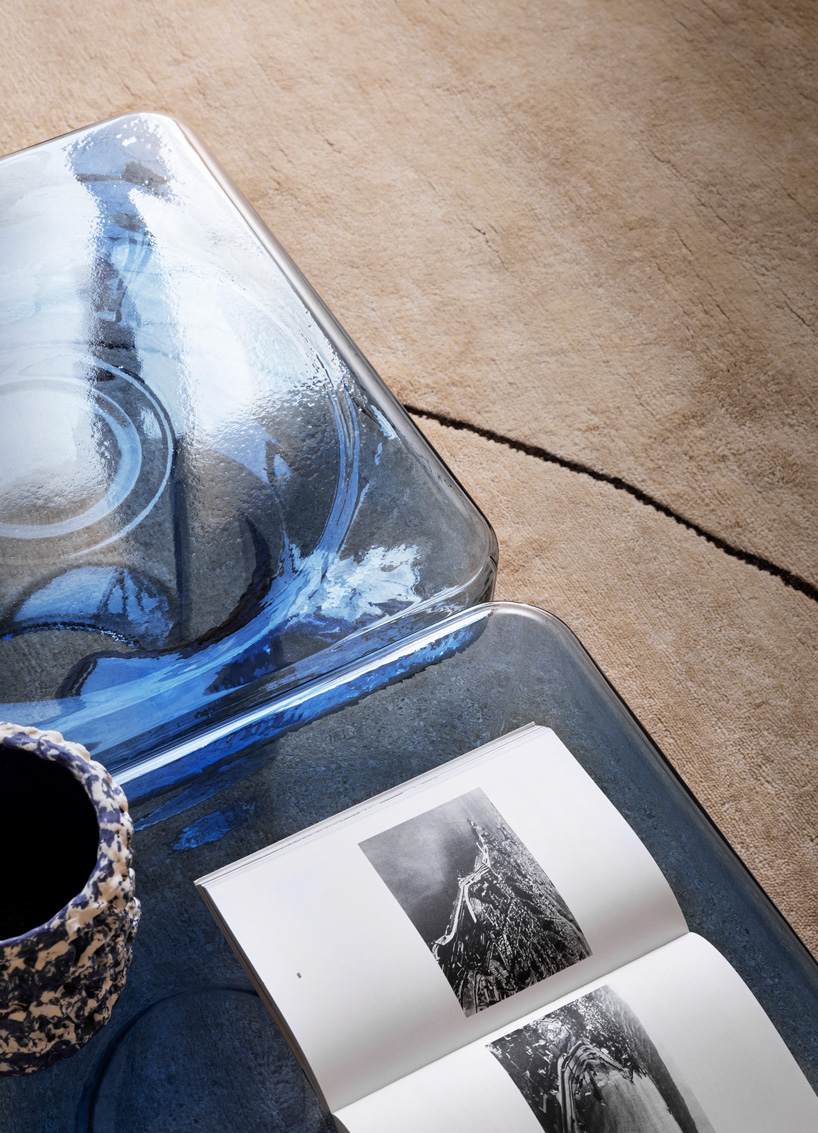 a focus on Murano glass in Soda SQ and its curved corners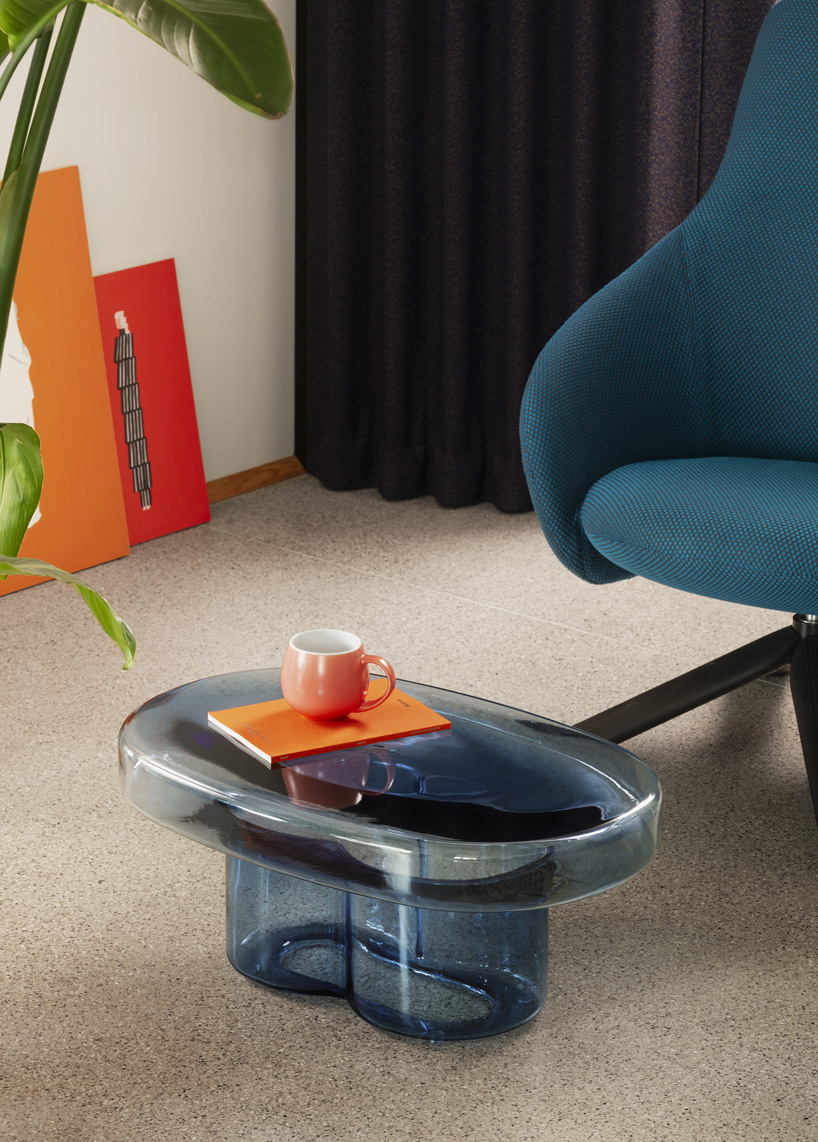 Soda Oval Blue as side table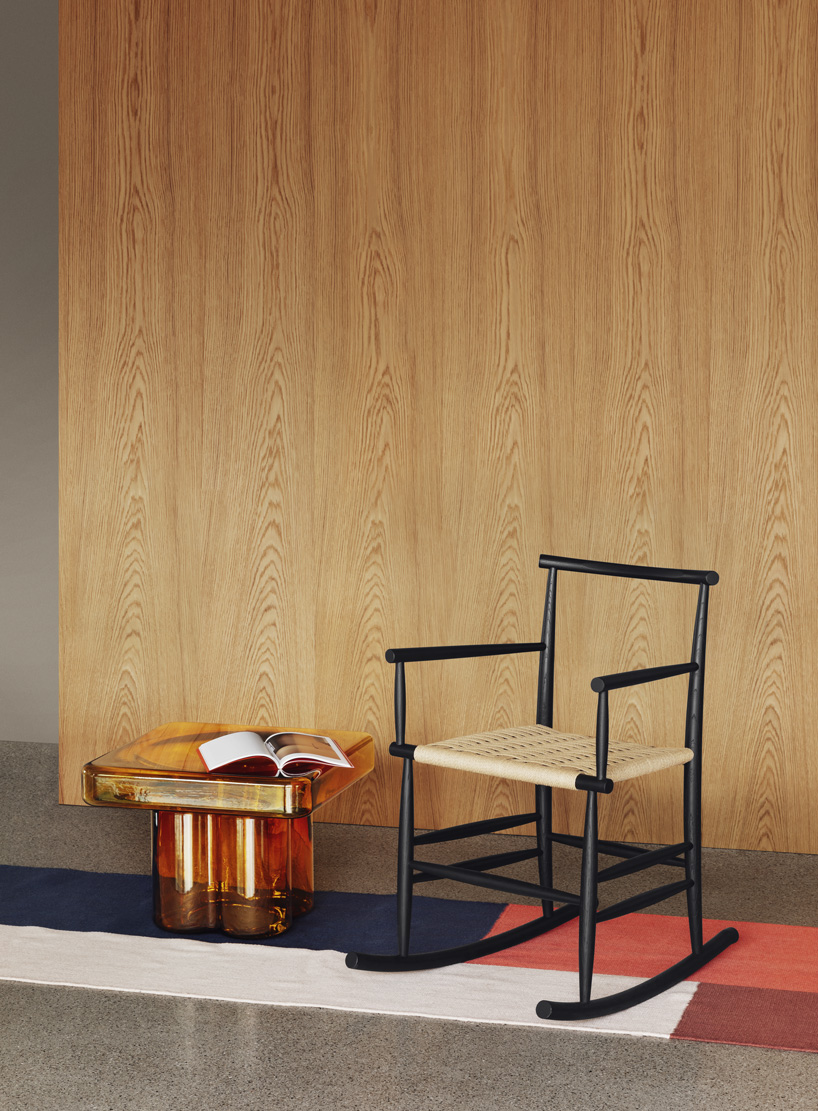 the new Soda SQ with the new Pelleossa Rocking, for a contemplative corner
project info:
name: Soda
designer: Yiannis Ghikas
manufacturer:  Miniforms