Several survivors of a mass shooting in Lewiston, Maine, Wednesday night described the horror they witnessed when a male suspect reportedly shot dozens of victims at two different locations, leaving at least 22 dead.
The Lewiston Police Department said dozens of others were also wounded in the mass shootings, which were carried out at Schemengees Bar and a bowling alley, which the police identified as Sparetime Recreation and which is identified in signage as Just-In-Time Recreation. The shootings prompted shelter-in-place orders. Hundreds of law enforcement officers are also attempting to locate Robert Card, who police said is a "person of interest."  
One witness at the bowling alley, who identified himself only as Brandon, said he heard the gunfire — about 10 shots — which he initially mistook for balloons popping.
"I had my back turned to the door. And as soon as I turned and saw it was not a balloon — he was holding a weapon. I just booked it," he told The Associated Press.
LEWISTON, MAINE MASS SHOOTING: AT LEAST 22 DEAD AS MANHUNT INTENSIFIES FOR PERSON OF INTEREST ROBERT CARD
Brandon ran the length of the alley and slid into the pin area. He then hid in the machinery. He was among a busload of survivors who were driven to a middle school in the neighboring city of Auburn to be reunited with family and friends.
"I was putting on my bowling shoes when it started. I've been barefoot for five hours," he recounted.
Another witness, who was not identified, said he knew someone who was among the deceased.
"The scene was just nuts, it was nuts," the witness said. "I can't really describe it because I don't have the words."
He continued, "I know a lot of people that bowl there and, actually, a good friend of mine's sister was killed there last night. I'm just numb, really."
"It's usually a pretty quiet town," he also said.
SACRAMENTO KINGS COACH MIKE BROWN ADDRESSES MAINE MASS SHOOTING: 'I DON'T EVEN WANT TO TALK ABOUT BASKETBALL'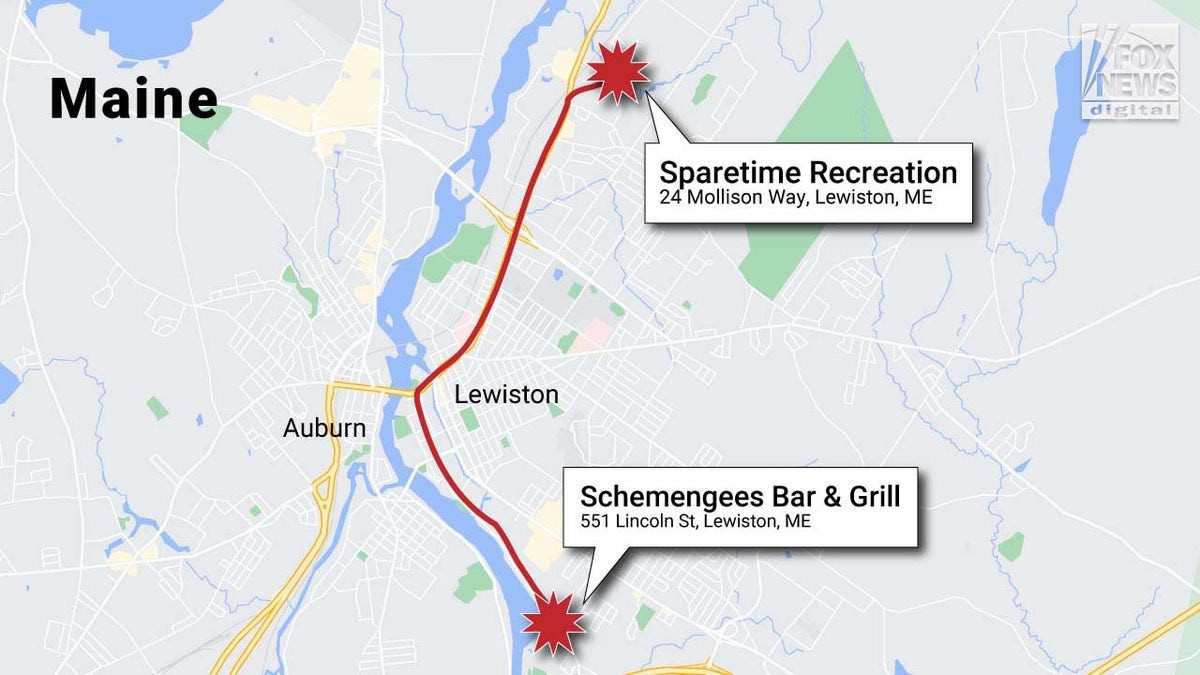 The bowling alley was reportedly hosting a youth night, but police have not said if Card was aware of the event or what connection, if any, he may have had to the facility or those inside.
"My heart is crushed," Schemengees Bar & Grill wrote on Facebook. "I am at a loss for words. In a split second your world gets turn upside down for no good reason. We loss great people in this community. How can we make any sense of this. Sending out prayers to everyone."
Lewiston police said Card should be considered "armed and dangerous." They also urge anyone with information on his whereabouts to contact law enforcement.
Melinda Small, the owner of Legends Sports Bar and Grill, located less than a quarter-mile away the shooting at the bowling alley, said her staff immediately locked their doors and moved all 25 customers and employees away from the doors.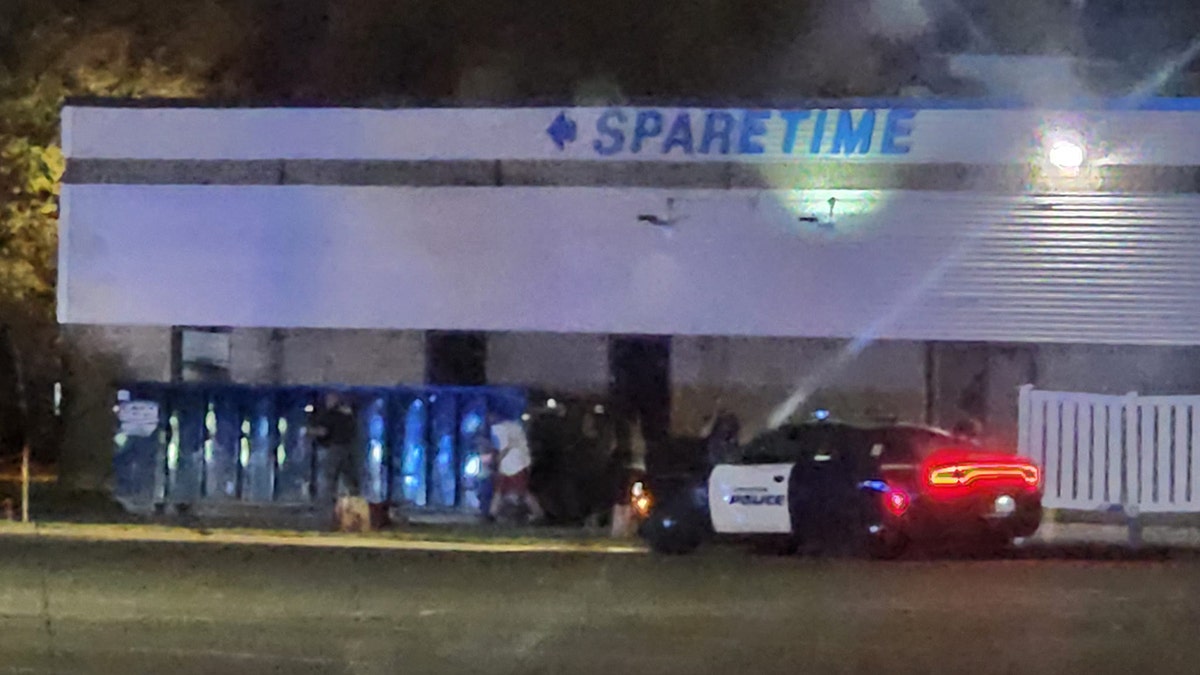 Soon, police flooded the roadway and a police officer eventually escorted everyone out of the building.
"I am honestly in a state of shock. I am blessed that my team responded quickly and everyone is safe," Small told The Associated Press. "But at the same time, my heart is broken for this area and for what everyone is dealing with. I just feel numb."
CLICK HERE TO GET THE FOX NEWS APP
Roadways near both locations have been closed to the public. Shelter-in-place orders also remain for Lewiston and Lisbon.
Authorities told residents in Lewiston to "shelter in place" and to "stay inside your home with the doors locked."
Police have said Card is a firearms instructor and has military experience. He was also committed to a mental health facility for two weeks over the summer.
FBI Boston said in a statement on X that it is coordinating with state and local law enforcement, and ready to assist when needed.
"The FBI Boston Division continues to coordinate with our local, state, and federal law enforcement partners in Maine, and we stand ready to assist with any available resources they need, including evidence response, investigative and tactical support, as well as victim assistance. We continue to urge the public to remain vigilant and report any and all suspicious activity and/or individuals to law enforcement immediately. As this situation is still very fluid, we have no further comment at this time and will refer you to the Maine State Police," the bureau wrote.
Fox News' Sarah Rumpf-Whitten, Elizabeth Pritchett and The Associated Press contributed to this report.