The No. 3 House Republican leader is wading into the dramatic New York civil trial of former President Donald Trump, accusing the judge involved of exhibiting "bias" and "bizarre behavior" in the courtroom.   
Rep. Elise Stefanik, R-N.Y., filed an ethics complaint against Judge Arthur Engoron on Friday morning in a letter to the New York State Commission on Judicial Conduct.
"I write today to express my serious concerns about the inappropriate bias and judicial intemperance shown by Judge Arthur F. Engoron in New York's lawsuit against President Donald J. Trump and the Trump Organization," Stefanik said in her letter.
"This judge's bizarre behavior has no place in our judicial system, where Judge Engoron is not honoring the defendant's rights to due process and a fair trial," the letter continued.
IVANKA TRUMP TESTIFIES SHE WAS NOT INVOLVED IN DISCUSSIONS ABOUT HER FATHER'S FINANCIAL STATEMENTS  
"These serious concerns are exacerbated by the fact that the defendant is the leading candidate for President of the United States, and it appears the judicial system is being politicized to affect the outcome of the campaign," Stefanik wrote.
This historic trial over whether the Trump Organization and its top officials knowingly misrepresented the value of multiple real estate holdings over the years has seen Trump and his three adult children all testify in a downtown New York City courtroom this month.
TRUMP DEMANDS JURY, SAYS NEW YORK AG HAS 'NO CASE' IN HEATED TESTIMONY
New York State Attorney General Letitia James brought the civil case, which is now in non-jury trial in Engoron's court. 
Trump allies have accused Engoron of acting with bias from the beginning of the trial, when cameras caught him smiling when they were allowed into the courtroom in those initial moments.
Stefanik cited that and other reported incidents in her Friday letter, as well as a limited gag order Engoron imposed on Trump and his lawyers, citing a deluge of threats to himself and his staff since the trial started.
"Judge Engoron has gone on to gag and fine President Trump for merely criticizing Judge Engoron's law clerk, which is core political speech protected by the First Amendment," Stefanik said. "If anyone in America must have the constitutional right to speak out against the judge, his staff, the witnesses, or the process, it's a defendant going through a process he believes is politicized and weaponized against him."
TRUMP, JUDGE ENGORON TRADE JABS DURING FORMER PRESIDENT'S TESTIMONY IN CIVIL TRIAL STEMMING FROM NYAG LAWSUIT
She also lashed out at him for valuing Trump's Mar-a-Lago estate in Florida "between $18 and 27.6 million," a number Stefanik and the ex-president's allies have called implausibly low.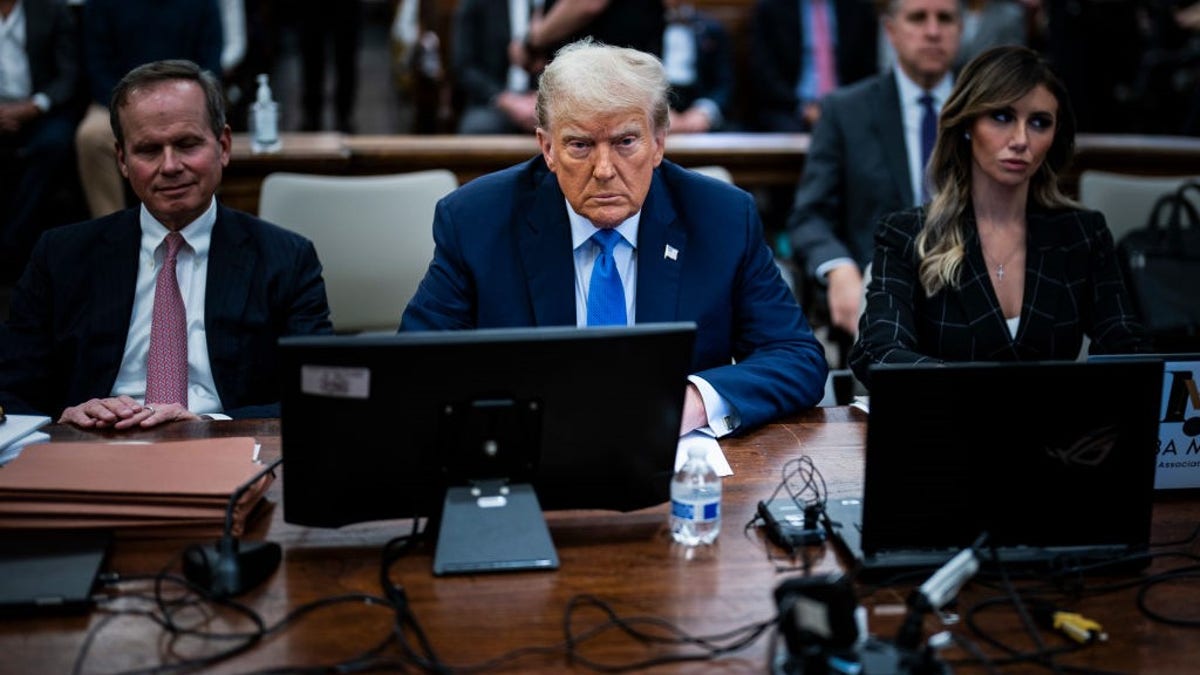 "This is yet another example why Judge Engoron demonstrated bad judgment by keeping this case, instead of sending it to the expert judges in the Commercial Division where it belongs," she said. "Judge Engoron's bizarre and biased behavior is making New York's judicial system a laughingstock."
CLICK HERE TO GET THE FOX NEWS APP
Trump himself has attacked Engoron on his social media app Truth Social, most recently accusing him of colluding with James against him. 
When asked for comment on Stefanik's letter, Commission Administrator Robert H. Tembeckjian said: "All matters before the Commission on Judicial Conduct are confidential according to law, unless and until a judge is found to have committed ethical misconduct, and a decision to that effect is issued."
Fox News Digital also reached out to the New York State Unified Court System for comment but did not immediately hear back.