There has been an abundance of refurbished Apple products hitting the digital shelves lately, with questionable too-good-to-be-true prices listed online. If you're someone who has been wondering what the term refurbished really means, and are sceptical of the product you'll be getting for your money, we're here to provide clarity. 
Apple products are known for their premium designs and high-quality builds, but many feel that the price of new Apple products are simply too high to justify, and even some of the early Apple Black Friday deals we're seeing are nothing to scream about. Quality comes at a cost, but it doesn't have to. 
There are some excellent prices right now on refurbished Apple products that are piquing consumer interest – such as an Apple Watch Series 8 for just $285 on Amazon. But are they legit? Here's why we think you should at least consider opting for a refurbished Apple device instead of a new one this Black Friday. 
Refurbished Vs second-hand
The term "refurbished" is often used interchangeably with the term "second-hand" to describe a product that has been pre-owned by someone else, and then sold back to the same manufacturer or a different company to be re-sold. But the confusing part is that not all refurbished products are second-hand, and not all second-hand products will have been refurbished. So what's the difference?
Refurbished usually refers to a product that has been fixed in some way, or made better to fit a "like-new" condition category. For example, an iPhone 15 could have been returned to Apple or another retailer as faulty, and the company will then fix the fault by replacing a part or battery, and proceed to resell the item as refurbished for a lower price than the "new" condition products. 
In some cases, this can include new and unused products that were damaged in transit and not previously owned at all. Second-hand items however are a little more vague in their description, but generally mean that the product has been purchased, used, or owned by somebody else first and has not come directly from the manufacturer. Second-hand items can be in brand-new condition, but still count as secondhand if they are not sold directly to a consumer from a verified retailer. 
Second-hand tech can be sold directly from one person to another through selling sites like eBay, Facebook Marketplace, and Vinted – or sold to a bigger company for them to resell, such as MPB for used camera gear, CeX (in the UK), trade-in sites like Music Magpie, and the latest Back Market global marketplace for refurbished tech aiding in environmental impact. 
What's the benefit of buying refurbished Apple tech?
There are plenty of reasons to consider purchasing refurbished Apple tech over new condition products, and it's not just to save you some money. Refurbished tech usually comes included with a much better warranty than you would usually receive to reassure customers that the item is in good working order. 
If you buy refurbished directly from Apple, then your device is backed by a one-year warranty and the Apple Certified Refurbished promise, which essentially guarantees that you'll get Apple quality standards with your purchase and that any replacements on your refurbished item are from genuine Apple replacement parts.  
Considering that you would usually need to purchase AppleCare+ at an additional cost for accidental damage or battery replacements, this included guarantee is a very enticing reason to shop refurbished, but we're not done yet. 
How does refurbished tech help the environment?
If you're not familiar with E-waste, it's a term used to describe electronic devices that have ended up in landfills and reached the end of their life cycle. The sad fact is that most discarded electrical devices actually have plenty of life left in them, and should be recycled instead for parts or re-corporated into the circular economy drive which aims to increase the number of traded-in and refurbished devices from consumers.
Shopping refurbished tech not only reduces the amount of E-waste that is produced each year but can also help the mobile industry in particular to reduce carbon emissions. Vodafone reported last year that purchasing a refurbished or second-hand smartphone saves around 50kg of CO2e (Carbon Dioxide Equivalent) with an 87% less contribution to climate change than a newly manufactured smartphone. 
Amazon Renewed (be wary)
You may have recently seen some great deals on Amazon products (including Apple devices!) that are listed as "Renewed" or "Renewed Premium". This means that the products have been either refurbished to Amazon's standards, are pre-owned, or are classed as open-box products, and meet the Amazon Renewed Guarantee.
Amazon offers its renewed products in one of four conditions: Premium, Excellent, Good, or Acceptable. In each condition, the product is fully functional but may have some cosmetic defects and minor scratches depending on which condition it meets.
Products sold on Amazon Renewed are professionally inspected and tested by an Amazon-qualified and performance-managed supplier, according to the company. You also get a decent warranty too, so if you're unsatisfied with any Amazon Renewed purchases you can return them to the company within 1 year of receipt for a full refund or a replacement. Sounds pretty good right?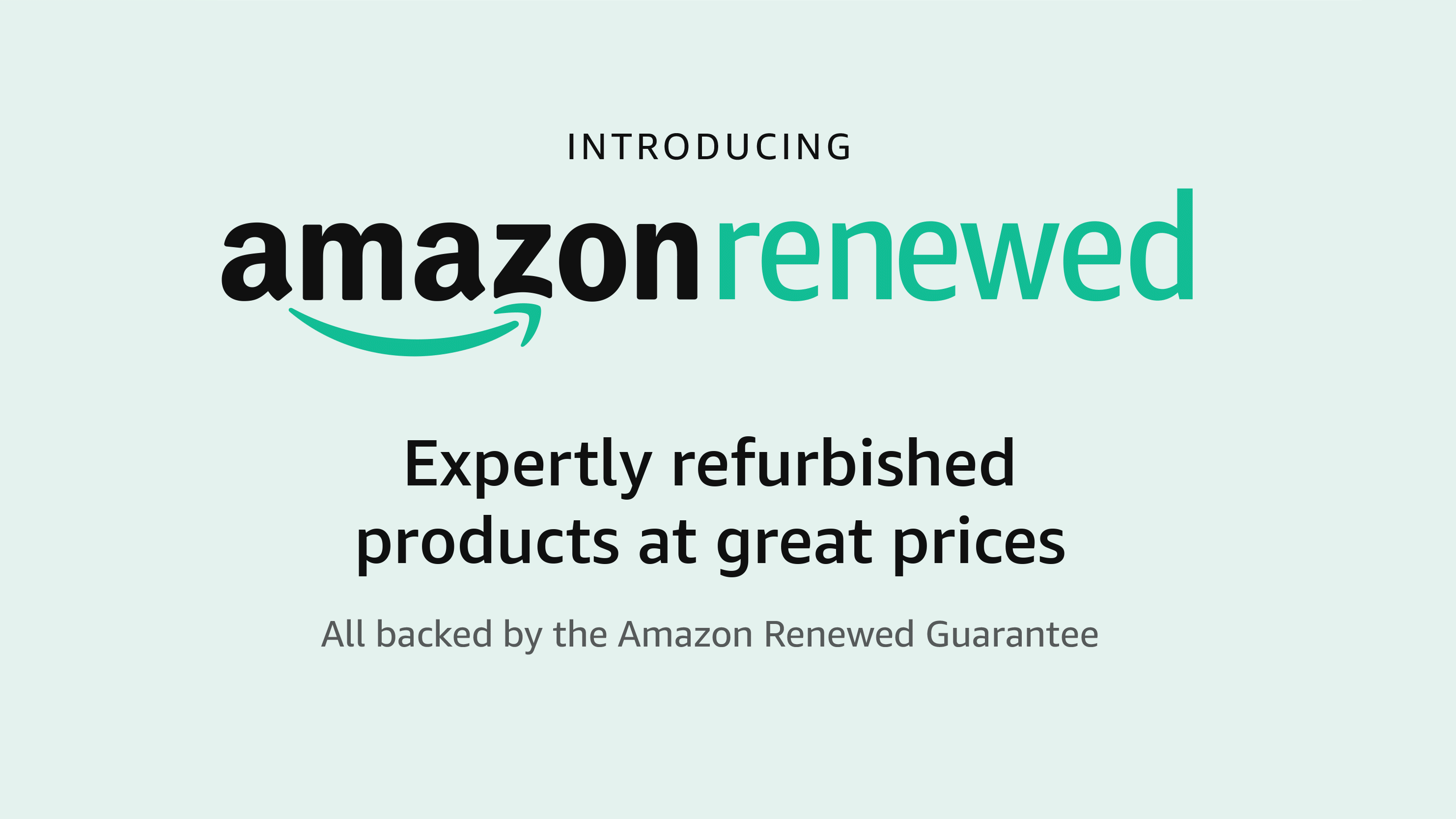 The reason to be wary of Amazon Renewed is that deals aren't always as good as they might seem, and if a decade's worth of experience covering retail events has taught us anything, it's that Amazon likes to fluctuate its prices dramatically. 
For example, the Apple AirPods (3rd Generation) are currently being sold on Amazon at a reduced price of $149.99, but Amazon Renewed has the same product listed for $136.99 in excellent condition. We know that the lowest recorded price on Amazon for a new pair of 3rd-gen AirPods is $139, so really, this renewed option is only saving you around $2 (approximately) off of the new price.
There are definitely some genuine and truly exceptional deals to be had on Amazon Renewed products, but do your research first and check the sale price of new condition Apple devices at other retailers and during sale events before opting for the lower-cost renewed alternatives. 
The best refurbished Apple tech deals
Here are a few examples of some great refurbished deals we're seeing on Apple Tech right now.