Ditching toiletry containers for the dissolving bottles
Philippine creative agency BBDO Guerrero sculpts a series of vibrant shampoo bars into bottles that slowly dissolve over time to suggest an alternative way to ditch toiletry containers and help reduce plastic pollution. The premise is the same: the more the user lathers up and wets the Dissolving Bottle, the smaller it gets until it vanishes into thin air, never to be seen again. No containers required; just bring the bottle-carved shampoo as a traveling companion.
The Dissolving Bottle was first introduced in 2021 and in June 2023, BBDO Guerrero brought its bottle-shaped shampoo bars to Europe as it partnered with Cologne-based e-commerce company LUORO GmbH to distribute the plastic-free design around the continent. The Dissolving Bottle embodies the shape of a typical shampoo container to imbue a sense of familiarity to the user, hoping it would make it easier for them to ditch plastic for shampoo bars.
images by The Dissolving Bottle
Shampoo bars that 'recedes quicker than your hair'
David Guerrero, Creative Chairman at BBDO Guerrero, says that the design team conceptualized the Dissolving Bottle to help combat the increasing problem of plastic pollution. Before sculpting bottles as the key design of their shampoo bars, the team found out that the plastic pollution crisis keeps escalating at an alarming rate, with an estimated eight million metric tons of plastic waste dumped into the ocean each year. They discovered that the personal care industry is one of the biggest contributors to the global environmental problem since the industry alone produces over 500 billion single-use plastic items every year.
To let go of single usage and focus more on the product and its ingredients, BBDO Guerrero opted for a design that alludes to one of the causes of plastic pollution in the world. The thick shampoo bars of the Dissolving Bottle are even engraved with witty slogans that the creative agency came up with, such as 'Recedes quicker than your hair,' 'guaranteed not to last,' 'vanishes into thin air,' and 'leaves nothing behind.'
All these one-liners serve as reminders to the user that by selecting plastic-free shampoo bars, they no longer have to worry about throwing away their shampoo containers. LUORO distributes the colorful Dissolving Bottle shampoo bars under its plain b brand with a starting price of 5.99 EUR for the continent's consumers.

creative Agency BBDO Guerrero sculpts a series of vibrant shampoo bars into bottles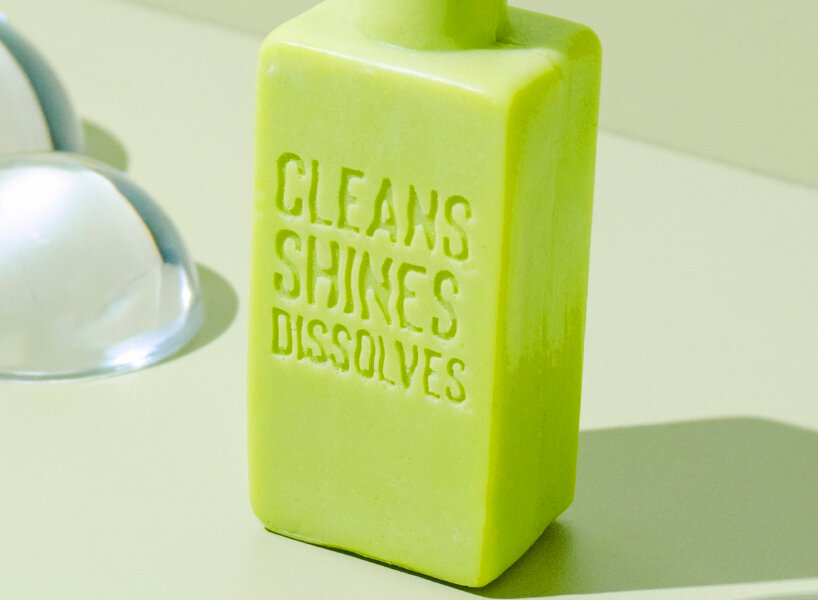 these shampoo bars slowly dissolve over time to suggest an alternative way to ditching toiletry containers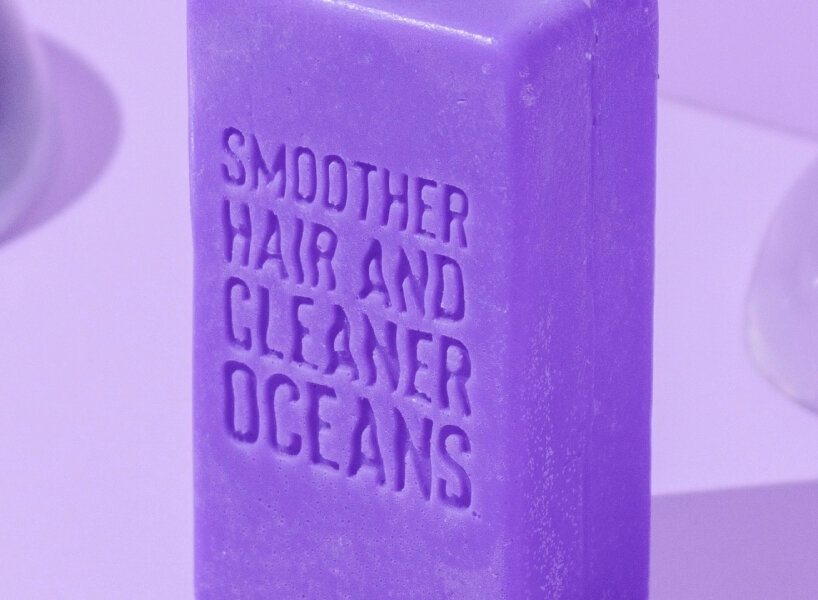 the more the user lathers up and wets the Dissolving Bottle, the smaller it gets until it vanishes into thin air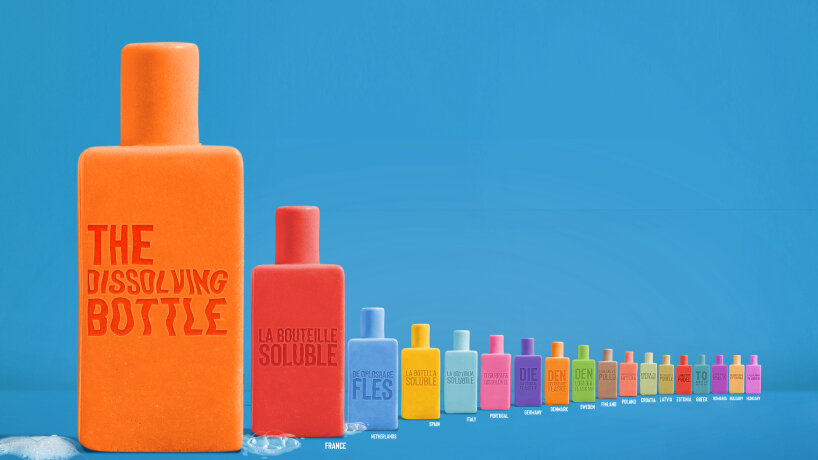 The Dissolving Bottle shampoo bars are now distributed around Europe through LUORO's e-commerce plain b