San Francisco Unified School District (SFUSD) is considering lowering admission standards for two of its prestigious high schools in order to "improve student outcomes."
Superintendent Dr. Matt Wayne laid out a proposal to "re-envision" the district's high schools. Included in the proposal is a recommendation to adopt less rigorous admissions requirements for Lowell High School and the Ruth Asawa School of the Arts (RASOTA).
Lowell High School, which is ranked the top school in San Francisco by U.S. News & World Report, has an extensive application and testing process. 
The recommendations say the current tests and essays applicants have to complete create issues of access and equity.
RESTAURANTS SHUT DOWN 'EVERY WEEK' ON ONCE BOOMING SAN FRANCISCO STREET: 'DRUG ABUSE AND VANDALISM'
Wayne's goal is to change the process to be predicated on GPA scores. Lowell's admission criteria would be revised to be based on "minimum GPA and student interest" and to remove an admissions test and supplemental application, according to the release. 
Wayne recommended the district create a "standardized audition" for RASOTA because the current process is "confusing" and "cumbersome." 
If these recommendations are approved, the revised admissions processes for Lowell and RASOTA won't be effective until the 2025-26 school year.
Wayne is scheduled to present the recommendations to the board on Nov. 14.
SAN FRANCISCO RESTAURANTS SUFFER 'WORST SUMMER I'VE EVER SEEN,' ACCORDING TO ONE OWNER
Per the press release, the recommendations included input from a High School Task Force which included teachers, administrators, parents and students that met for one year.
"I want to extend my deepest gratitude to the High School Task Force members and to the thousands of students, staff, families, and community members who shared their thoughts and feedback on San Francisco's public high schools," Wayne said. "Your voices have been heard and are reflected in these recommendations. We are excited to build upon and expand the already amazing opportunities in our high school portfolio, and make educationally sound decisions to ensure our students are set up for college and career readiness."
CRIME FORCES POPULAR SAN FRANCISCO RESTAURANT TO CLOSE AFTER 14 YEARS: 'IMPOSSIBLE' TO RUN A BUSINESS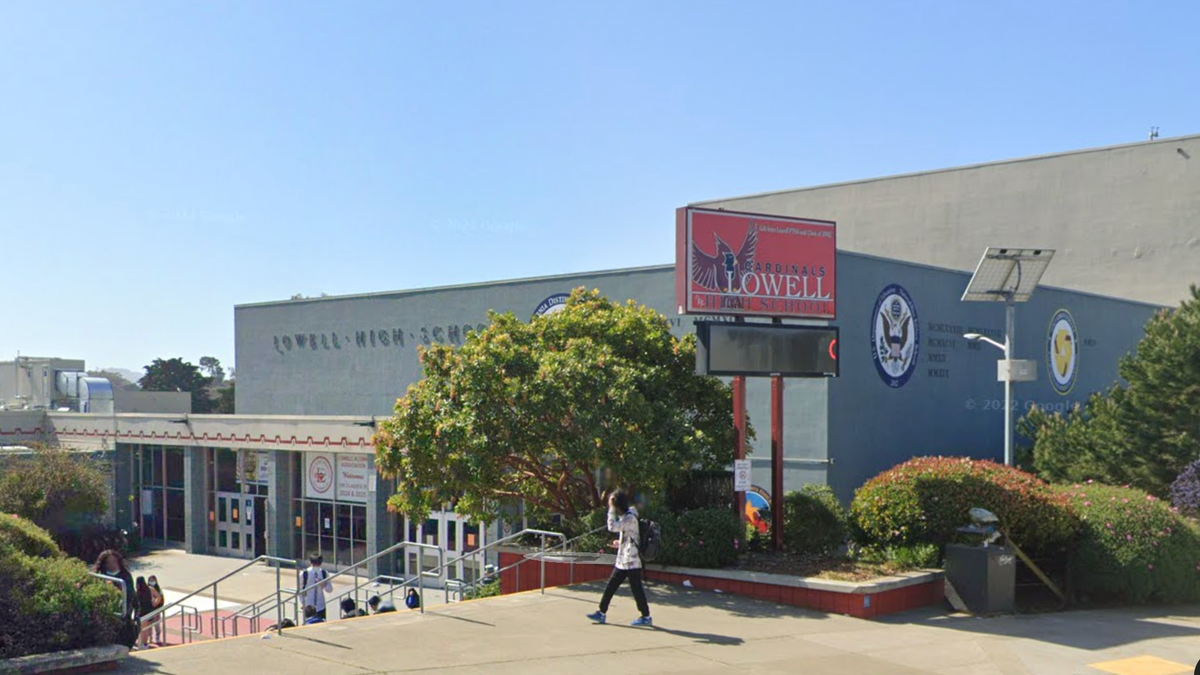 Other key recommendations included "high-quality teaching and learning strategies as integral to high school instruction and a framework to align student passion with a trajectory of lifelong success."
In recent years, the school district has reportedly faced numerous challenges ranging from a severe financial crisis, staff shortage, and a decline in enrollment. According to ABC 7 News, the SFUSD dropped from 53,000 students in 2012 to 49,000 students now.
SFUSD officials did not immediately respond for comment.
CLICK HERE TO GET THE FOX NEWS APP
For more Culture, Media, Education, Opinion, and channel coverage, visit foxnews.com/media.