The Senate floor played host to a spirited debate between Sen. Josh Hawley, R-Mo., and Sen. Rand Paul, R-Ky., on Wednesday evening over whether to ban controversial app TikTok.
Hawley took to the floor to advocate for a ban of the embattled application, referencing a recent reported rise in antisemitic and anti-Israel posts after the Oct. 7 terror attacks by Hamas in Israel.
"TikTok has become a haven for antisemitic content, a haven for propaganda, for genocide," Hawley said, referring to numerous reports that show large support for the hashtag #standwithPalestine on the app. 
"We know that part of the problem, the danger of TikTok, is it gives the Chinese Communist Party enormous influence, enormous influence to shape the news, the content and the information of the folks who look at it," Hawley continued. 
SEN HAWLEY URGES YELLEN TO BAN TIKTOK OVER ALLEGED BOOSTING OF ANTI-ISRAEL CONTENT
"Now they have a pattern of using this application to try and shape the narrative in the way they want it shaped and how they're shaping it now is pumping out the most virulent, toxic pro-Hamas propaganda," the Missouri senator added.
Hawley, referencing data security issues with TikTok, insisted the Chinese cannot be trusted.
"Let's not forget the law of China, the People's Republic of China, a dictatorship there. Law requires all major corporations, including, especially data corporations, to make information available upon request to the Chinese Communist Party. That means your data. That means our personal information," Hawley said.
Reserving the right to object, Paul announced his disagreements with Hawley's call for a ban.
"We are here once again faced with a proposal to ban TikTok and to forbid millions of Americans from expressing their opinion. This is not a subject that we should entertain lightly. If there is a better national strategy to permanently lose elections for a generation, I have not heard of it," Paul stated.
"Banning TikTok, a social media app used by 150 million Americans, primarily young Americans, is a recipe for electoral disaster for Republicans. The GOP strategy comes just after an election year in which a national survey indicated that 71% of young women and 53% of young men voted for the Democrat candidate for Congress," the Kentucky senator continued.
Paul said the "hysteria" over the app in the U.S. was "akin to basically McCarthyism paranoia," adding that "Chairman Mao himself would approve" of such a ban.
"You're worried about Chinese communism and Chinese authoritarianism, and you want to ban speech in our country. It's inconsistent with our very American primary principle," Paul asserted.
Speaking on the growing data fears, Paul suggested to simply avoid using the app.
"To those who are worried that the Chinese government might somehow have access to millions of Americans (…) this is what people provide voluntarily, and people, if you don't want your information, don't join these groups," Paul noted. 
Hawley, in response to Paul, countered by saying that "the reason to ban TikTok in this country is that it is a spying apparatus of the Chinese Communist Party. The facts simply cannot be disputed. (Parent company) Bytedance is subject to the laws of China, which make American data available (too accessible) upon request for Chinese corporations and the Chinese government."
WALL STREET CEOS STANDING UP FOR ISRAEL, AGAINST PRO-HAMAS COLLEGES
The debate comes in the wake of denials from TikTok that the app is home to antisemitic and anti-Israel content, with a blog post last week insisting that the app enforces policies to help people feel safe. 
Calling the dialogue "misinformed," the post stated that the commentators have "mischaracterized our work to prevent the spread of hate speech and misinformation surrounding the crisis in Israel and Gaza, especially as it relates to antisemitism."
Regarding reports of a rise in antisemitic incidents since Hamas' attack, TikTok wrote it is an issue they are tackling. 
"We've been ramping up efforts to protect our global community. Hateful ideologies, like antisemitism, are not and have never been allowed on our platform. We've taken important steps to protect our global community, and we continue working to prevent the spread of hate," the post writes.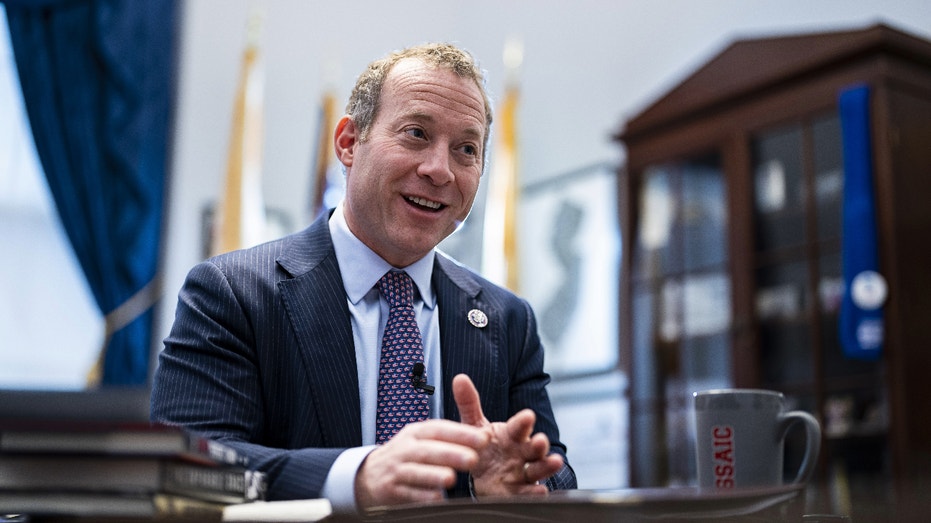 TikTok also released data showing that U.S. views of the hashtag #standwithIsrael stood at 46 million views from Oct. 7 to Oct. 31, compared with 29 million views on the competing hashtag #standwithPalestine.
Hawley and Paul's floor debate comes on the same day that bipartisan efforts were rolled out by Rep. Josh Gottheimer, D-N.J., Rep. Mike Gallagher, R-Wis., and Rep. Don Bacon, R-Neb., to introduce legislation to help stop terrorism and disinformation on social media and online. 
As part of the same effort, the congressmen also wrote to Attorney General Merrick Garland calling on the Department of Justice to require TikTok to register as a foreign agent under the Foreign Agents Registration Act.
CLICK HERE TO READ MORE FROM FOX BUSINESS
TikTok has been the beneficiary of a lobbying blitz from parent company ByteDance this year, with the firm spending nearly $4 million on federal lobbying efforts in the third quarter of 2023 – a record high – and more than four times what they spent on efforts in the same time span last year, according to OpenSecrets.
Some lawmakers have suggested that the spending is the reason for the current quagmire when it comes to advancing legislation. 
Asked about those efforts by FOX Business, Gottheimer maintained that they would stay the course with their legislation. 
"They may be lobbying, but you can't change the facts. The facts are there's strong bipartisan support for – and including out of the White House – in terms of stopping TikTok from what they're doing with their propaganda campaigns online," Gottheimer said in support of his own legislation.