Beton Eisack Headquarters renovation by Pedevilla Architects
Pedevilla has recently renovated the Beton Eisack Company Headquarters located in Klausen, Italy, blending elements of the original architecture with modern design. The building, initially designed by architects Armin Blasbichler and Matthias Rainer as part of an expansion in 2002, featured a distinctive office structure at the entrance. In this renovation, the primary goal was to maintain the building's existing exterior while optimizing the interior for functionality, as well as showcasing the concrete developed and produced on-site as an atmospheric building material. The architects focused on creating spaces that better serve the company's changing needs, including areas for seminars and other events.
all images by Gustav Willeit
a place where the past and present coexist
The renovation project by Pedevilla retains the distinct grey concrete exterior, while green-pigmented lightweight concrete dominates the interior, symbolizing the company's transformation from 2002 to 2022, guided by the motto 'from grey to green.' The material palette is further enriched by elements of black steel and glass, resulting in a minimalist and contemporary working environment. The design team reorganized the entrance using a central staircase core, creating a modern and inviting atmosphere. Inside, the design combines open-plan and individual offices, along with meeting spaces to accommodate employees and executives. To improve natural light and acoustics, the architects added two inner courtyards and dome-like skylights adorned with a playful pattern of holes. This provides employees peaceful outdoor spaces within the busy concrete plant along the Brenner Autobahn. Effortlessly achieving a balance between honoring tradition and embracing modernity, the project respects the company's heritage while accommodating people's needs.

dome-like skylights improve the natural lighting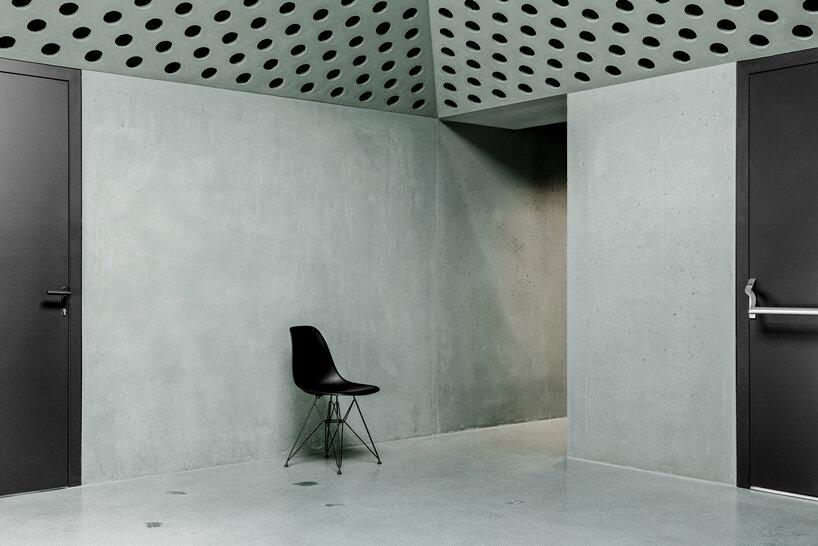 green-pigmented lightweight concrete dominates the interior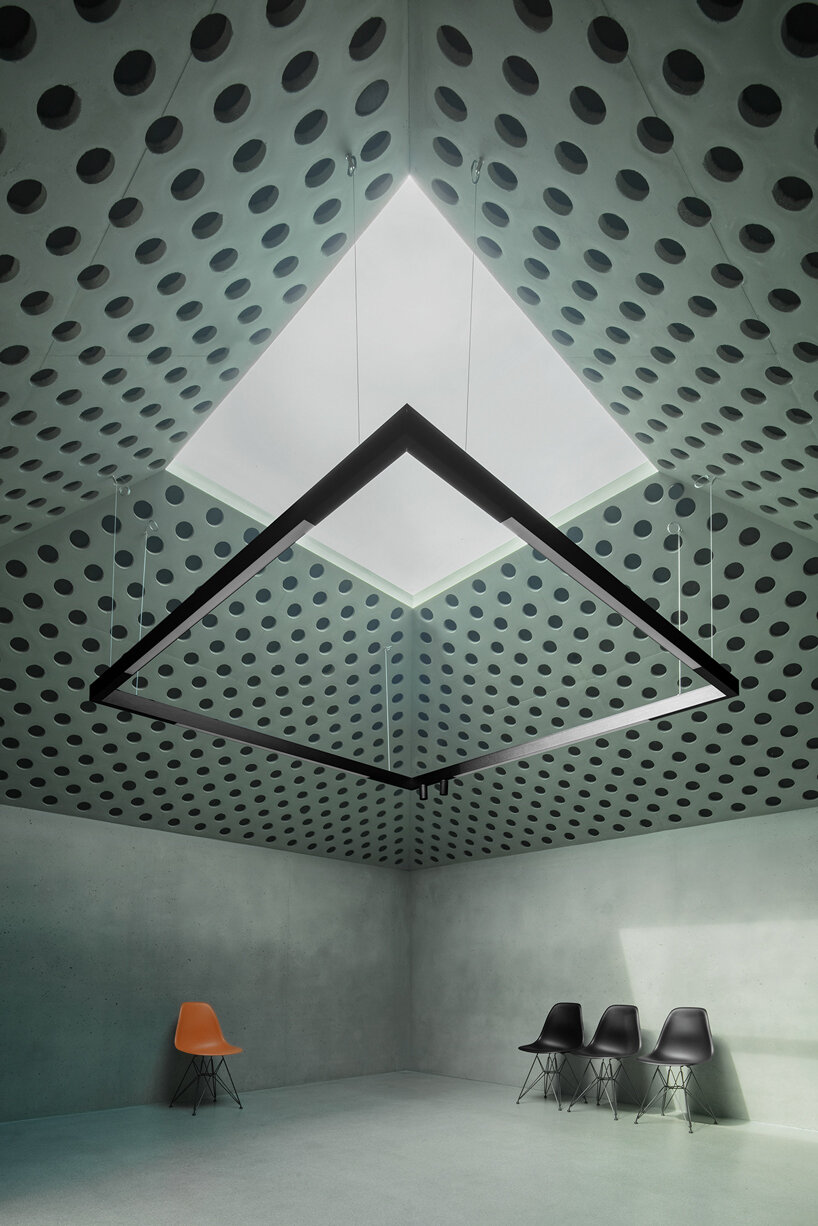 the scheme hosts open-plan and individual offices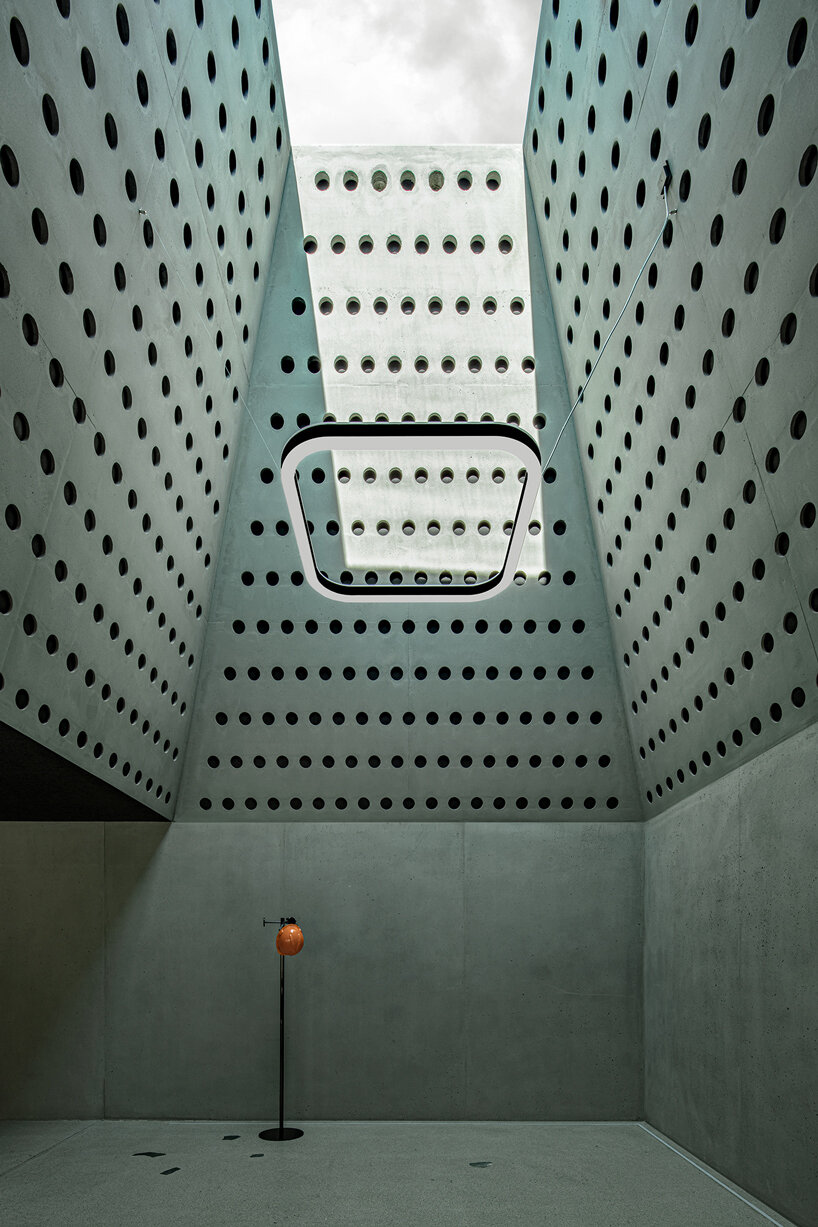 a modern and inviting atmosphere within the bustling city