A recent "Wheel of Fortune" contestant recalled that longtime host Pat Sajak gave him a "stern" warning off screen during a recent episode of the hit game show.
Michael Colen, the winner of the Nov. 3 episode, delighted the audience with his comedic antics and over-the-top reactions during his appearance on the ABC series. However, Colen told Fox News Digital Sajak, 77, had a word with him during a commercial break. 
"He came up to me and just told me, 'Hey, Michael, you know, this is my show, right?" Colen recalled. 
"And I politely said, 'Yes, sir, it is your show for 41 years," he added. "So, it was funny, of course." 
PAT SAJAK'S FAREWELL TO 'WHEEL OF FORTUNE' AND VANNA WHITE FOLLOWS YEARS OF PRANKS, FEUDS, ROMANCE RUMORS
"But it was stern," Colen added. "There was a stern drop of sternness to it."
At the beginning of the episode, Colen introduced himself as a middle school math teacher from Sacremento, California, and a "secret rap star."
From the start, Colen put his showmanship on full display by dabbing after solving a puzzle. 
"You would do a backflip," Sajak remarked, to which Colen replied, "I would if I wasn't so old."
After choosing a vowel that had earlier been chosen by another contestant, Colen hunched over and exclaimed, "Oh Lord! I'm one of those guys."
While giving the wheel a spin, Colen declared, "All right wheel, let's have a relationship!" 
As the wheel began coming close to the bankrupt wedge, Colen cried out, "Slow down. Slow down!"
CLICK HERE TO SIGN UP FOR THE ENTERTAINMENT NEWSLETTER
"Are you yelling at our wheel?" Sajak asked.
After Colen solved the puzzle with "Let's not dilly-dally," Sajak walked over and stood by his side.
"He may rap by night, but he can still say dilly-dally," Sajak noted. "I like that."
After Colen failed to solve the bonus round puzzle, Sajak told him, "I'll give you a hint. It's something you didn't do."
Colen threw his head back and groaned when the puzzle was revealed as "Pick wisely."
LIKE WHAT YOU'RE READING? CLICK HERE FOR MORE ENTERTAINMENT NEWS
"Sorry I had to go for it," Sajak said.
"You did, you did," Colen agreed.
"And I could do it because you got so much money," Sajak added.
Colen emerged triumphant in the end, taking home $38,304.
The episode concluded with Sajak congratulating Colen before the two shook hands and hugged.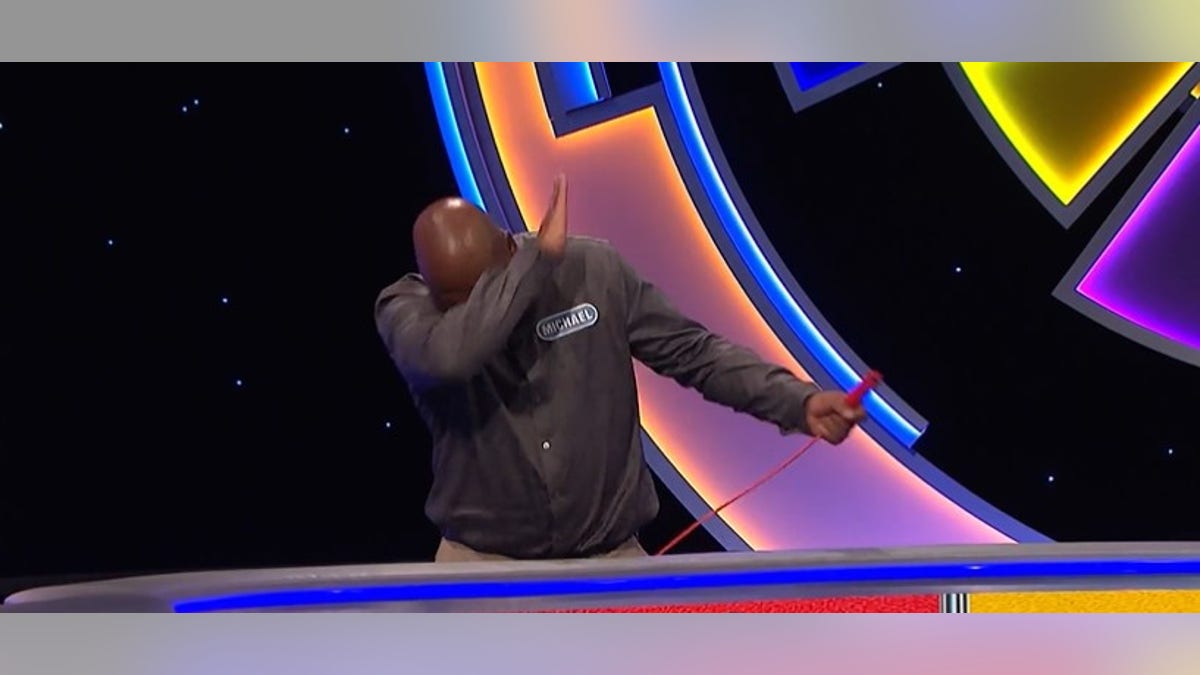 During his interview with Fox New Digital, Colen described his off-screen encounter with Sajak as a "battle of wills."
"It was two alphas going at it," he added. "I'm an acquired taste. And … I've been putting out music for 30 years, so I have to say I'm an acquired taste.
"So, at first it just took him a quick minute to get used to me. I had to find out where the line was. This is like a lifetime dream. I was screaming, 'Get me on this show, man,' for like 30 years.
"So, I had to find out where the line was compared, and Pat just drew it for me."
After watching the episode, Colen told Fox News Digital it appeared Sajak was having fun during the taping.
"I could tell by watching 'Wheel of Fortune' every day — I'm a 'Wheel' watcher — that he was authentically enjoying himself," Colen said. "When I watched the episode, his laughs were hearty. And his body language was good. So, I think everyone had a good time, including him."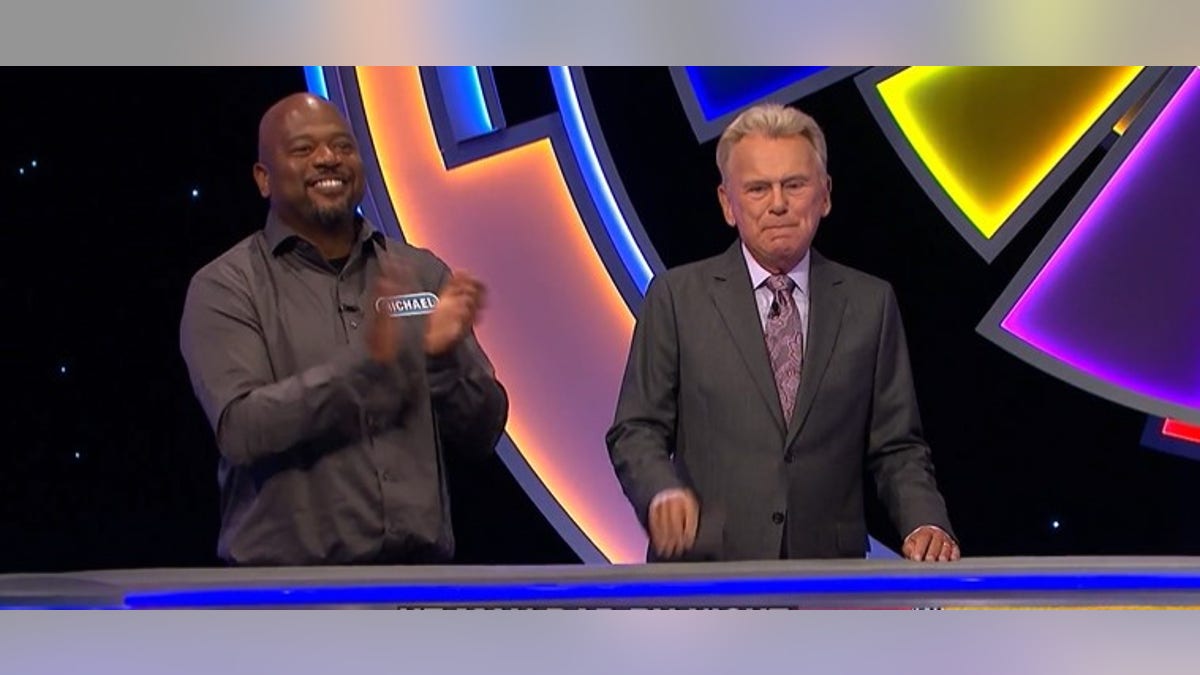 As a longtime fan of "Wheel of Fortune," Colen said he was glad he was able to compete on the show before Sajak's departure. In June, Sajak announced he would be retiring after 41 seasons.
"It's the last season," Colen noted. "That meant a lot. You know, growing up off him and his wit.
"He's quick with his wit. And with the cameras on you, it's a whole other world, being quick. So, I really like him and learned from his wit and got to tell him."
CLICK HERE TO GET THE FOX NEWS APP
As a comedy rapper who goes by the name First Degree The D.E., Colen said his ultimate goal was to entertain the fans.
"I wanted to win, but really I just wanted to make America laugh," he said.