A group of gas and construction trade groups filed a federal lawsuit Thursday challenging the legality of New York's ban on gas stoves and furnaces in new residential buildings in a move to challenge Democratic Gov. Kathy Hochul's push for green energy.
The case was filed by the National Association of Home Builders and the National Propane Gas Association, among others and names the New York Department of State as a defendant on the lawsuit.
The lawsuit alleges that New York does not have the legal ability to enforce the gas stove ban because a preexisting federal law, called the Energy Policy and Conservation Act (EPCA) of 1975, already regulates energy use policies.
"EPCA reflects Congress's decision that the nation's energy policy cannot be dictated by state and local governments," the lawsuit says. "Such a patchwork approach would be the antithesis of a national energy policy."
The builder and propane associations are asking a federal judge to rule that the state's ban is unenforceable under federal law and for it to be blocked before it takes effect in 2026.
NEW YORK TO BAN GAS STOVES AND HEATING SYSTEMS IN NEW CONSTRUCTION, BEGINNING IN 2026
In April, New York state leaders led by Hochul reached an agreement to ban natural gas hookups in small buildings beginning in 2026 and large buildings beginning in 2028.
"Everyone knows we've seen the effects of climate change — the storms, the hurricanes coming to New York, record snow amounts. We're seeing the effects every single day. Not just here, but across the nation," Hochul said when passing the ban. "Our budget prioritizes nation-leading climate action that meets this moment with ambition and the commitment it demands."
"We're going to be the first state in the nation to advance zero-emission new homes and buildings beginning in 2025 for small buildings, 2028 for large buildings," she continued. "And we have more to do."
The state's law contains exemptions for emergency backup power equipment and for commercial food establishments, laboratories and car washes.
GAS STOVES: CPSC ASKS FOR PUBLIC INPUT ON HEALTH IMPACT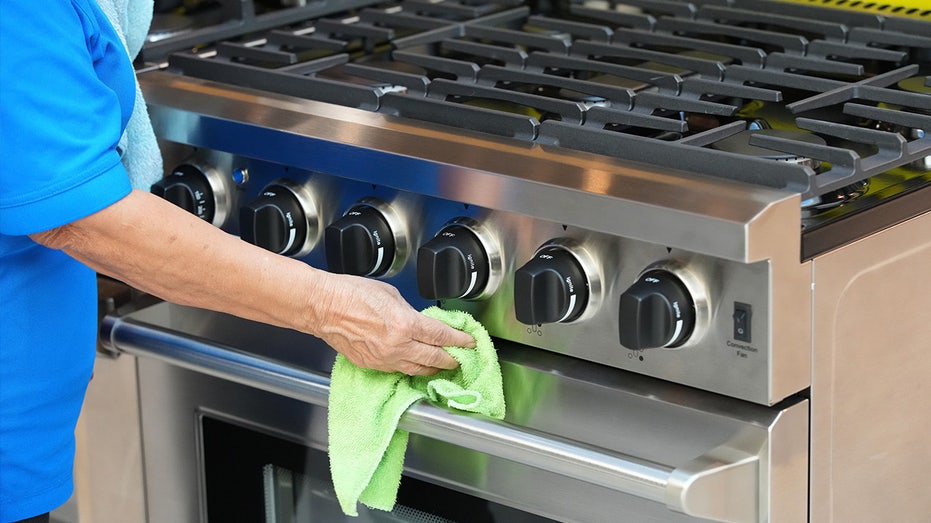 Similar policies have been approved by Democrat-controlled cities and local governments as supporters say they are aiming to reduce greenhouse gas emissions and improve indoor air quality.
Berkeley, California, became the first jurisdiction to implement such a ban in 2019. However, a federal appeals panel recently ruled that the city's ban violated the EPCA law in a potential blow to similar laws across the country. 
GET FOX BUSINESS ON THE GO BY CLICKING HERE
The Berkeley gas ban drew national attention with the American Gas Association and Air Conditioning, Heating, and Refrigeration Institute, environmental groups, and other jurisdictions across the country voicing their support for the ban.
The New York Department of State declined to comment, citing "pending litigation."
Hochul's office did not immediately respond to Fox Business' request for comment.
Fox News Digital's Thomas Catenacci and the Associated Press contributed to this report.