my archischool inaugurates new studio in hong kong
My Archischool unveils a fresh vision for aspiring architectural design education alongside its new studio in Hong Kong. Since its inception in 2016, the independent school has inspired young creatives, aged between 6-17 years old, with various active learning methodologies. In 2023, the school announces its bold step forward, relocating to a more spacious, community-centric studio, all while revamping its teaching process.
My Archischool's new studio at 23/F Marina 8, Wong Chuk Hang, Hong Kong
all images courtesy of My Archischool
For seven years, My Archischool has been at the forefront of providing in-person and online courses for young, aspiring architects. Its primary goal has been to impart crucial skills, such as 3D modeling, to set the foundation for promising careers in the built environment. This missions has been skilfully carried out by full-time and experienced architects, who have adopted a 'learn by doing' method. This approach has not only helped exchange knowledge but has also ignited numerous thought-provoking concepts.

the entrance to the new studio welcomes a vast amount of natural light
'Back in 2016, I still remember many people did not realize what architecture was and why kids should learn about architecture and the built environment,' recalls Alice Cheung, the retired architect who established My Archischool alongside a team of experts in the built industry in Hong Kong.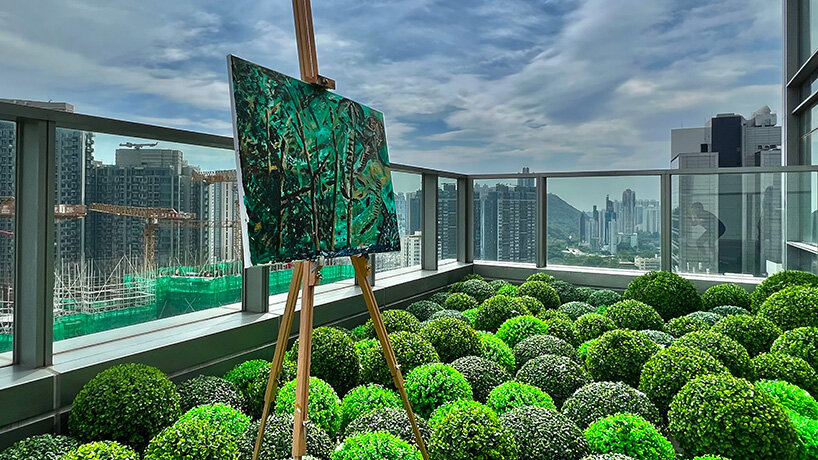 the terrace of the studio provides an alternative space for displaying students' artworks
new studio to inspire young architects
Now, this independent architectural design school has moved into a new, larger studio with more space for students to create physical models, exhibit their work, and host inspiring events. Its flexible layout includes a stage and exhibition areas, spaces dedicated to making art, digital media sections, and even an inviting outdoor terrace. With onsite laser and 3D-printing facilities, as well as access to the 3D Architecture Library, students are empowered to bring their innovative ideas to life. Additionally, the studio actively engages with the local architecture and art scenes, organizing seminars with external creatives and welcoming the public to partake in the creative journey while inspiring the young minds of tomorrow.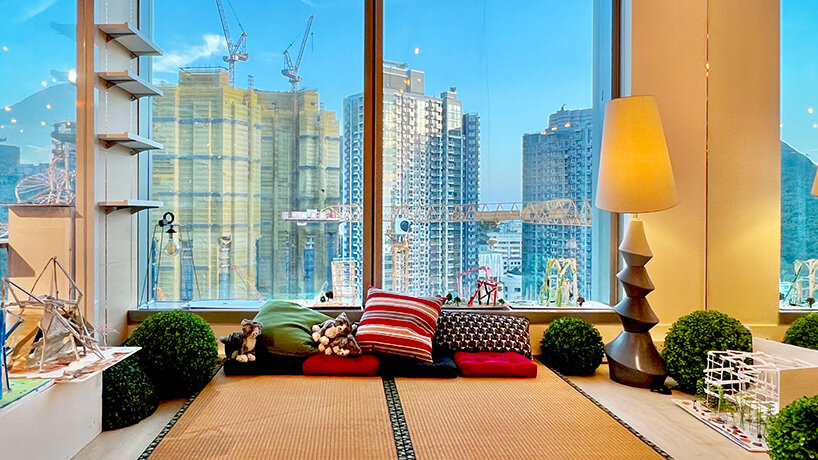 the studio offers various spaces for learning, including areas for calm
fresh vision for architectural design education
2023 signifies not only the inauguration of a new studio but also the next vision for the school's teaching methodology. While maintaining its focus on urban contexts, My Archischool has undergone a significant transformation, integrating new components into the field of architectural design education. This evolution encompasses hands-on experience in creating and constructing models, as well as the use of innovative digital software for experimental visualization. The school's initiative has shifted to supporting these young creatives to contribute to the real world built environment. This is with the goal to transform their bold, curious, and intangible ideas into visible forms of art that will leave a lasting positive impact on the world.