la serre: geener urban living
On Friday, November 18th, construction began on MVRDV's La Serre development outside Paris. Situated in the ZAC Léon Blum eco-district in Issy-les-Moulineaux, this mixed-use development is designed to redefine urban living for a greener future. The commencement was marked with the inaugural planting of one of the 390 trees which will occupy the building's lush, green facade. This ceremony symbolized the initiation of a collaborative venture between MVRDV, landscape architect Alice Tricon, and developer OGIC.
image © ENGRAM | @engram_studio
the landscaped vertical village by mvrdv
The architects at MVRDV design La Serre as more than just a building, but as an urban oasis which challenges traditional design norms. With a distinctive architectural and landscaping approach, the project prioritizes nature, pushing the building into the background. André Santini, the city's mayor, describes it as a true village square, not just a residential building. The bold design integrates greenery into the compact urban space. Designed as a landscaped vertical village, La Serre comprises 190 units, 30% of which are designated for social housing. The building, an 18-story rack, houses units and shops, with retail spaces on the ground floor. The three-dimensional mosaic within an open steel rack allows all residences, from studios to four-bedroom apartments, to connect to private balconies or terraces, creating nearly 3,000 square meters of outdoor space.

image © ENGRAM
a facade blooming with native plantings
Landscape architect Alice Tricon's vertical garden will be a botanical haven, home to 150 plant species, 70% of which are native. The selection considers factors like height, sun exposure, and wind. In an effort to protect urban fauna, low-carbon materials are used, and collaboration with ecologists results in nesting boxes for local bird and bat species. Sustainable practices extend to resource management, with La Serre connecting to the city's heating network via recovered wastewater.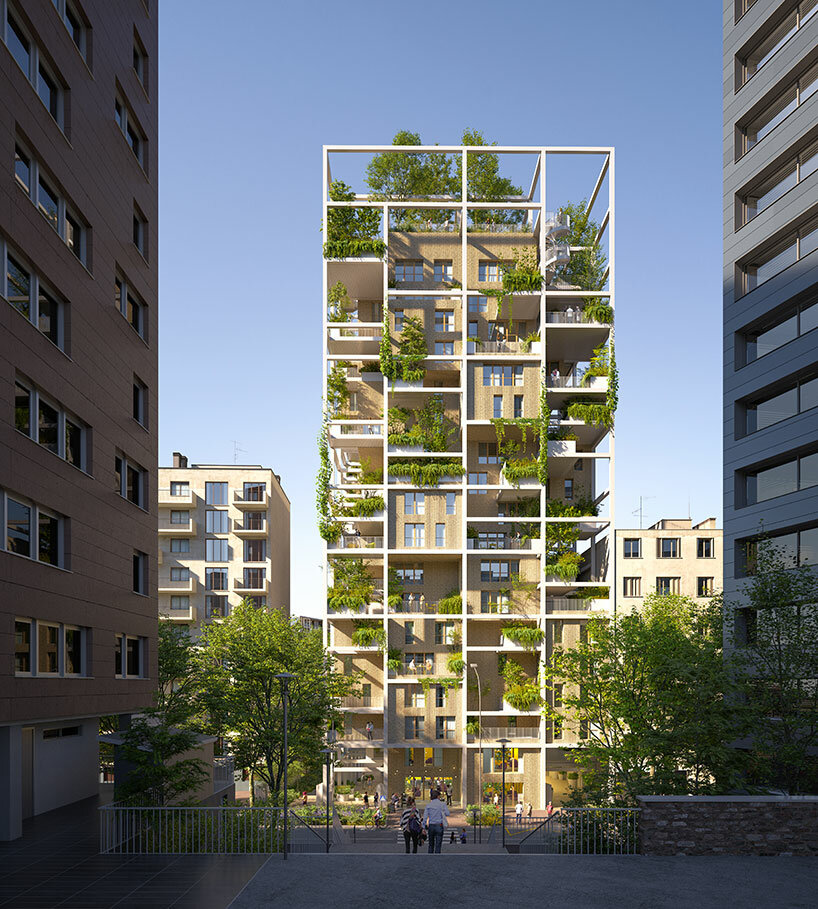 image © ENGRAM
Once in bloom, La Serre's open facade will enhance the neighborhood's biodiversity and foster social connections. Over 25% of the building's inhabited area is dedicated to terraces and balconies, providing residents an average of fifteen square-meters of outdoor space. A dedicated gardener ensures the upkeep of greenery in communal areas and private balconies. Stairs and footbridges connect shared spaces, encouraging active use and transforming La Serre into a vertical promenade. From the ground floor to the communal rooftop garden, a collective route promotes community interaction and panoramic views of the city. La Serre is planned to emerge as a modern living space blending architecture and nature, reshaping the landscape of urban living.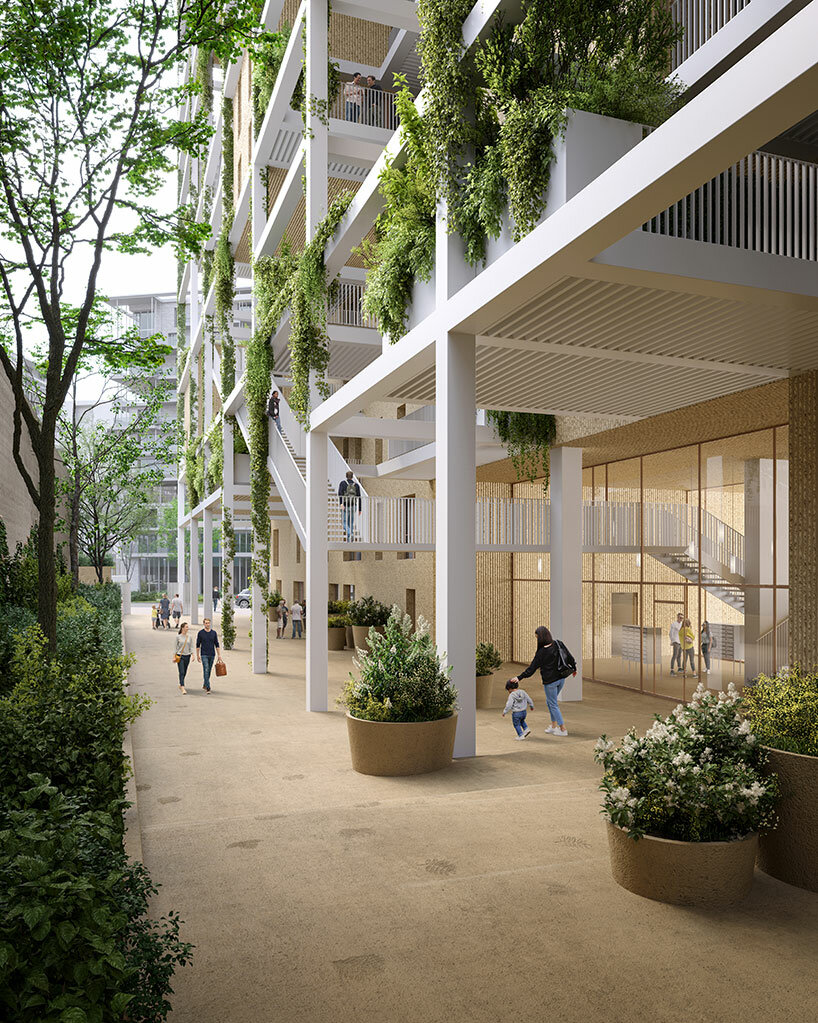 image © ENGRAM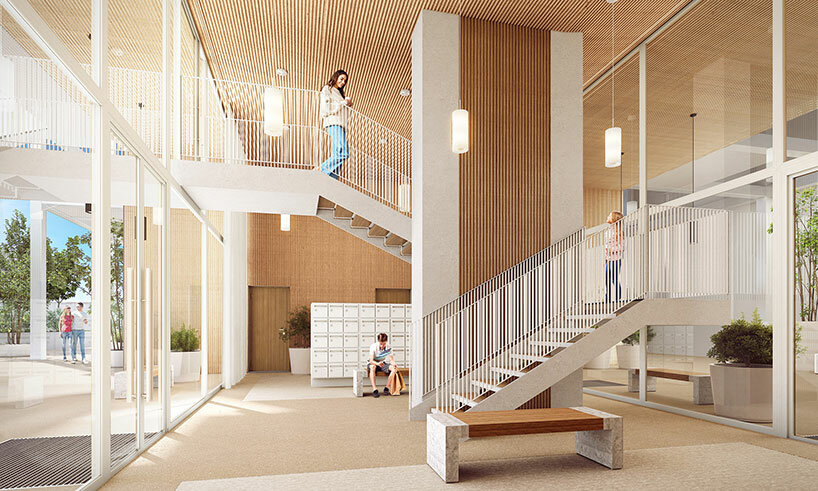 image © OGIC