MOLD Architects turns old coffee house into summer home
MOLD Architects took on the sweeping makeover of a century-old coffee house into a summer residence in the picturesque Chora of the Greek island Serifos. The historic two-story building dating back to the 1920s features robust load-bearing stonewalls reflecting the island's rich past. The team sought to breathe new life into this time-worn structure with a minimal yet playful design, all the while preserving its historical significance. The ground floor, once the bustling main hall, has now metamorphosed into a spacious open living area with a delicate industrial design that adds to the house's permeable and inviting character.
all images by Giorgos Sfakianakis
A Minimalist Approach with Maximum Functionality
MOLD Architects' innovative approach was underpinned by the desire to maximize functionality while minimizing material use. They implemented a three-dimensional grid of steel bars that stretches from floor to ceiling, creating a light and airy aesthetic in contrast to the building's original heavy and solid stonework. This versatile scaffolding system integrates various elements, such as kitchen equipment, bookshelves, lighting fixtures, stairs, and even spaces for relaxation and play in the form of a net-like platform hovering above the living area.

a new, light appearance comes in contrast to the heavy and monolithic stone shell of the building
Thanks to the generous height of the main hall, the architects created a loft, serving as an intermediate level, which gently bridged the gap between the two floors. This space also provides access to the building's rooftop, which now serves as the primary outdoor area, capturing beautiful vistas of the surroundings. The transformation extended to the floor and some of the walls, with the tiles' patterns echoing the intricate three-dimensional structure of the design. Meanwhile, two auxiliary rooms were repurposed into separate bedrooms, each accompanied by its en-suite bathroom. Even in the more confined spaces of the bedrooms, steel remained the dominant structural material, enabling the smooth integration of multiple functions in limited areas. MOLD Architects' planning and use of steel revived the historic coffee house while establishing a sustainable and functional environment suitable for modern living.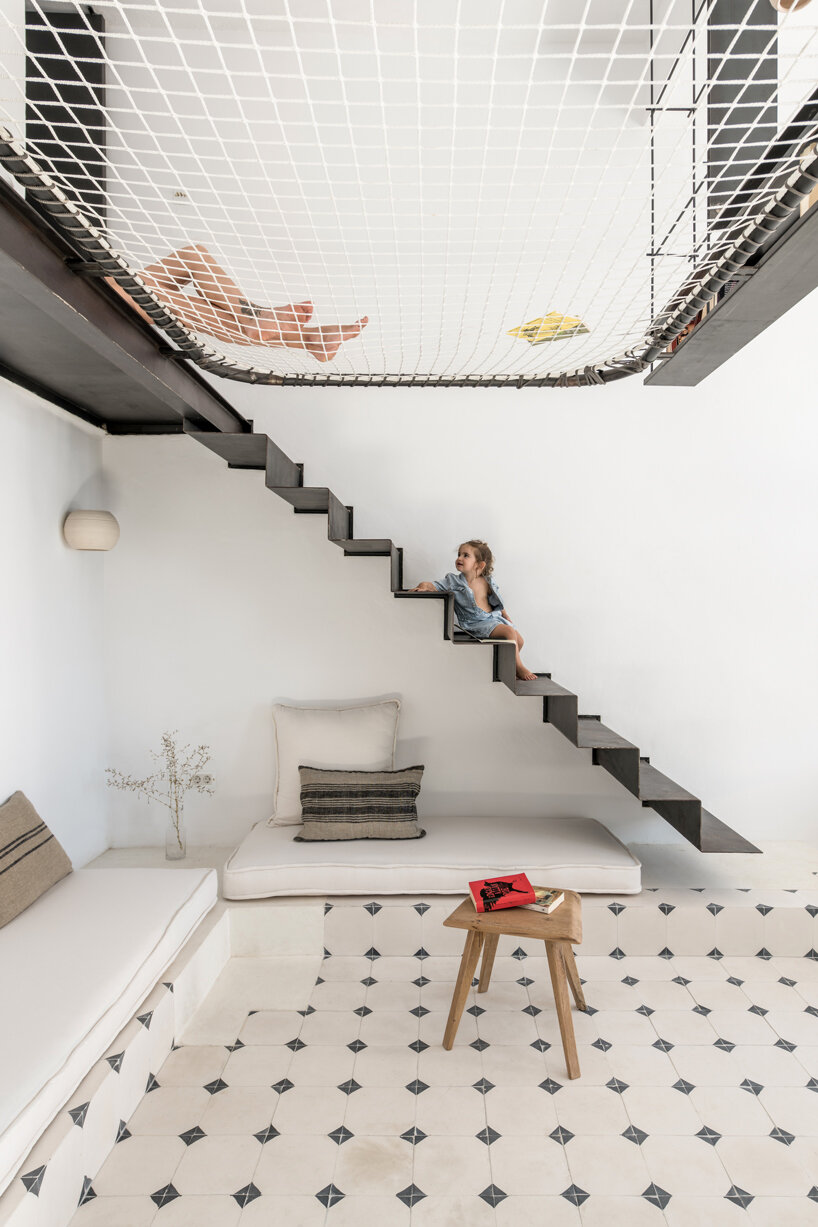 the greek summer residence fosters interaction and play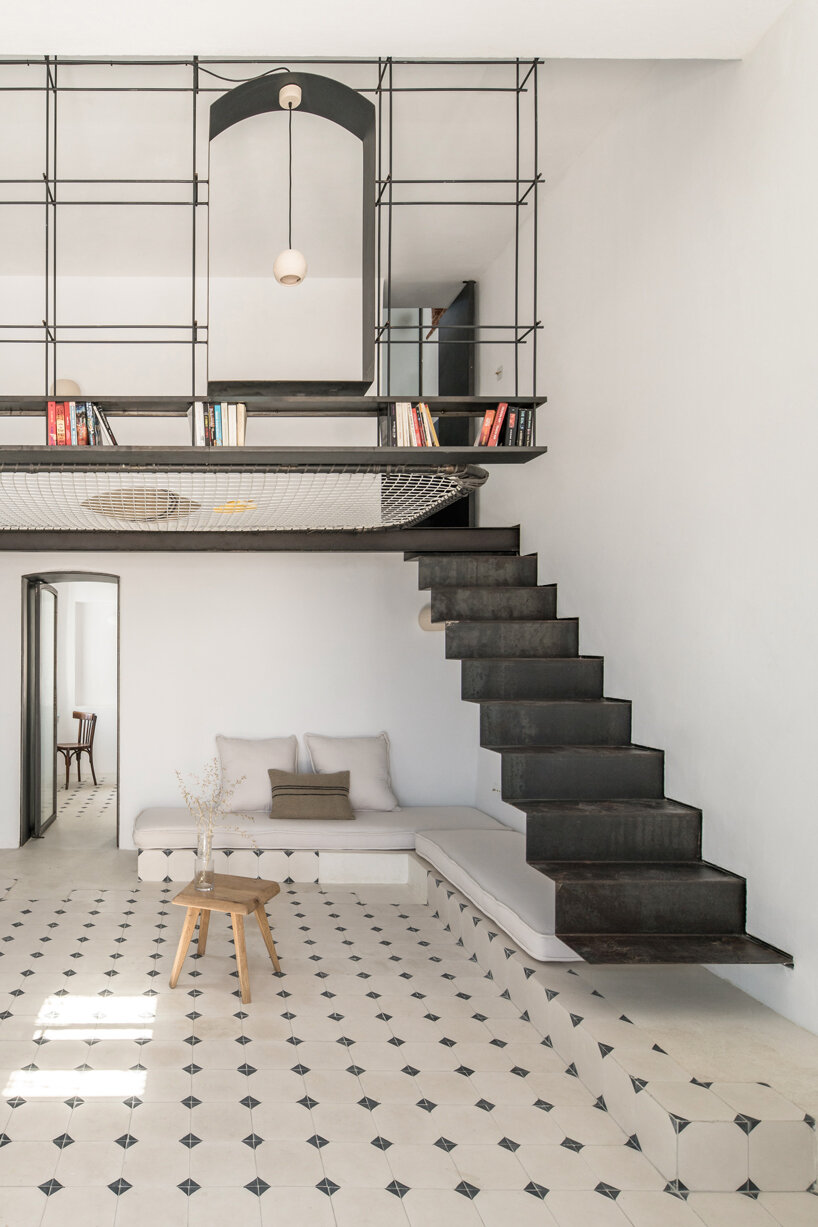 the lightweight steel structure adds to the summer breeze