mad architects shares new details about its fenix museum
MAD Architects' first cultural project in Europe, the Fenix Museum of Migration, has broken ground in the Dutch city of Rotterdam. The project (see previous coverage here) includes the renovation of the Fenix warehouse, built in 1923, which is located on the city's Katendrecht Peninsula, an important port of immigration in European history. Recent images highlight the striking centerpiece staircase of the intervention, which will extend from the ground and form an observation deck at the top.
---
UPDATE November 9th, 2023: MAD Architects has announced that its Fenix Museum of Migration is set to open in Rotterdam's City Harbour in 2025. The 16,000 square meter building, once part of the world's largest warehouse in the historic port district, is undergoing a radical transformation by Ma Yansong. The centerpiece, known as the Tornado, is an organic structure symbolizing migration journeys. Climbing its stairs, visitors will take in stunning views across Rotterdam and the River Maas.
visualizations courtesy MAD Architects
artists' perspectives on migration
Formerly a key facility for the Holland-America Line, the warehouse witnessed the movement of millions of migrants in the 19th and 20th centuries. Fenix is designed by MAD Architects to explore the global story of human migration through art, architecture, photography, and history, redefining the museum's role for the next generation. Inside, the museum will feature expansive gallery spaces across two floors, showcasing its art and historical collection. Programming will include commissioned works by emerging artists like Beya Gille Gacha, Efrat Zehavi, Chae Eun Rhee, Raquel Van Haver, and Hugo McCloud, each sharing unique perspectives on migration.

the Fenix Museum will explore global human migration through both art and architecture
the sculptural 'tornado' over rotterdam
'From a distance, the platform and staircase look like a single entity, but when it's in front of you, it stands as a sculptural work that invites you to explore,' says MAD founder Ma Yanson. 'It both signifies the Fenix's witnessing of Europe's history of migration from the port, and symbolizes the future of the city.' The sculptural structure comprises two spiral staircases that break down the massive scale of the original warehouse, adding more human-scale and intimate spaces. The stainless steel and wood used for their construction contrast the warehouse's original concrete and steel materials, while also evoking the visitors' imagination of boarding a ship.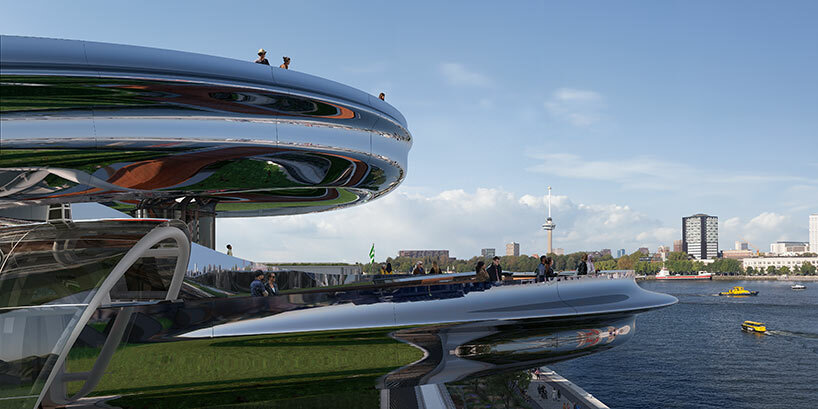 symbolizes migration journeys, the Tornado stair will lead to an observation deck over Rotterdam
MAD Architects first unveiled the project's design in 2018, which was commissioned by the Droom en Daad Foundation. The new building will include creativity, culture, and culinary spaces to offer diverse activities, and to make art a part of people's daily lives. 'A museum is a phenomenon that has a very strict idea and image in most people's minds,' Notes Mr. Wim Pijbes, President of the foundation and leading historian. 'I want to find a word that has a kind of hybrid function, a place, a platform, an agora. with the completion of Fenix, the Katendrecht Peninsula will become a bridge connecting the north and south of Rotterdam, inspiring more people through the universal theme of 'migration'.'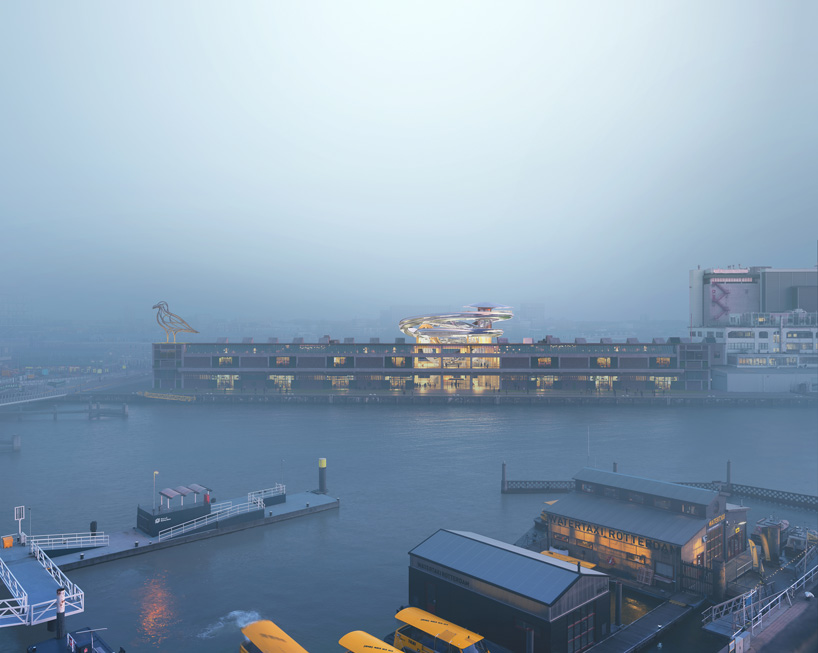 the existing warehouse once played a role in the migration of millions in the 19th and 20th centuries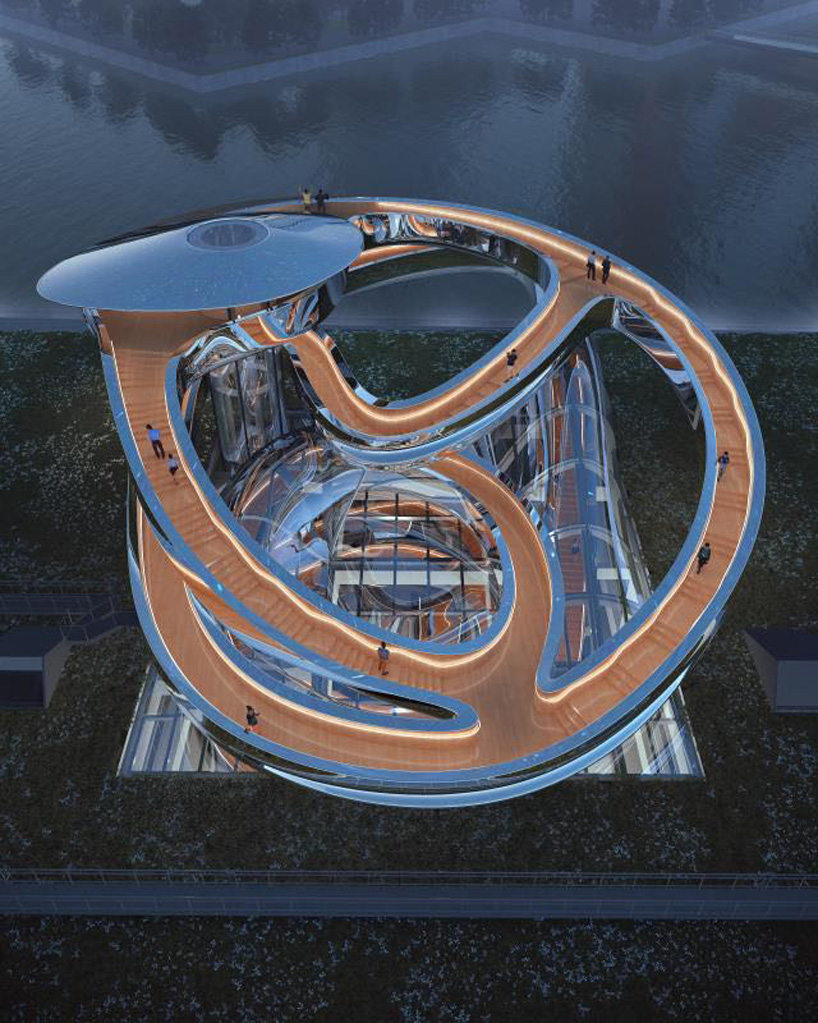 the Tornado will feature stainless steel and wood, and will create more intimate, human-scale spaces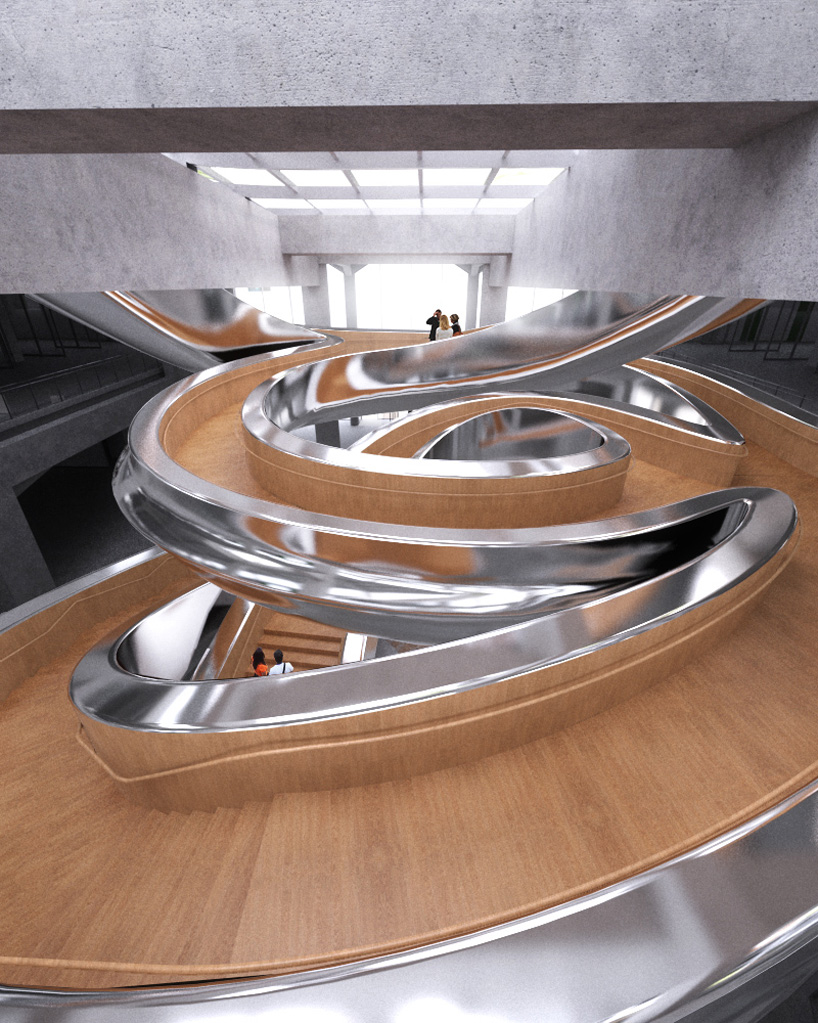 galleries will span two floors, with a historical collection alongside commissioned works by emerging artists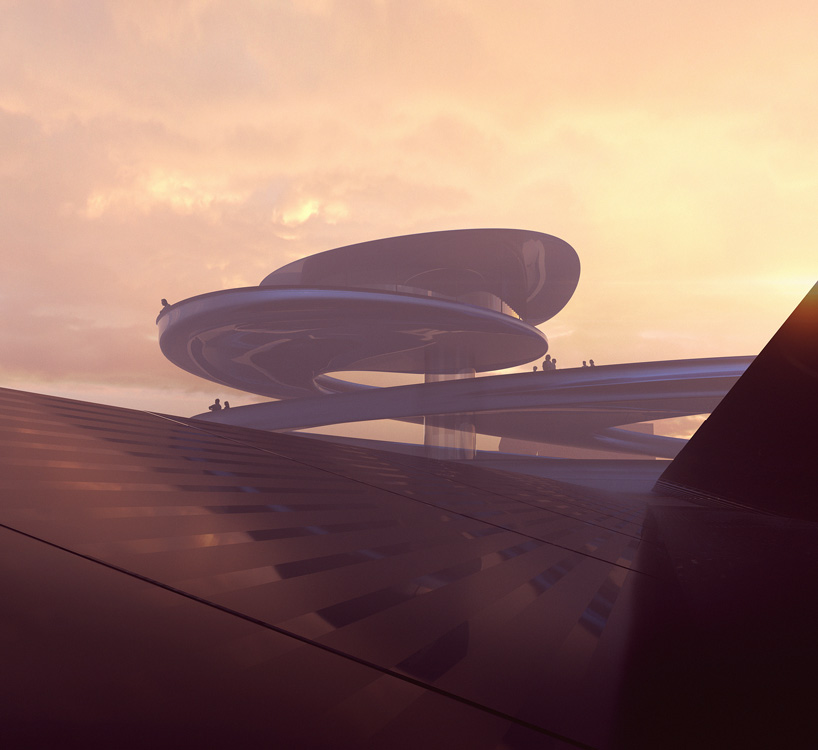 the sculptural staircase will be 'an entity that invites exploration'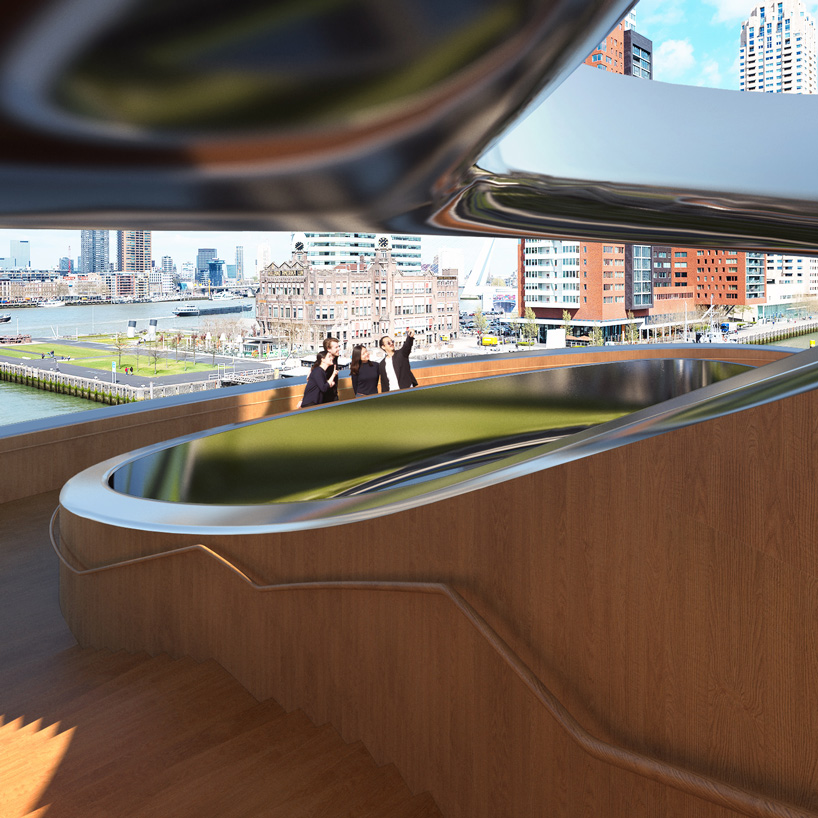 the radical transformation of the 16,000 square meter warehouse is lead by Ma Yansong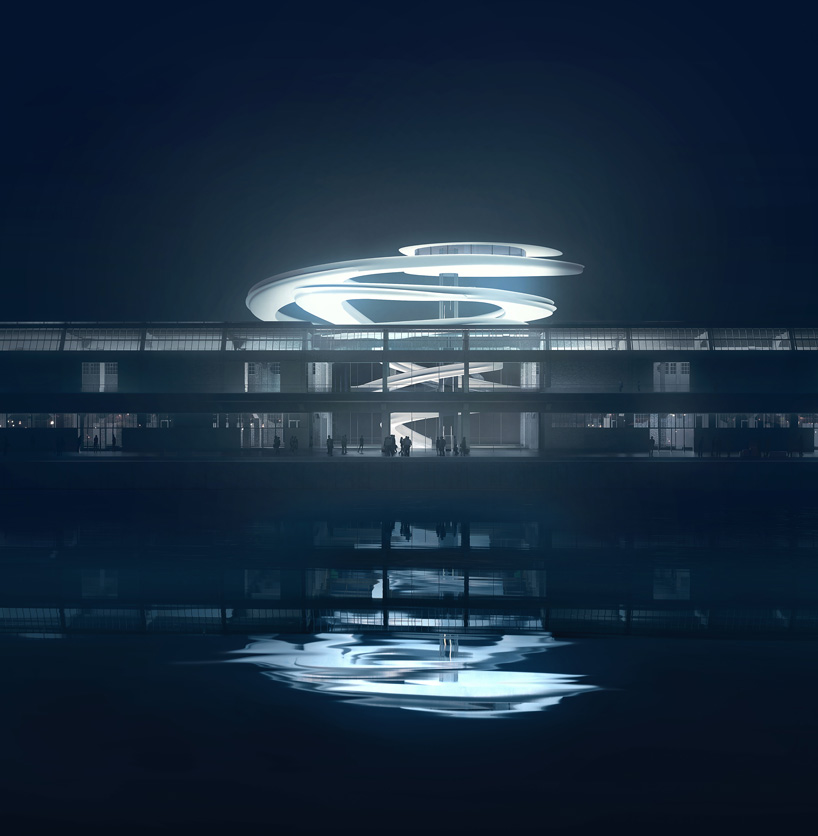 the architecture symbolizes the history of migration in Europe and signifies the future of Rotterdam
1/9
floor plan
floor plan
floor plan
section
section
section
section
construction image by Rubén Dario Kleimeer
construction image by Rubén Dario Kleimeer
project info:
name: Fenix Museum of Migration
architect: MAD Architects
location: 
Rotterdam, Netherlands

expected completion: 2025
previous coverage: November 2018
principal partners in charge: Ma Yansong, Dang Qun, Yosuke Hayano

associate partner in charge: Andrea D'Antrassi

team: Neeraj Mahajan, Marco Gastoldi, Edgar Navarrete, Cievanard Nattabowonphal, Jordan Demer, Chen Yien, Yuki Ishigami, Pittayapa Suriyapee, Claudia Hertrich, Alessandro Fisalli
client: Droom en Daad Foundation

executive architect: EGM
architecture renovation: Bureau Polderman

construction advisor: IMd Raadgevende Ingenieurs

steel constructor: CSM Steel Structures

cladding constructor: Central Industry Group (CIG)

lighting consultant: Beersnielsen Lichtontwerpers

installation design: Bosman Bedrijven

installation advisor: DWA

building physics advisor: LBP Sight
site area: 13,200 square meters

ramp area: 1,050 square meters
height: 28.3 meters