Nghia-Architect sets Maison K in Quy Nhon
Maison K, a residential project by Nghia-Architect situated in Quy Nhon City, Vietnam, addresses the challenging environmental conditions of the site, characterized by intense heat, seasonal variations, and proximity to the sea. The architect's response involves a unique approach, integrating the building with its context. Instead of a conventional structure, a hanging garden emerges, dominating the roundabout and serving as a green oasis to mitigate the local microclimate and soften the visual impact of the surrounding traffic routes. This vertical garden, suspended greenery, creates shade for the courtyard below. The building's design emphasizes simplicity, catering to the needs of a small family and accommodating commercial use on the ground floor.
all images by Nguyen Tuan Nghia
double skin filters air and sunlight
The architect promotes a 'soft connection' space, a shared green area for the community in front of the building, fostering a sense of openness and connection among neighbors. The first floor is intentionally left open, enhancing interaction and proximity between residents and passersby. The building comprises two functional blocks; the ground floor for company activities and the upper floor for the private space of a small family. The hanging garden enhances the sense of fullness within the limited area, providing green spaces for different elevations. The design optimizes natural light, utilizing a double skin solution with ceramic tiles chosen for durability in the face of harsh weather conditions, including rain, sun, and corrosive marine climate. Maison K stands out, contributing to the evolving urban landscape.

Maison K stands out, contributing to the evolving urban landscape of Quy Nhon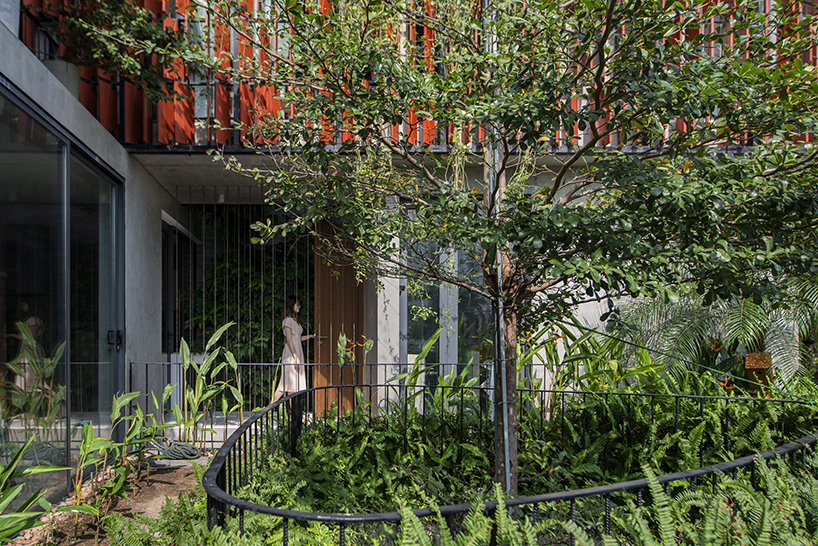 a hanging garden emerges, dominating the area and serving as a green oasis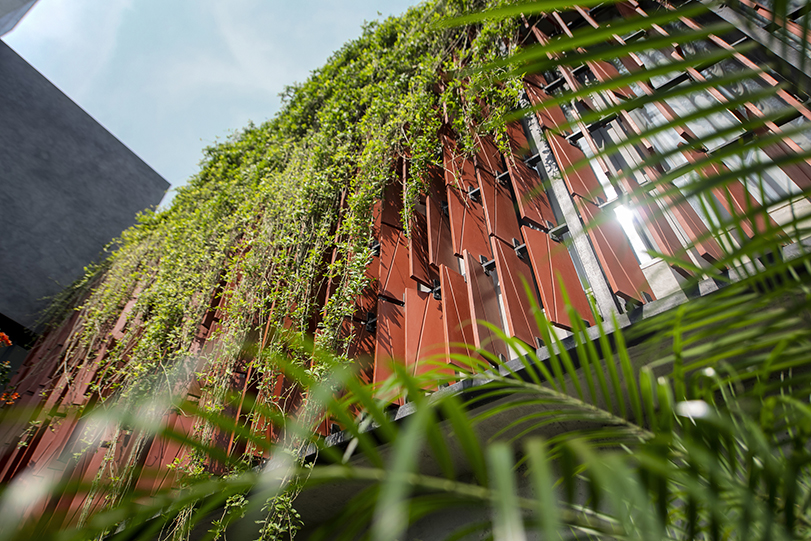 the design optimizes natural light, utilizing a double-skin solution with ceramic tiles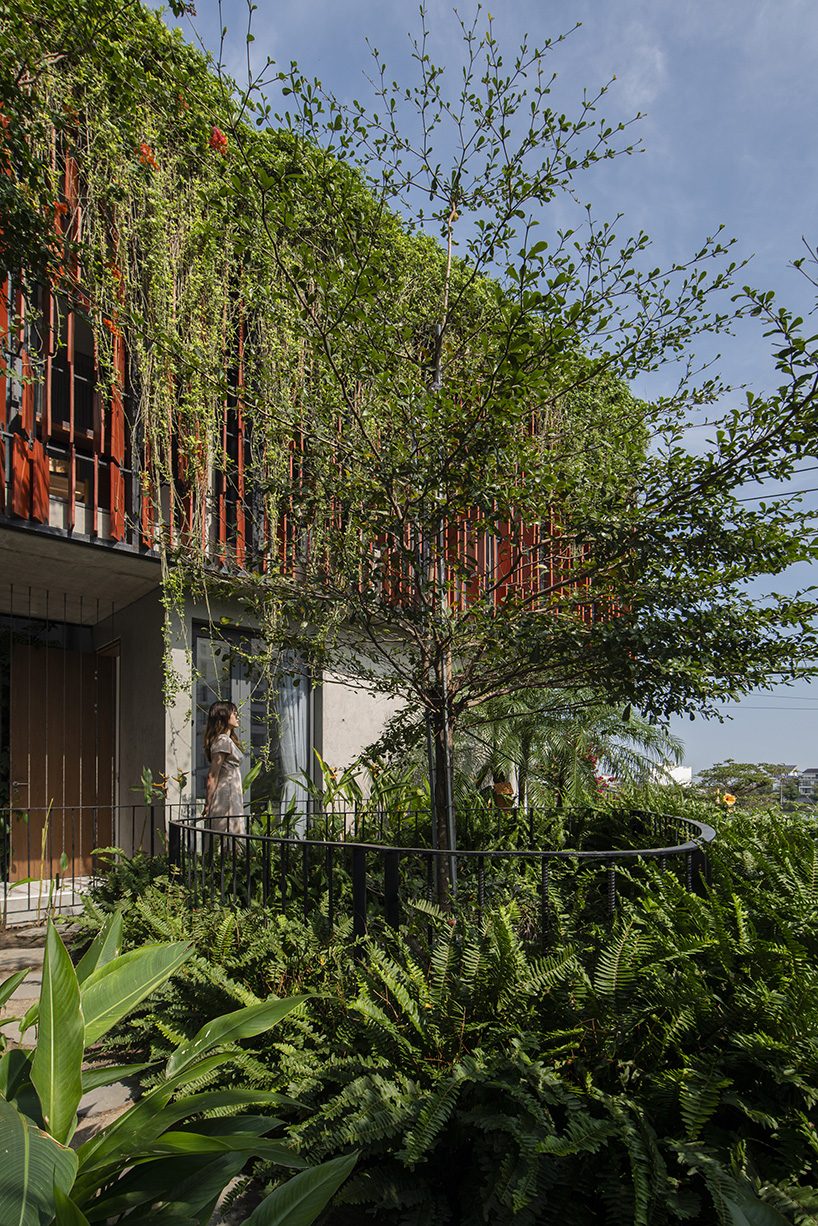 the greenery softens the visual impact of the surrounding traffic routes