Former Florida Gators star quarterback Danny Wuerffel had glowing words to say about Steve Spurrier as college football is engulfed in a sign-stealing scandal.
Spurrier coached Wuerffel in each of the quarterback's years with the Gators from 1993 to 1996, including when he won the Heisman Trophy in 1996. He also played for Spurrier in the NFL when the "ol' ball coach" jumped to the NFL to lead the Washington Redskins.
CLICK HERE FOR MORE SPORTS COVERAGE ON FOXNEWS.COM
However, as the eyes of college football fans and pundits turn their attention to Michigan and await any potential punishment over the unsavory allegations involving the school and former staffer Connor Stalions, Wuerffel made clear that he believes Spurrier never did things the wrong way.
"I want to take a moment to say, I played for coach Spurrier and a lot of people loved him and a lot of people didn't," he said on OutKick's "Don't @ Me with Dan Dakich." 
EX-MICHIGAN STAR PRAISES WOLVERINES' UNDEFEATED SEASON AS SIGN-STEALING CONTROVERSY SWIRLS
"Most people didn't like him because he beat them, but he was probably the most straight-laced when it came to following rules of coaches I've ever been around. Just want to give him that shoutout because I don't think people recognize that about him."
Wuerffel said he never really saw any sign-stealing antics going on when he played.
"Well, it kind of depends," he added. "Not so much in college that I remember. NFL, it's hard, especially for an offense, because they're talking in the helmets so you can't read or catch those signals. But if you could pick up on any hand signals that a defense was doing to give you a clue if they're blitzing or not, you certainly would like to know that.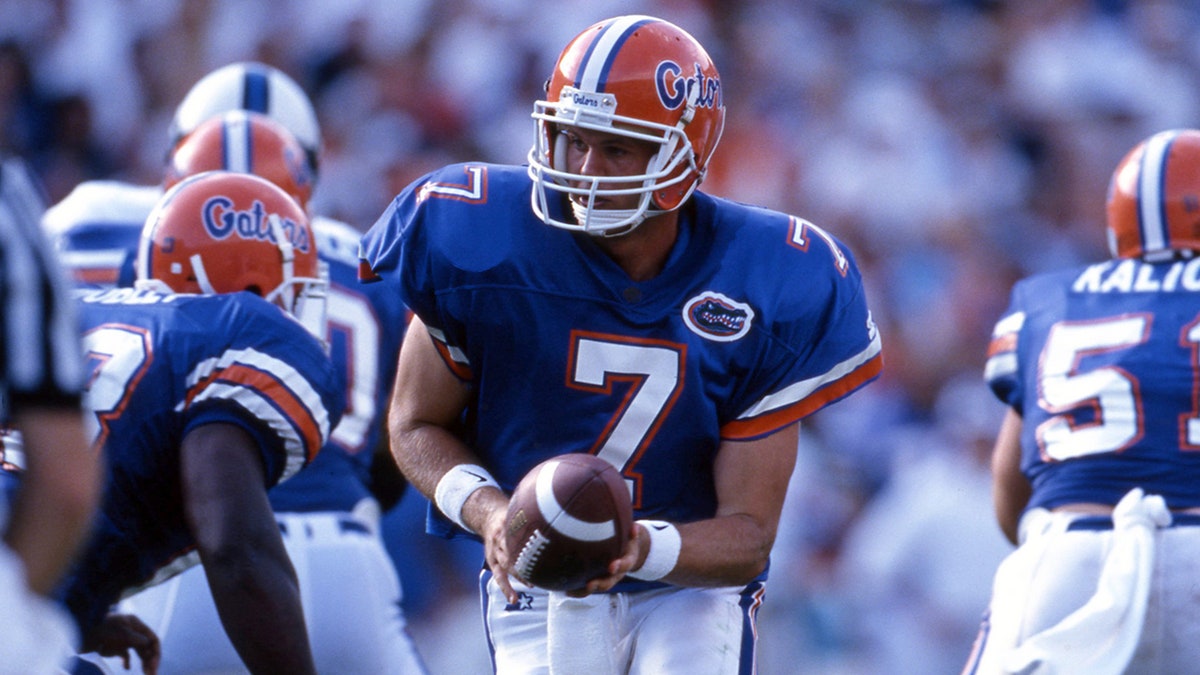 CLICK HERE TO GET THE FOX NEWS APP
"So, I think there's always an element of trying to have some gamesmanship within the rules. Then, there's many who would push beyond that and try to get an extra advantage."