A Petal in the Urban Oasis by epiphany architects in chengdu
Sited in Chengdu's Luxezone Plaza, A Petal in the Urban Oasis is a new public installation completed by Chinese studio Epiphany Architects. The wooden design gracefully flows and undulates amid the lush urban greenery, creating playful light and shadow effects for visitors to enjoy. 'Through interaction with the surrounding environment, it flexibly adjusts its shape to present itself in the most suitable way. This petal welcomes every resident and visitor with open arms,' shares the studio. At its center, a circular void offers a uniform height to create a comfortable social space. At the same time, its outer, undulating body reveals different heights that lead to a more lively and dynamic appeal and more opportunities for interaction — namely playing, sitting, leaning, gathering, and resting. The children's engagement brings a particularly more interesting dimension to the dynamics. 
A Petal in the Urban Oasis | all images courtesy Epiphany Architects
using 300 wooden pieces of varying lengths
Supporting the installation by Epiphany Architects (see more here) are six mirror bases cleverly designed to align with six points where the petal 'drops'. This design visually integrates the bases with the petals, echoing its image of lightness and buoyancy. In addition to the bases, the installation utilizes curved steel trusses to support the entire form. These trusses are connected to the lightbox using a snap-fit method, ensuring the overall structure's stability while effectively concealing the trusses between the wood and stainless steel lightboxes. This unique petal is meticulously composed of 300 wooden elements of varying lengths and stainless steel light boxes. Each lightbox has a different angle of connection with the trusses, resulting in 600 other forms of connectors. In the production process, the sequence of node design, data output, data organization, CNC machine input and output, and overall assembly showcases the perfect integration of technology and art.

creating varying light and shadow effects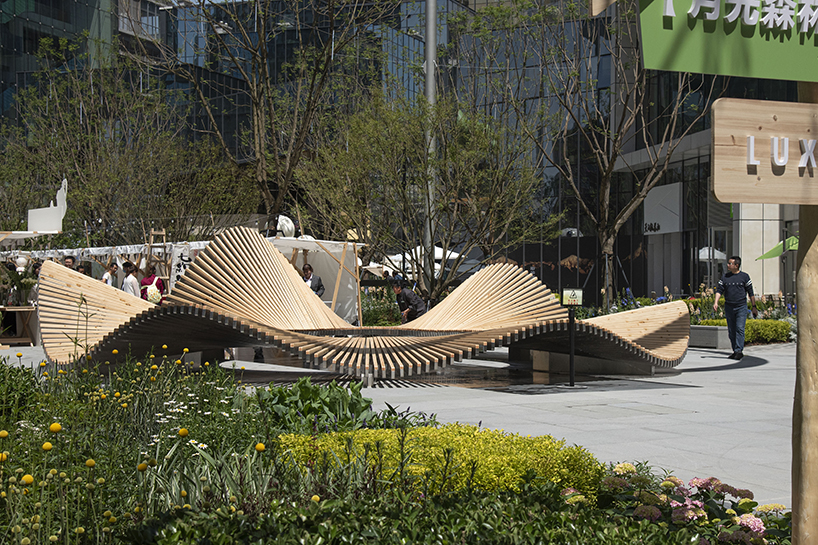 the undulating wooden installation mimics the movement of a petal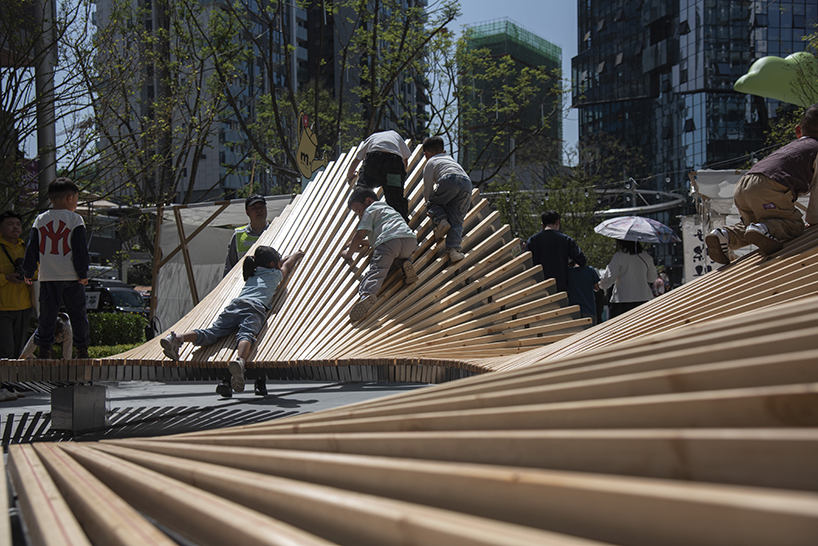 children exploring the structure by Epiphany Architects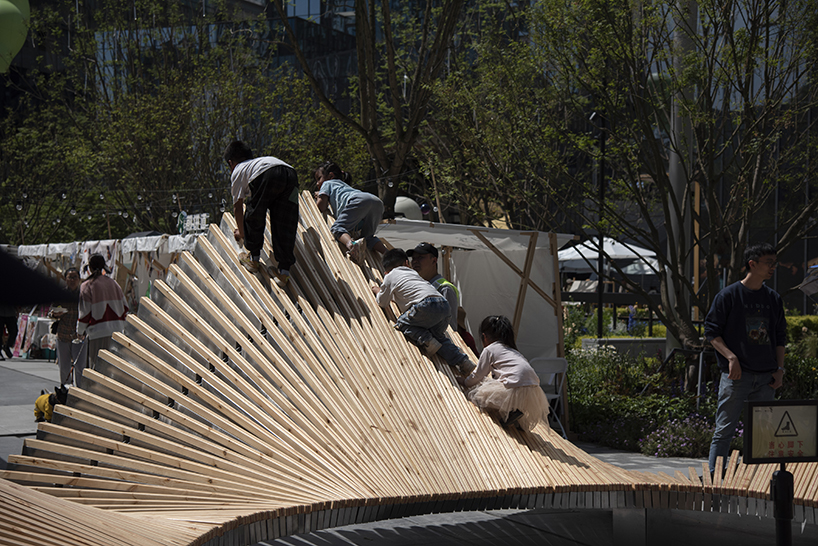 climbing to the top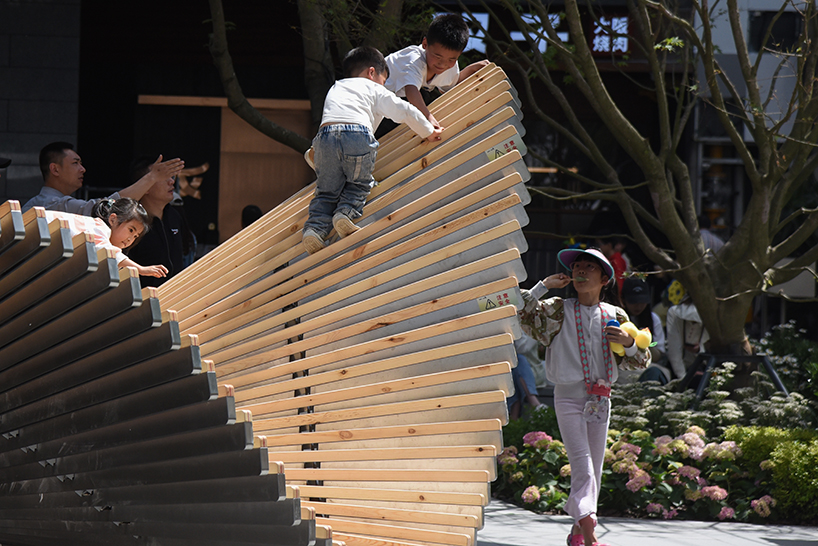 a continuous wave-like surface