canvas house doubles as a private gallery in toronto
Signed by the architecture studio Partisans, Canvas House takes shape as a residence and private gallery in a quiet street of Toronto, Canada. The 485 sqm project carefully strikes a balance between domesticity and art curation, where the warmness of a home meets the lightness and contemplative qualities of the gallery. This pairing plays out across the building's dynamic exterior brick shell, turning the residence into a literal 'canvas', a vessel for the client's impressive modern art collection, while also acting as a contextual foil, enlivening and reacting to the staid and formal brickwork of the  Georgian-era home within the neighborhood. 
Canvas house by Partisans, sited in Toronto | all images © Doublespace Photography
partisans' modular brick facade seemingly swells and recedes
The Canvas House facade by Partisans (see more here) is derived from a custom, square-shaped bond pattern inspired by the dot paintings of American artist Larry Poon. The bond features two different types of bricks in a repeating module of five, appearing square in elevation, but significant variation of the corbel of each brick within the modules brings dramatic undulations to the sculptural facade. The latter seems to swell and recede in response to the functional needs of its openings —swelling out to provide an overhang above the front door and receding for the second-floor window, which also acts as a skylight. These openings are 'draped' with custom-milled wood features, extending the whimsy of the building skin and making for dramatic entrances.

a square-shaped bond pattern inspired by the dot-paintings of Larry Poon
materially muted and skylit interiors
The Canvas house interiors, while materially muted to highlight the client's contemporary art collection, continues with undulating softness throughout. The walls and ceilings feature smooth transitions and changes in direction, and functional elements—everything from baseboards and door handles to lights and handrails— are carved-out of the walls to create an enveloping sculptural effect. To highlight and protect the artwork, the team at Partisans carefully made use of light throughout, creating a play with the sculpted interiors as well as highlighting specific areas of the home, namely the grand skylight at the top of the stair which culminates in the collector's main workspace.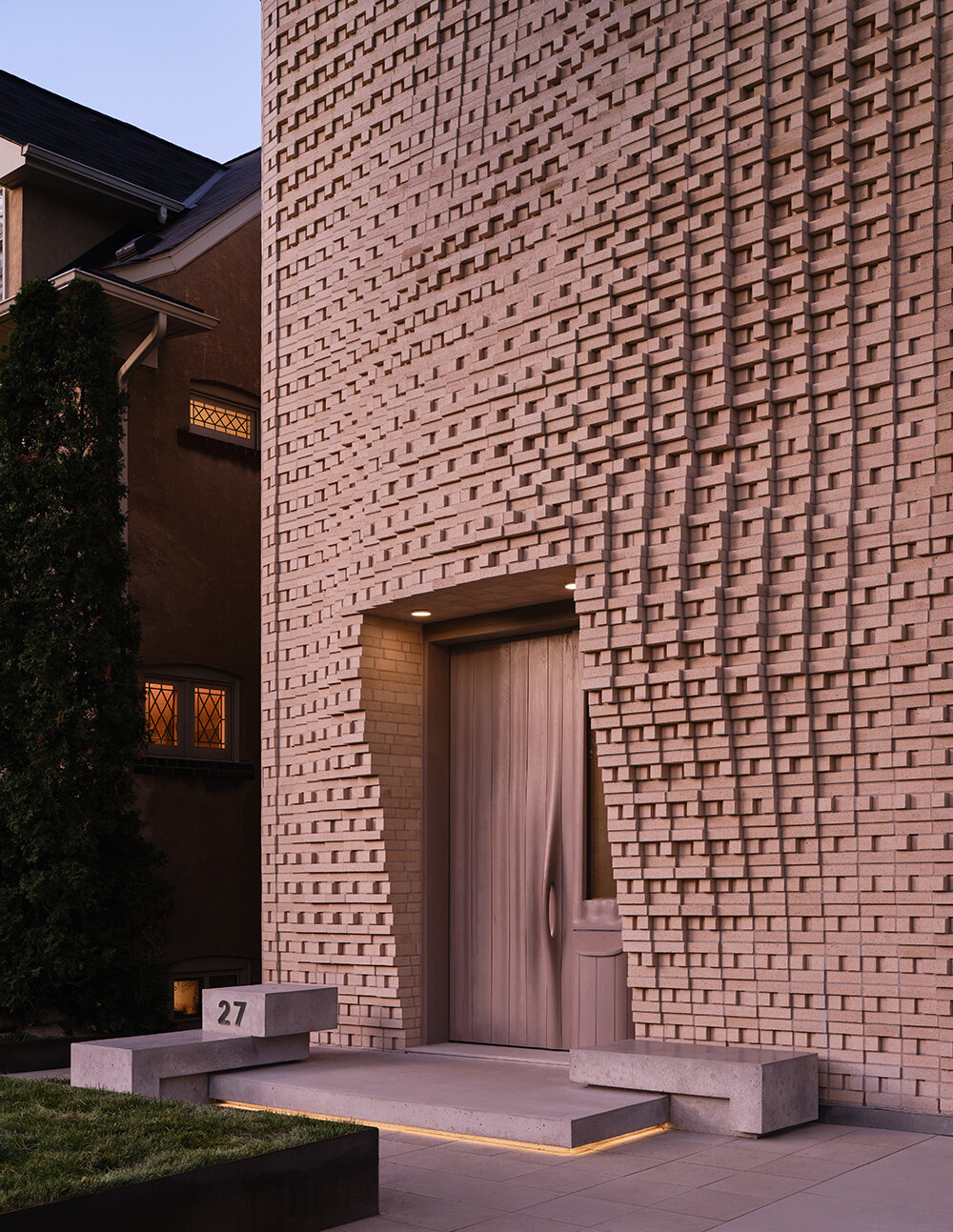 the brick shell seems to swell and recede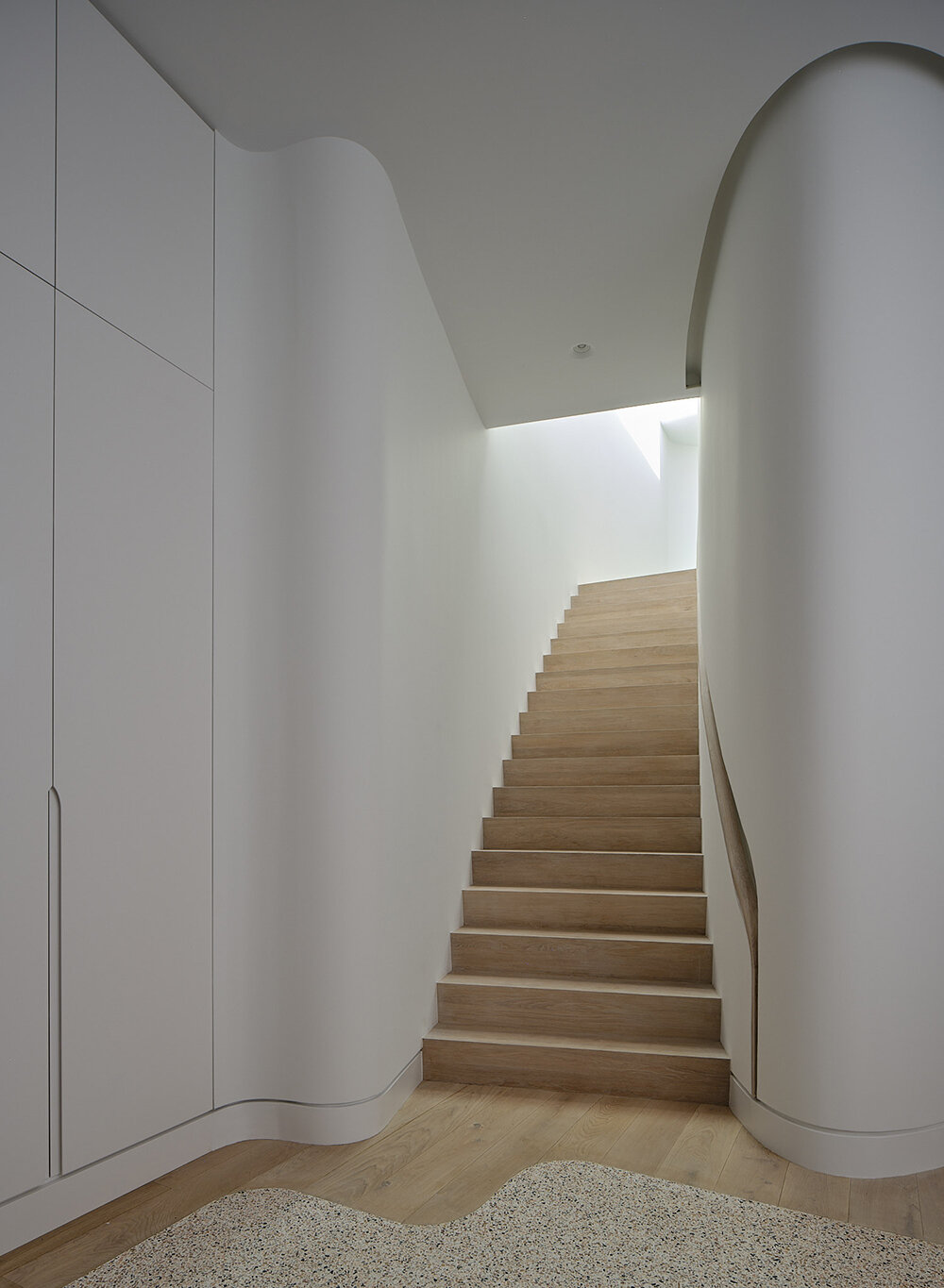 materially muted interiors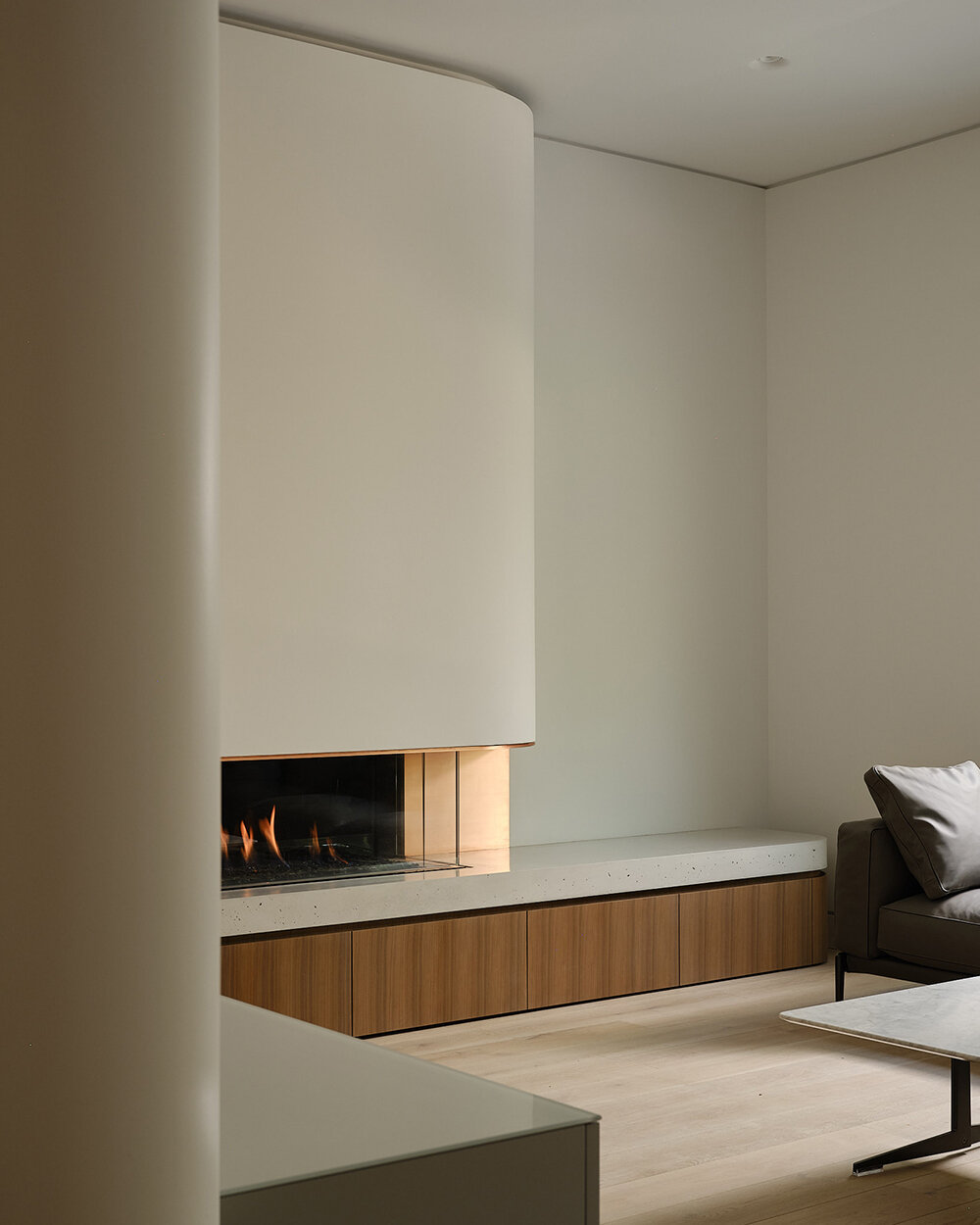 Canvas house doubles as a private contemporary art gallery