60th VENICE ART BIENNALE SPOTLIGHTS FOREIGNERS EVERYWHERE
Set to take place from April 20 to November 24, 2024, the 60th edition of the Venice Art Biennale is curated by Adriano Pedrosa under the theme Foreigners Everywhere (Stranieri Ovunque). The title is derived from a series of works created starting in 2004 by the collective Claire Fontaine, born in Paris and based in Palermo. The works consist of neon sculptures of various colors featuring the words 'Stranieri Ovunque' in different languages. The expression was, in turn, taken from the name of a Turin-based collective from the early 2000s that fought against racism and xenophobia in Italy.
The exhibition will spotlight artists from diverse backgrounds, giving space and visibility to previously marginalized groups, such as immigrants, expatriates, queer people, and indigenous individuals. According to Adriano Pedrosa, the title of the 2024 Biennale Arte has a dual meaning. 'First of all, wherever you go, you will always encounter foreigners—they/we are everywhere. Secondly, no matter where you find yourself, you are always, truly, and deep down inside, a foreigner,' he explains. 'I am honored and humbled by this prestigious appointment, especially as the first Latin American to curate the International Art Exhibition, and in fact the first one based in the Southern Hemisphere,' he adds. 
With less than a month to go before the Venice Architecture Biennale ends and in anticipation of the upcoming art exhibition, designboom explores the world of the 2024 Venice Art Biennale. From the recipients of the Golden Lions Lifetime Achievement Award to national pavilion participations, discover the latest updates below. 
the Gaggiandre | image by Andrea Avezzu, courtesy La Biennale di Venezia (also head image)
Golden Lions Lifetime Achievement Award
The Golden Lions for Lifetime Achievement Award has been awarded to the Brazilian (Italian by birth) artist Anna Maria Maiolino and the Turkish artist (based in Paris) Nil Yalter. The decision was approved by the Biennale's Board of Directors, chaired by Roberto Cicutto, upon the recommendation of Adriano Pedrosa. 
'This decision is particularly significant,' stated Adriano Pedrosa. 'In light of the title and context of the Exhibition, which focuses on artists who have traveled and migrated between North and South, Europe and other countries, or vice versa. In this sense, my choice falls on two extraordinary and pioneering artists, as well as migrants, who in many ways embody the spirit of 'Stranieri Ovunque – Foreigners Everywhere': Anna Maria Maiolino (born in Scalea, Italy, 1942; residing in São Paulo, Brazil), who emigrated from Italy to South America, first to Venezuela and then to Brazil, where she currently lives, and Nil Yalter (born in Cairo, Egypt, 1938; residing in Paris, France), a Turk who moved from Cairo to Istanbul and finally to Paris, where she resides.' 
Both artists will participate in the Biennale Arte for the first time in 2024: Maiolino with a new large-scale work that continues and develops her series of clay sculptures and installations; Yalter with a reconfiguration of her innovative installation Exile is a hard job, along with her iconic work Topak Ev, displayed in the first room of the Central Pavilion.

portrait of Anna Maria Maiolino | image by Maycon Lima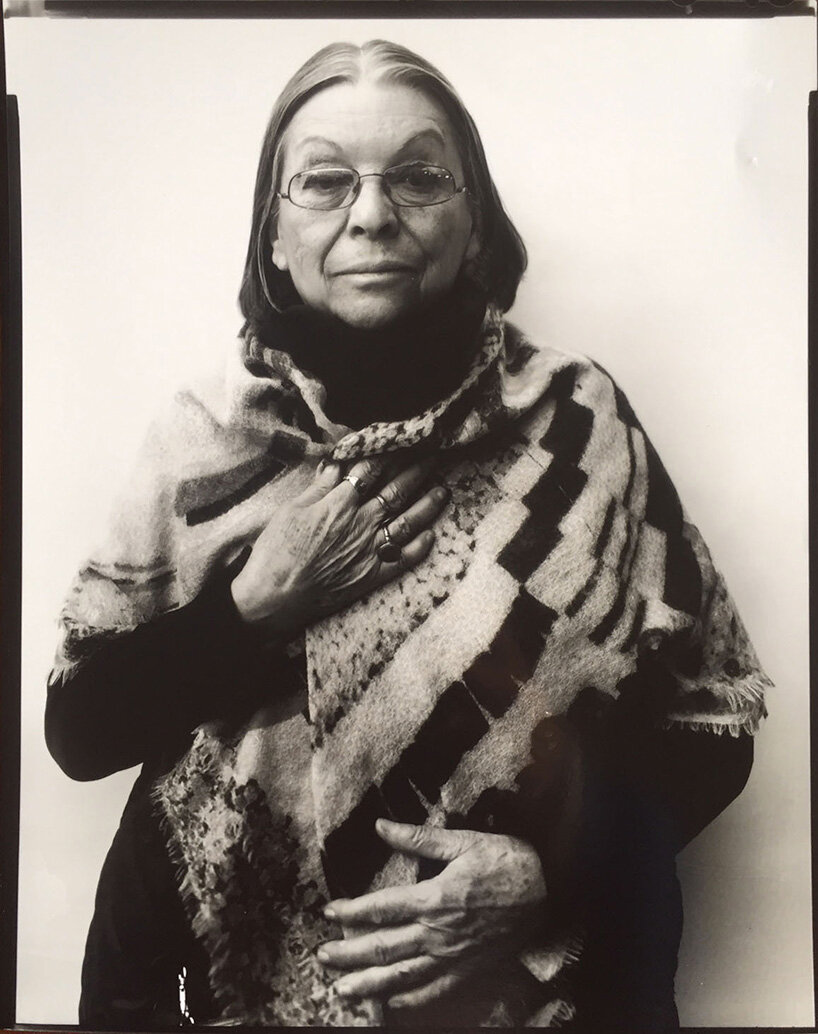 portrait of Nil Yalter | imagee by Oliver Abraham
national pavilions at the 2024 VENICE ART BIENNALE
Some of the participating countries have already announced the artists who will represent them in this year's Venice Art Biennale. Swiss-born and Brazil-based artist Guerreiro Do Divino Amor has been commissioned to take over the Swiss Pavilion. Curated by Andrea Bellini, the pavilion will feature the artist's monumental project Super Superior Civilizations which explores the imageries of political mythologies and their usage. Contemporary art duo Pakui Hardware and modernist painter Marija Teresė Rožanskaitė have been chosen to represent Lithuania. The Lithuanian Pavilion will be organized by The Lithuanian National Museum of Art and curated by Valentinas Klimasauskas and João Laia. Artist Vlatka Horvat will represent Croatia. 
Meanwhile, Archie Moore will represent Australia with the exhibition to be curated by Ellie Buttrose, curator of Contemporary Australian Art at the Queensland Art Gallery | Gallery of Modern Art. Celebrated for an artistic practice that combines american, indigenous, and queer histories with influences from music and pop culture, 
Jeffrey Gibson will represent the United States.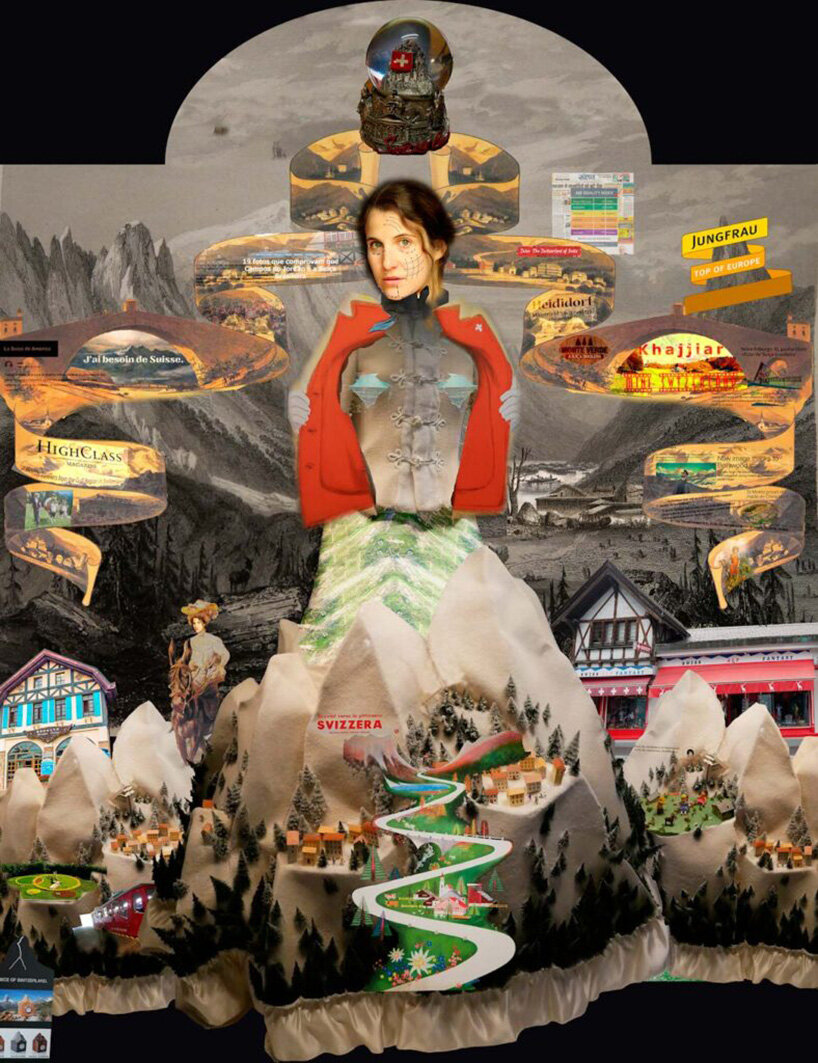 The Miracle of Helvetia (2022) | image © Guerreiro Do Divino Amor
Contemporary photographer Roberto Huarcaya will represent Peru, with the project Cosmic Traces, curated by Alejandro León Cannock. Artist Luciana Lamothe will represent Argentina with an installation called I hope the doors collapse. Curated by Sofia Dourron, the project intertwines materials and bodies in an organism whose livelihood depends on the alliance between each of its elements.
The Fundação Bienal de São Paulo has revealed Arissana Pataxó, Denilson Baniwa, and Gustavo Caboco Wapichana as the curators of the Brazilian Pavilion. Artist Glicéria Tupinambá, a representative of the Tupinambá indigenous people, will present the exhibition Ka'a Pûera: Nós Somos Pássaros Que Andam (Ka'a Pûera: We Are Walking Birds). The exhibition will also see the Brazil Pavilion renamed as the Hãhãwpuá Pavilion, symbolizing Brazil as an indigenous territory, with 'Hãhãw' meaning 'land' in the Pataxohã language.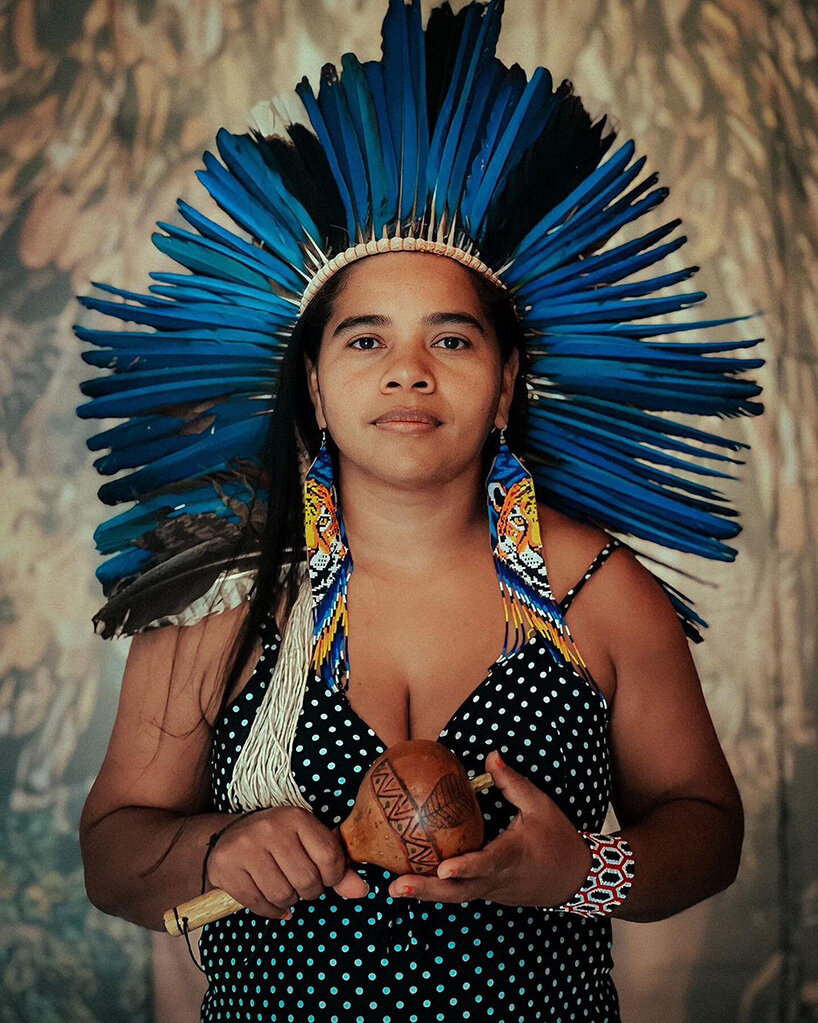 portrait of Glicéria Tupinambá
Emirati artist Abdullah Al Saadi will represent the United Arab Emirates. Curated by Tarek Abou El Fetouh, the solo exhibition marks the artist's return to Venice following his project participation in the main exhibition at the 57th international art exhibition of La Biennale di Venezia in 2017. Artist Trevor Yeung will represent Hong Kong with a solo show curated by Olivia Chow, Both the artist and the curator have been jointly selected by M+, Museum of Visual Culture, and the Hong Kong Arts Development Council (HKADC). Last but not least, Singaporean artist Robert Zhao Renhui and curator Haeju Kim are the representatives for Singapore. For the Singapore Pavilion, Zhao turns his gaze towards secondary forests amid Singapore's urban environment, working with Kim to provide a vision for a more ecologically minded future.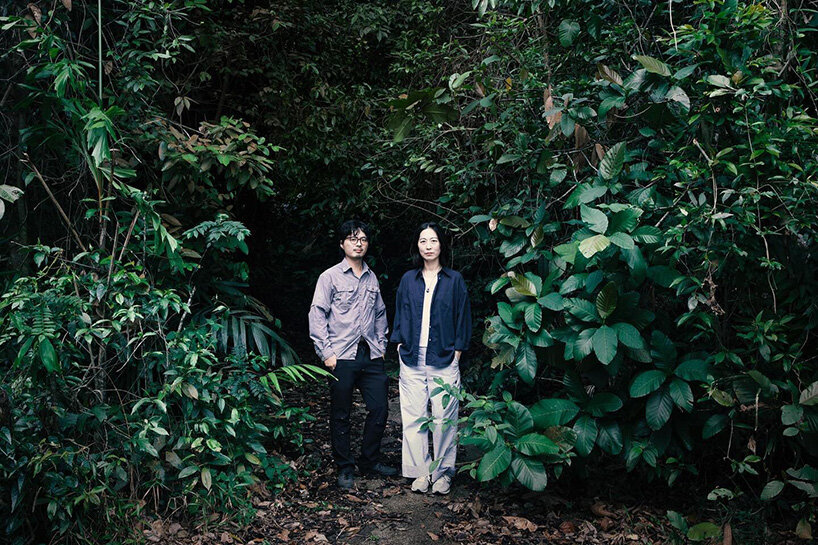 artist Robert Zhao Renhui with curator Haeju Kim, 2023 | image courtesy of the artist
project info: 
name: Foreigners Everywhere – Venice Art Biennale 2024
curator: Adriano Pedrosa
dates: April 20 – November 24, 2024