corpo atelier merges Exposed Concrete with stone and metal
Corpo Atelier introduces a project featuring three houses, each defined by exposed concrete facades that unfold elegantly in Faro, Portugal. The design comprises reinforced concrete walls that ascend from the ground, halting at a specific point where a subtle transition occurs—a metallic grid emerges seamlessly, cradling an assortment of locally sourced stones. The project presents a nuanced exploration of architectural principles. The three concrete facades encircle a central courtyard, with each facade uniquely interpreting the shared constructive concept. Each design sees an exposed concrete wall rising before giving way to a metal grid, artfully accommodating a stack of local stones. Eventually, the grid dissolves toward the sky, completing a deliberate and considered design narrative.
all images by Frederico Martinho
pine wood lines run through the concrete floors
Internally, the primary residence experiences modest yet purposeful modifications. The removal of four walls is offset by the introduction of pine wood lines on the concrete floor. Four replicas of the original doorframes are thoughtfully placed in their original positions, underscoring the physical void left by the absent walls. On the exterior, the main facade facing Alportel street showcases its enduring design. Retaining its original aesthetic and compositional integrity from its 1934 inception, this facade exemplifies Corpo Atelier team's commitment to preserving architectural heritage within a contemporary context.

Corpo Atelier's latest project unfolds in Faro, Portugal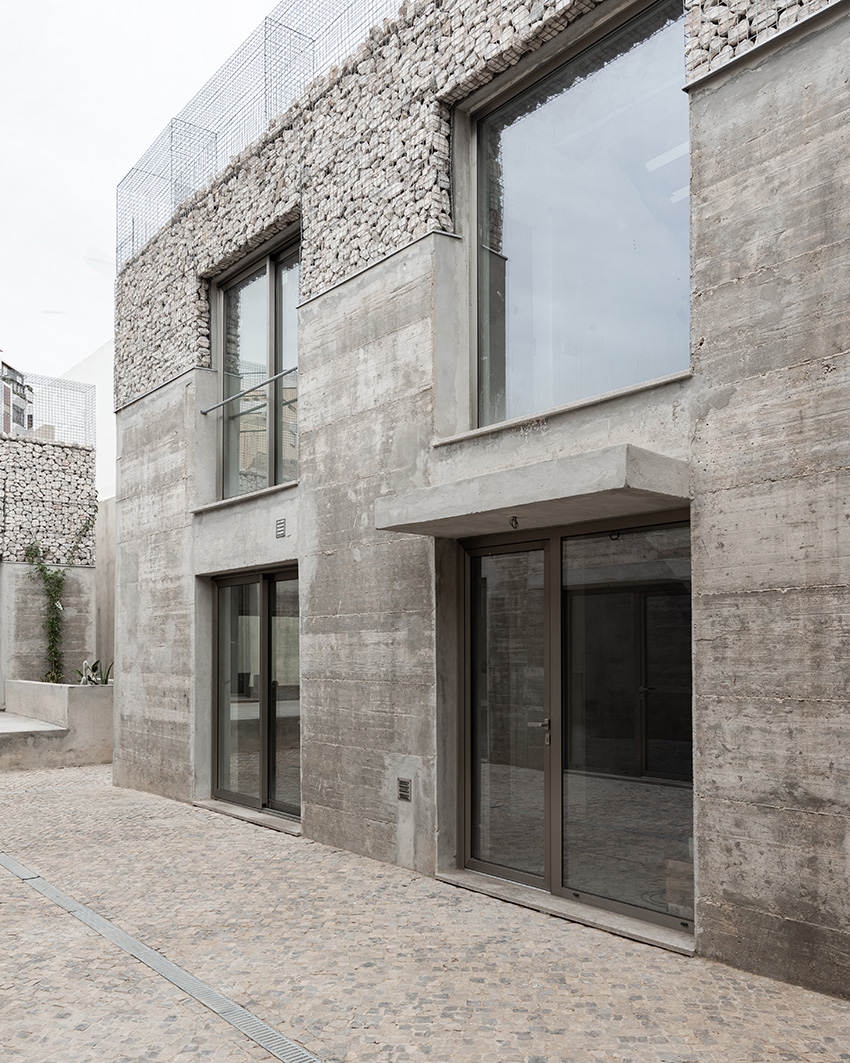 three distinct houses display elegant exposed concrete facades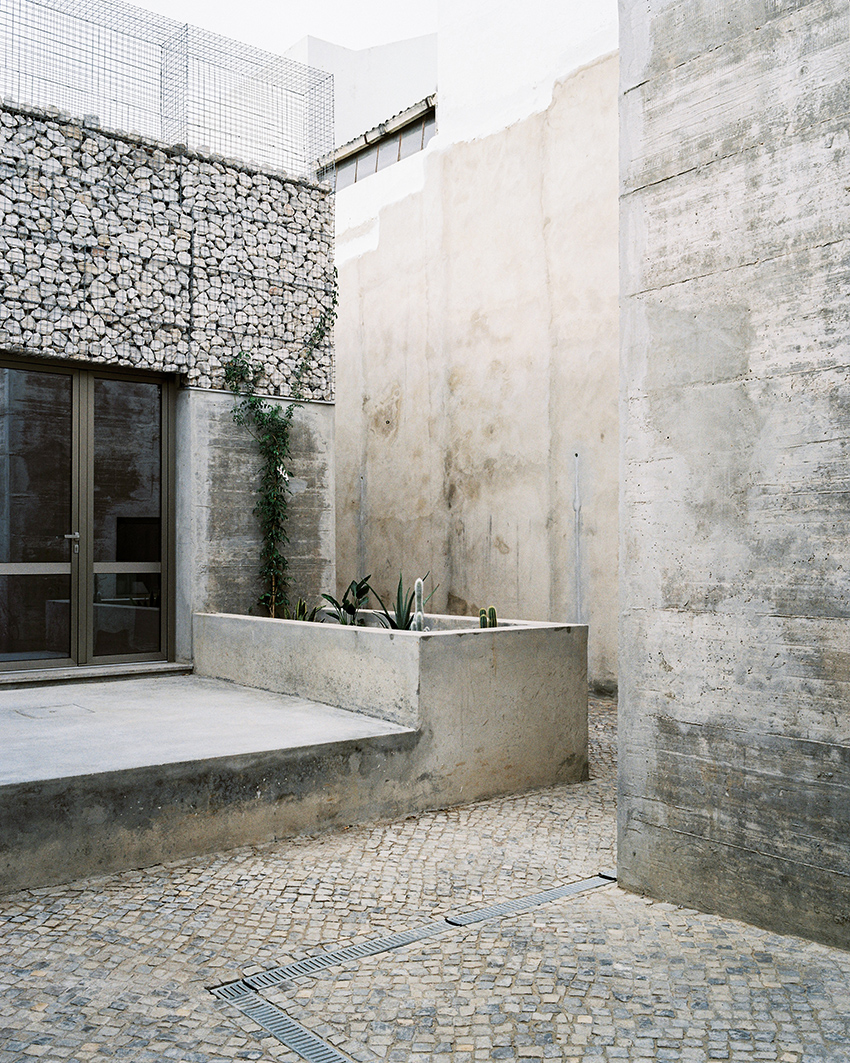 reinforced concrete walls ascend from the ground giving way to an emerging metallic grid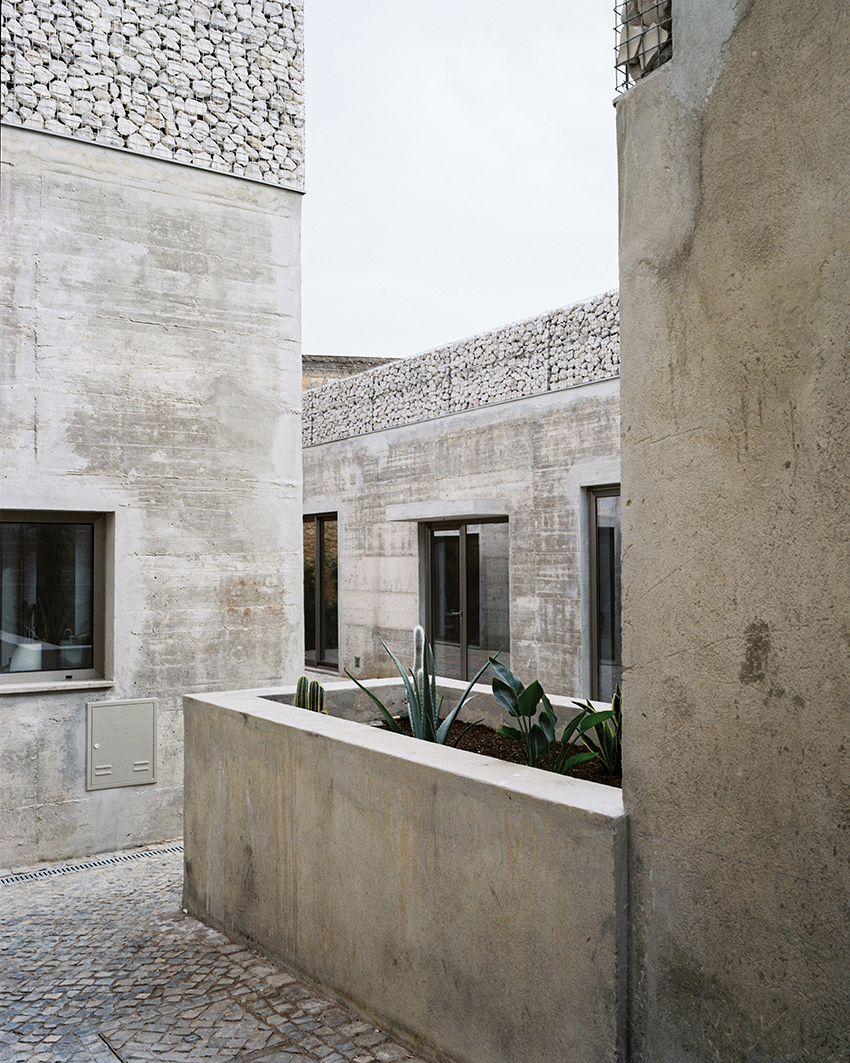 locally sourced stones nestle within the emerging metallic grid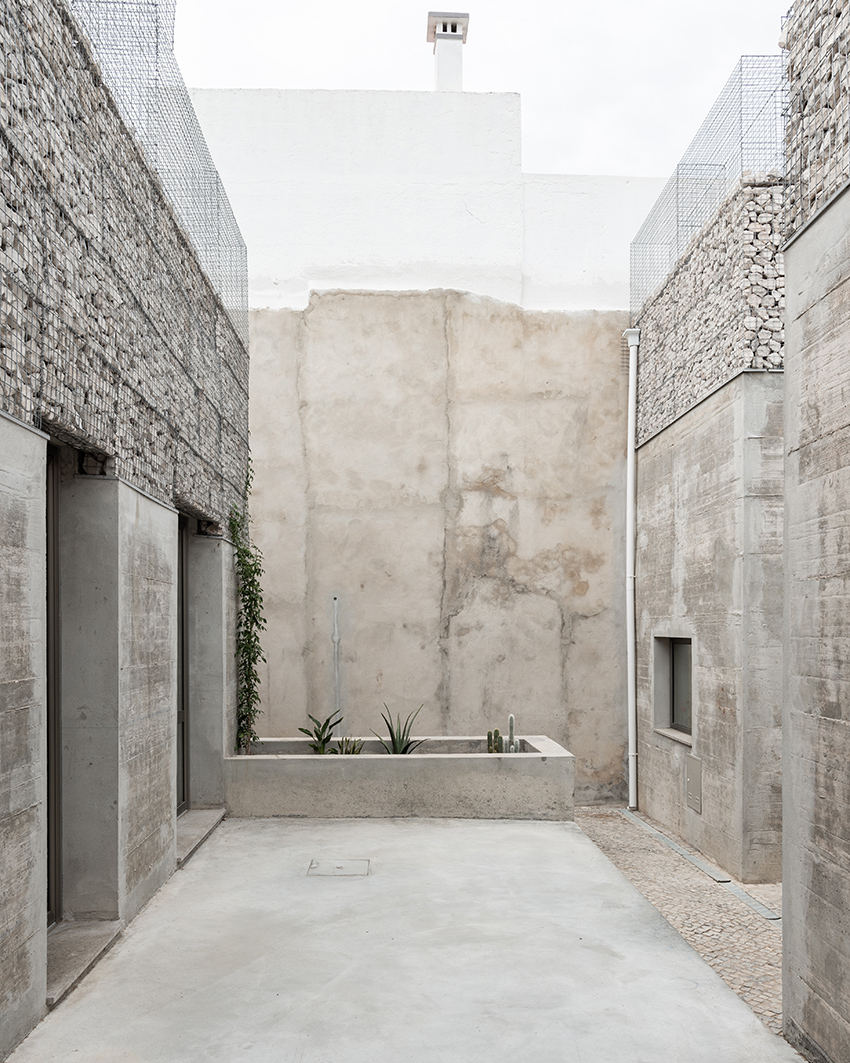 the concrete facades encircle a central courtyard