X+Living takes over Thematic Exhibition in Deji Art Museum
Shanghai-based architectural firm X+Living designs the Deji Modern and Contemporary Art Collection space, specifically for the Deji Art Museum's thematic exhibition, 'Nothing Still About Still Lifes: Three Centuries of Floral Compositions.' The project integrates with the museum's public art area, using art's tranquility to counterbalance the external world's aridity. Drawing inspiration from nature, the design employs abstract lines to depict a free and abundant indoor landscape, reconstructing the exhibition hall's exterior walls into a 'micro-architecture.' The wooden floor, bathed in sunlight from a transparent glass roof, mirrors an essence of wilderness. The exterior corridor mimics natural landscapes, forming a cohesive ecosystem by blending with interconnected public areas and local elements. The large-scale exhibition explores the connection between human life and nature, introducing a new concept of art and cultural experience.
all images courtesy of X+Living
Abstract staggered shapes showcase Nature-Inspired artworks
X+Living's design adopts a modern minimalist style, using white and delicate black lines to create contrast and visual interest. The reception area's minimalist desk guides visitors toward electronic screens and water pools, exploring the interplay between stillness and movement. Terrazzo and matte black metal contribute to the authentic texture, striking a balance between rigidity and gentleness. The space features staggered steps for rest, providing pedestrians with an immersive aesthetic experience related to nature. Mirrored ceilings extend the perceptible range, creating a sense of breaking through space-time. The design embraces philosophical truths within modern minimalist aesthetics, creating an explorative space connected to the theme of nature. The fluid, timeless environment encourages contemplation and artistic appreciation.

X+Living designs the space for a thematic exhibition in Deji Art Museum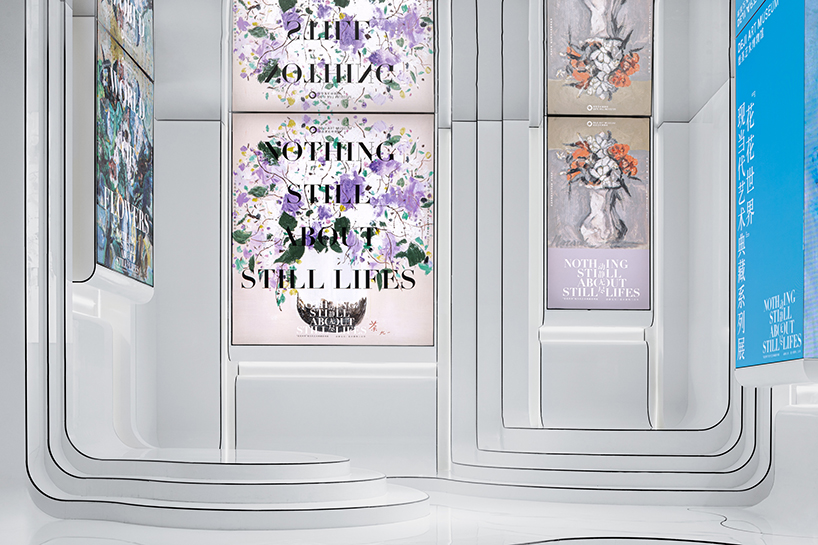 the project counterbalances the hectic external world with the tranquility of nature-inspired art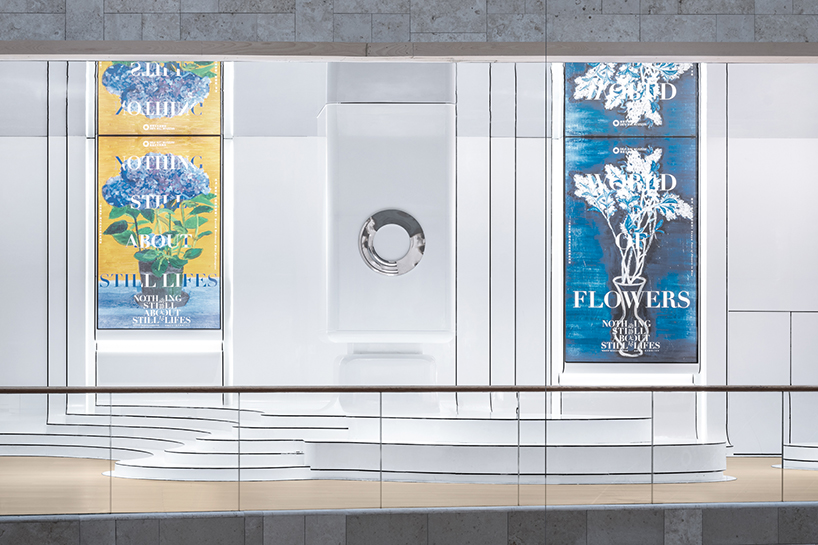 the design transforms the exhibition hall's walls into a unique 'micro-architecture'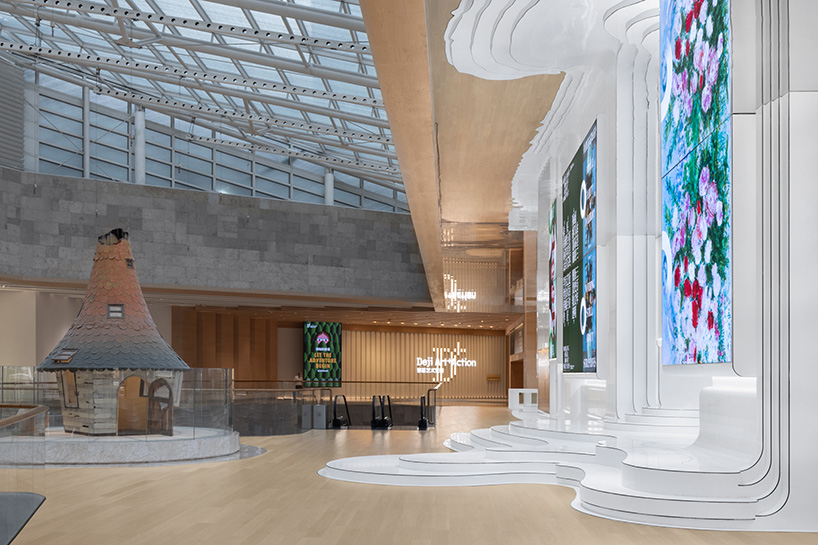 drawing from nature, the design employs abstract lines to depict a sense of freedom in the indoor landscape