Real-estate billionaire Barry Sternlicht is trying to organize support and spend as much as $50 million on a media campaign targeted at defining Hamas as a terrorist organization, according to a report.
Sternlicht began the campaign just days after the Oct. 7 terrorist attack in Israel committed by Hamas, according to an email viewed by online news site Semafor. He initially sought $1 million in donations from a group of the business world's richest individuals.
The campaign would "define Hamas to the American people as a terrorist organization."
In the email, Sternlicht wrote he had "a great conversation" with Warner Bros. Discovery CEO David Zaslav about the campaign, adding that Endeavor CEO and talent agent Ari Emanuel agreed to coordinate it. According to the report, however, spokespeople for both men said they are no longer involved.
LINKEDIN CO-FOUNDER'S PAC MAY CHALLENGE RASHIDA TLAIB, CORI BUSH
Sternlicht wrote in the email that the aim of the campaign would be to "distinguish between anti-Semites and the Palestinian situation."
"Public opinion will surely shift as scenes, real or fabricated by Hamas, of civilian Palestinian suffering will surely erode (Israel's) current empathy in the world community," Sternlicht wrote. "We must get ahead of the narrative."
JEWISH DEMOCRAT SIDES WITH REPUBLICANS ON TLAIB CENSURE: 'RECORD NEEDS TO BE CORRECTED'
Sternlicht added that he's trying to define Hamas as "not just the enemy of Israel but of the United States," while seeking a matching donation to the $50 million from a large Jewish charity.
He sent the email, according to Semafor, to 50 people, including media executive David Geffen, former Google CEO Eric Schmidt, Dell Technologies CEO Michael Dell, and more.
GET FOX BUSINESS ON THE GO BY CLICKING HERE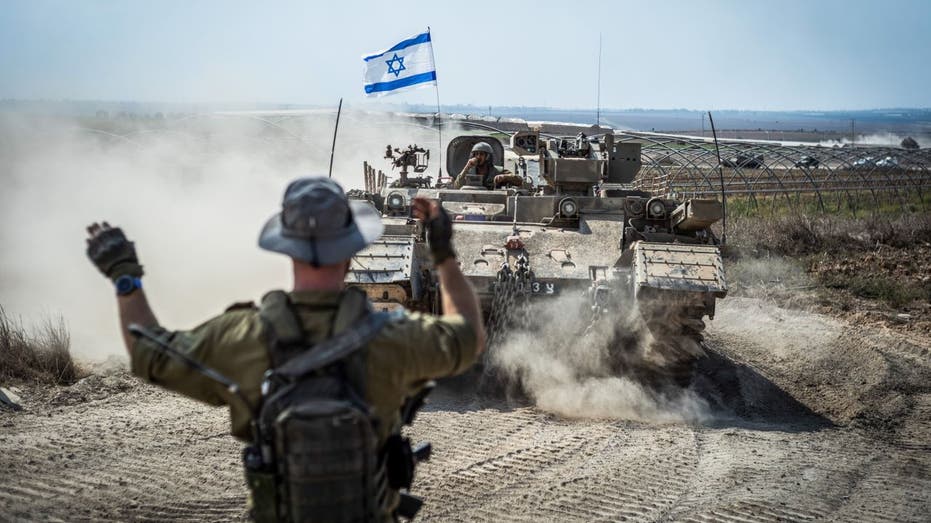 So far, sources familiar with the matter told the outlet that the effort has raised several million dollars and hired Josh Vlasto to advise it, who's a former aide to both Sen. Chuck Schumer, D-N.Y. and former New York Governor Chris Cuomo.
Fox Business reached out to Sternlicht for comment.