The remaining Beatles, Paul McCartney and Ringo Starr, have completed the band's final song, decades after their breakup and the deaths of John Lennon and George Harrison.
The band announced the song, titled "Now and Then," will be available worldwide Thursday, Nov. 2, paired with a re-release of their very first single, "Love Me Do," which debuted in 1962.
"Now and Then" features vocals from Lennon as well as guitar performed by Harrison, recorded six years before his 2001 death.
According to a press release for the song, Lennon recorded a demo with vocals and piano in the late 1970s while living in the Dakota building in New York.
PAUL MCCARTNEY REVEALS HE 'DREAMS' ABOUT THE LATE JOHN LENNON: 'THEY'RE ALWAYS GOOD'
Yoko Ono, his wife, gave the recording to the rest of the band in 1994, and they recorded new parts to complete a rough mix for "Now and Then."
But technology was limited at the time, and Lennon's vocals and piano couldn't be separated to achieve clear enough audio to be used.
It was the 2021 release of "The Beatles: Get Back" docuseries, directed by Peter Jackson, that allowed for a renewed attempt to finish the song. In the series, Jackson's team was able to "de-mix" the original film's mono soundtrack, isolating instruments, vocals, and the individual voices of The Beatles in conversations.
They applied the same technique to Lennon's home recordings, and McCartney and Starr added new bass and drums, respectively, along with guitar previously recorded by Harrison in 1995.
JOHN LENNON NEARLY WROTE WITH PAUL MCCARTNEY AGAIN AFTER BEATLES BREAKUP, EX SAYS: 'WOULD HAVE HAPPENED'
In a statement, McCartney said, "There it was, John's voice, crystal clear. It's quite emotional. And we all play on it, it's a genuine Beatles recording. In 2023 to still be working on Beatles music, and about to release a new song the public haven't heard, I think it's an exciting thing."
Starr said, "It was the closest we'll ever come to having him back in the room, so it was very emotional for all of us. It was like John was there, you know. It's far out."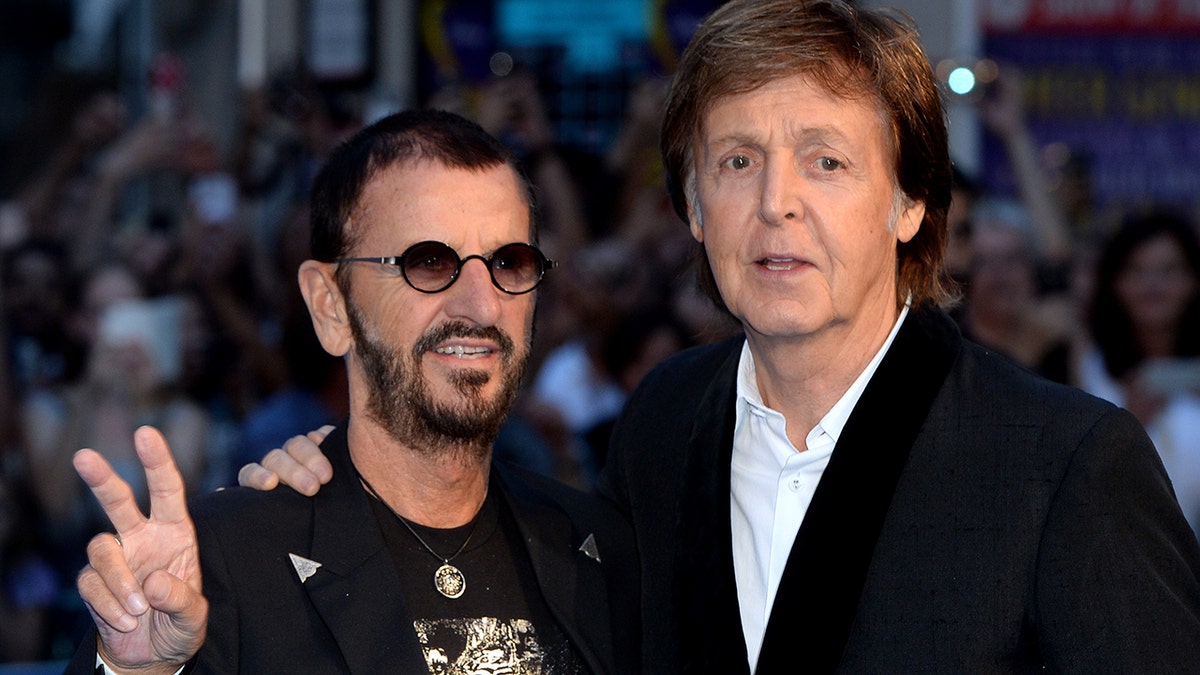 McCartney made headlines earlier this year when he first spoke about the then unnamed song, apparently using AI to create it. 
In June, he told BBC Radio 4's "Today" they were able to "use that kind of thing when Peter Jackson did the film 'Get Back' where it was us making the 'Let It Be' album." 
CLICK HERE TO SIGN UP FOR THE ENTERTAINMENT NEWSLETTER
"And he was able to extricate John's voice from a ropey little bit of cassette where it had John's voice and a piano – he could separate them with AI. They tell the machine, 'That is a voice, this is a guitar, lose the guitar.' And he did that," McCartney continued.
"So when we came to make what will be the last Beatles record – it was a demo that John had – that we worked on and we just finished it up, it will be released this year," he said. "We were able to take John's voice and get it pure through this AI so then we could mix the record as you would normally do. It gives you some sort of leeway. So there is a good side to it and then a scary side, and we will just have to see where that leads."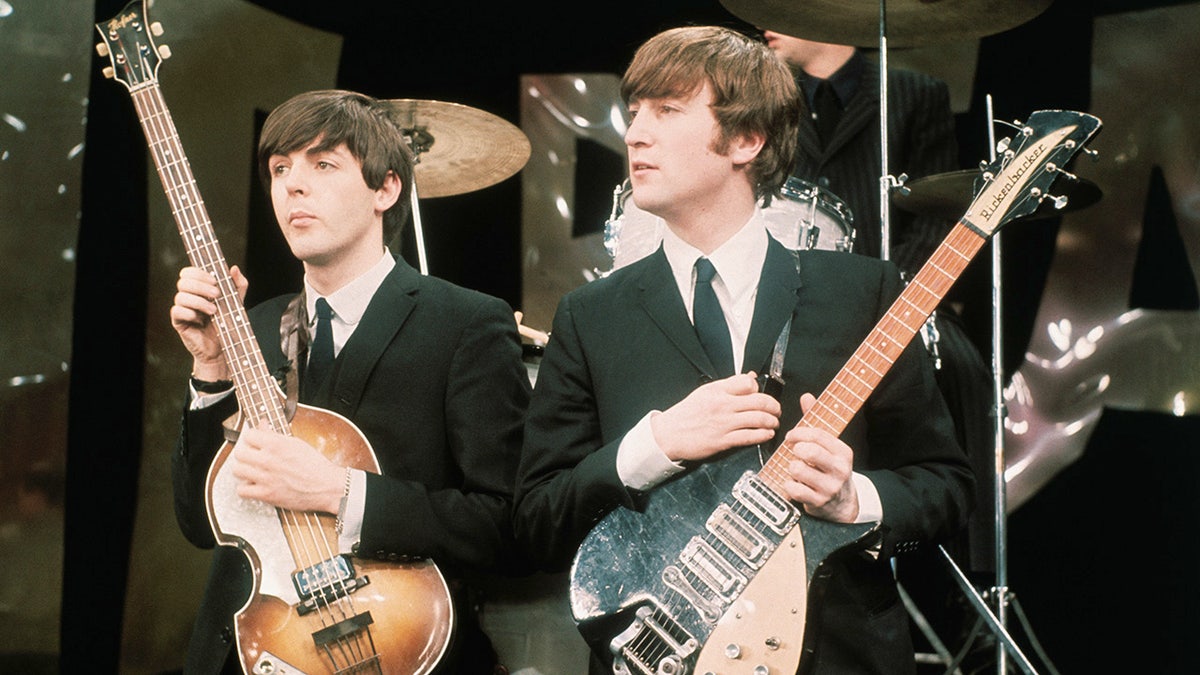 The mention of AI caused a stir among fans who thought Lennon's vocals had been faked.
McCartney later clarified his comments on social media.
LIKE WHAT YOU'RE READING? CLICK HERE FOR MORE ENTERTAINMENT NEWS
"We've seen some confusion and speculation about it," he shared to X (then Twitter). "Can't say too much at this stage but to be clear, nothing has been artificially or synthetically created. It's all real and we all play on it. We cleaned up some existing recordings – a process which has gone on for years."
Starr also spoke about the song, telling Rolling Stone the group would "never" fake Lennon's voice.
He called the recording experience "beautiful" and said, "It's the final track you'll ever hear with the four lads. And that's a fact."
Later this month, The Beatles are also releasing expanded compilations of their music, "1962-1966" (The "Red Album") and "1967-1970" ("The Blue Album)," the latter featuring "Now and Then."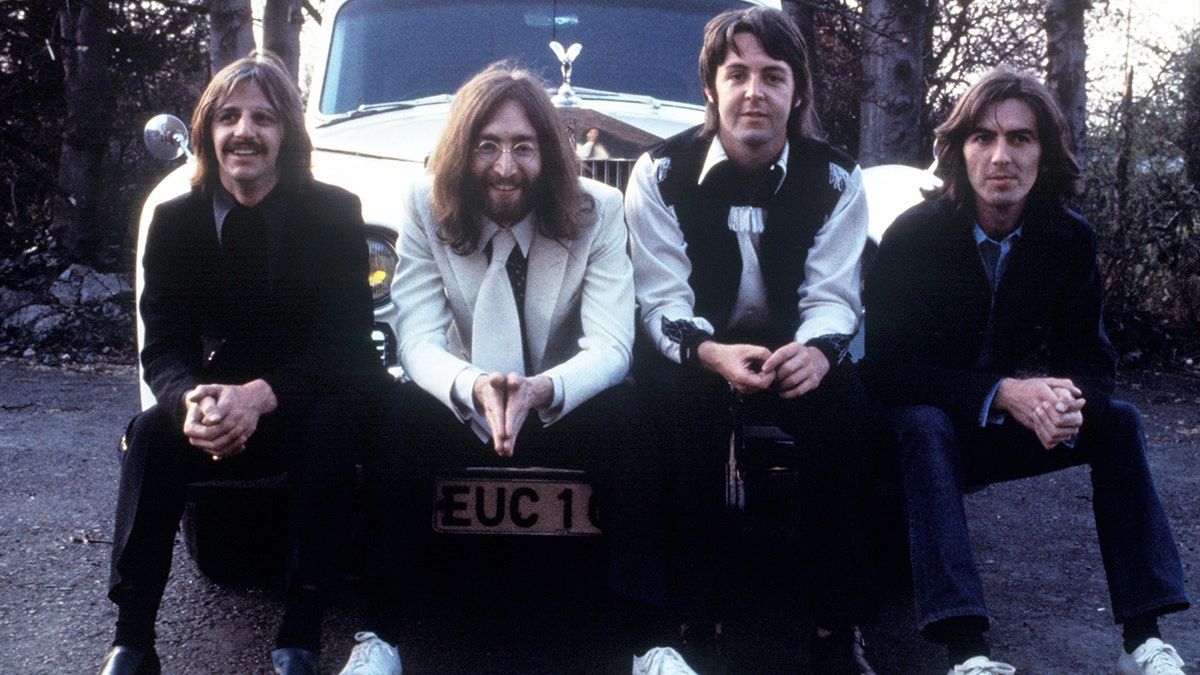 BEATLES' PAUL MCCARTNEY, ROLLING STONES COLLABORATE AS SURVIVING BANDMATES RECAPTURE GLORY DAYS
A 12-minute documentary on the making of the song, "Now And Then – The Last Beatles Song," will also premiere next week on the band's YouTube page, with exclusive footage and commentary from McCartney, Starr, the late Harrison, Lennon's son Sean Ono Lennon and director Peter Jackson.
In the trailer, McCartney says, "When we lost John, we knew that it was really over."
Then the voice of Harrison from a previous recording says, "I was talking to Yoko, and she said, 'Oh, I think I've got a tape of John.'"
Starr can then be heard saying, "Paul called me and said he'd like to work on 'Now and Then.' He put the bass on, I put the drums on."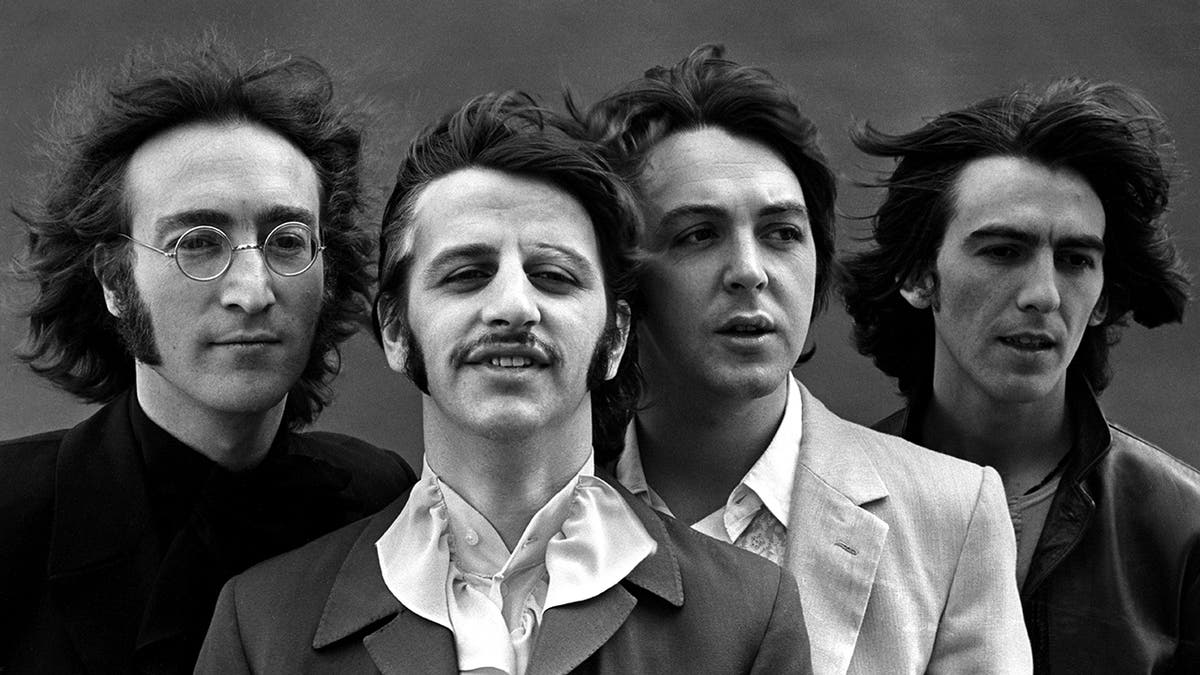 CLICK HERE TO GET THE FOX NEWS APP
"It's the last song that my dad and Paul and George and Ringo will get to make together," Sean Ono Lennon says.
The trailer concludes with McCartney saying, "How lucky was I to have those men in my life."
The compilations "1962-1966" (The "Red Album") and "1967-1970" ("The Blue Album)" are available for preorder now, and will be released on Nov. 10.