Anselm Kiefer takes on 26th edition of Safety Curtain project
German artist Anself Kiefer has been selected to create the 26th edition of the Safety Curtain at the Vienna State Opera House. Conceived by museum in progress —an immaterial laboratory exploring the future of museums— and the Vienna Opera, Safety Curtain project is an exhibition series that, since its inception in 1998, has transformed the conventional role of safety curtains into a temporary display space for contemporary art. Previous editions of the project include Cao Fei's The New Angel, presented in 2022, and Beatriz Milhazes' Pink Sunshine in 2021.
Anselm Kiefer, Solaris (for Stanislaw Lem), 2023, Safety Curtain, museum in progress, Vienna State Opera, 2023/2024 | all images courtesy of museum in progress
Anselm Kiefer's Solaris at Center Stage
For the 2023 iteration of the Safety Curtain project (find more here) at the Vienna State Opera House (find more here), the jury featuring Daniel Birnbaum, Bice Curiger, and Hans Ulrich Obrist, has chosen German painter and sculptor, Anselm Kiefer. Kiefer unveils his work Solaris, drawing inspiration from the homonymous 1961 science fiction novel by Polish writer Stanisław Lem. The book narrates the tale of a remote alien planet and the all-encompassing entity that inhabits it.
Spanning an expansive 176 sqm, Kiefer artwork is brought to life through an innovative process: The image is printed on plastic nets and affixed to the safety curtain with magnets. The artwork becomes a focal point not only before performances but also during intermissions and at the conclusion of each show. As the curtains rise and fall, Kiefer's evocative creation takes center stage, transforming the Vienna State Opera House into an immersive gallery that transcends the traditional boundaries between art and performance. Audiences have the opportunity to experience  Solaris from November 8, 2023, through the end of June 2024.

Anselm Kiefer, Solaris (for Stanislaw Lem), 2023, Safety Curtain, museum in progress, Vienna State Opera, 2023/2024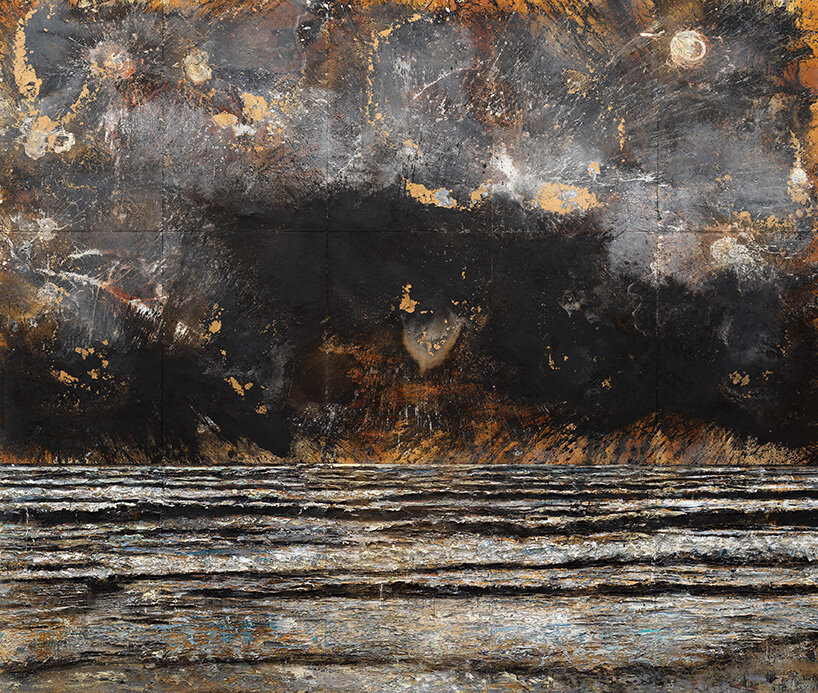 Anselm Kiefer, Solaris (for Stanislaw Lem), 2023, Safety Curtain, museum in progress, Vienna State Opera, 2023/2024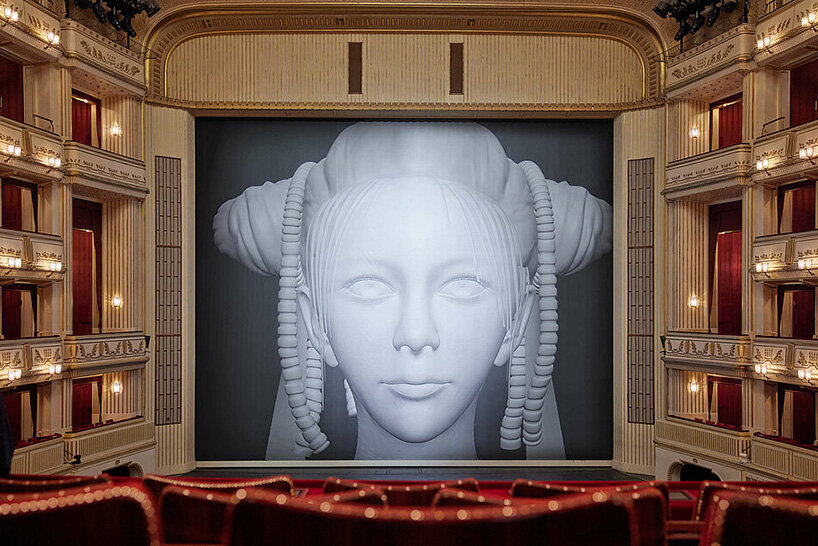 Cao Fei, The New Angel, 2022, Safety Curtain, museum in progress, Vienna State Opera, 2022/2023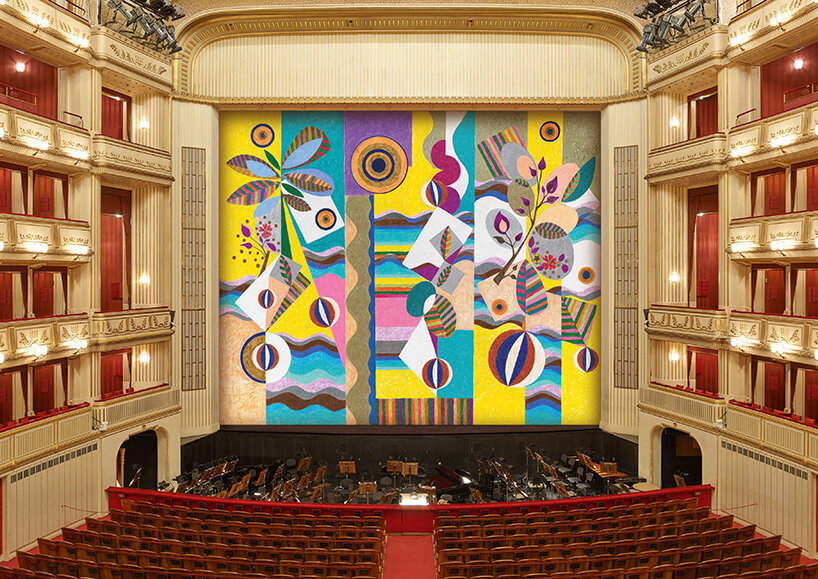 Beatriz Milhazes, Pink Sunshine, 2021, Safety Curtain, museum in progress, Vienna State Opera, 2021/2022
project info: 
name: Solaris – 26th Safety Curtain exhibition
artist: Anselm Kiefer
location: Vienna State Opera
dates: November 2023 –  June 2024
myrto katsikopoulou I designboom
nov 10, 2023