If you are into the photography section, you might be well aware of Shutterstock. Let's admit finding free high-quality stock images is not an easy task. Thanks to the hundreds of free stock images, searching for the best stock image website has become more complicated. Shutterstock seems to be the biggest and most popular of such sites.
You won't believe it, but Shutterstock right now has over 200 million images, videos, and music in its repository. However, most photos are premium, and Shutterstock's services are expensive. The subscription rates of Shutterstock start at $29, under which users can only download ten images.
The images hosted on Shutterstock are usually high-quality, but still, users search for Shutterstock alternatives to avoid those hefty premium packages. It's worth noting that Shutterstock is not the only stock image site out there. Plenty of free stock image websites are available out there that can be visited instead of Shutterstock.
10 Best Shutterstock Alternatives To Get Free Stock Images
So, in this article, we will share a list of the best free Shutterstock alternatives you can visit to download free stock images. So, let's check out.
Pixabay is most probably the best stock image site listed in the article. Guess what? The popular website allows you to download royalty-free images. As of now, Pixabay has over 1.7 million images in its database.
Almost all photos on the website come with a CCO (Creative Commons Zero) license. That means you can download and use the image for personal and commercial use.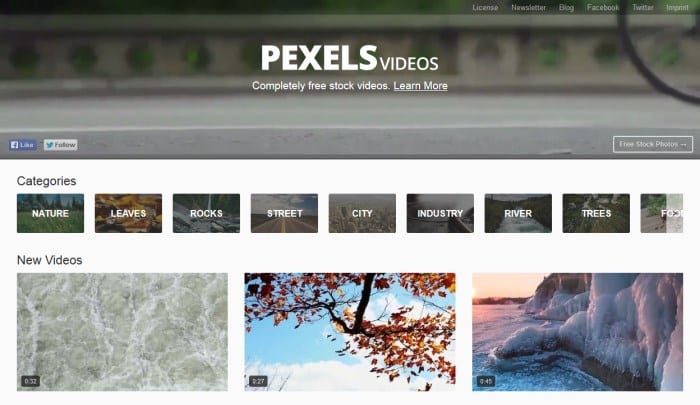 Pexels is another excellent Shutterstock alternative known for its massive free stock images and video database.
The site covers various image categories like Natures, Blogger, Computers, etc. Not only that, but Pexels also allows users to search for images by entering keywords.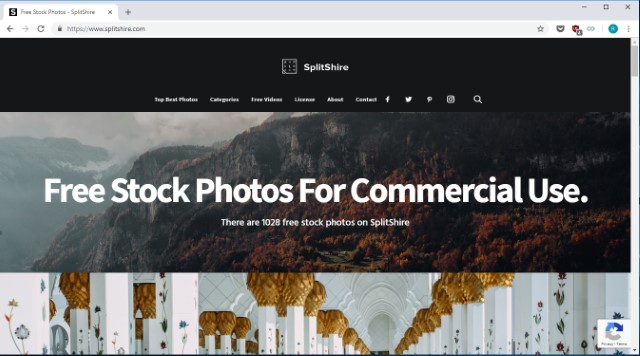 SplitShire is another best website from which you can download free stock images for personal and commercial use. The unique thing about the site is that all images are clicked and uploaded only by the website owner.
The site has unique photos; you won't find them on any other site. You can explore pictures of different categories like technology, weddings, landscapes, etc.
Unsplash is a top-rated free stock image on the list that you can consider. The great thing about Unsplash is that it has over a million stock photos that can be downloaded for free. The user interface of Unsplash is clean and well-organized, and it covers every category of images.
As the site's name says, FreeStocks is a site that only has high-quality free stock images. All images hosted on FreeStocks were licensed under Creative Commons CC. That means these images can be used for free for personal and commercial use.
Like all other free stock image websites, FreeStocks covers many free image categories, including Food, City, Nature, Fashion, Objects, etc.
Burst is one of the best and most popular free Stock image sites. The website is massively popular amongst bloggers and Social media marketers.
The site is backed by Shopify, which is a leading e-commerce company. Like Shutterstock, Burst also hosts many high-quality images spread across different categories.
Gratisography is not a very popular stock image website, but has many high-quality images. The site right now covers only nine categories of images.
Gratisography is generally known for its creative, quirky, and free images for personal and commercial use. The user interface of Gratisography is simple, and it's the best Shutterstock alternative to visit.
StockSnap is slightly different from all others listed in the article. The photos hosted on the site are provided by its community members themselves.
You can access the image library of StockSnap for free. All images shared on the site were free to use and came under the CCO license. Due to the CCO license, you can use the photos on your websites.
Although the database of Stockvault is not as huge as Shutterstock, it still deserves to be on the list of best Shutterstock alternatives.
The reason is that it has plenty of high-quality and unique images you won't find anywhere else on the internet. Apart from images, the site also offers users textures that can be downloaded for free.
Reshot is probably the best Shutterstock alternative on the list, which you can visit to download high-quality free stock photos.
Like Stockvault, Reshot is also known for its high-quality and unique pictures. Although the site has free and premium images, the number of free images surpasses the premium ones.
So, these are the best Shutterstock alternatives that you can visit right now to download free stock images. Let us know in the comment box below if you know of other such sites. I hope this article helped you! Please share it with your friends also.